Flowers stand out and lit up our house décor when adorned in a vase. They are fresh, beautiful and soothing. Natural flowers tend to lose their freshness and wither away. We can always make beautiful long-lasting flowers using colourful papers and keep them for long.
Paper flowers are easy to make and this project is a great way to sharpen your paper craft skills. Just follow these simple steps to make DIY Paper flower.
Also, check out our other collection of paper flowers.
Materials Required to make DIY Paper Flowers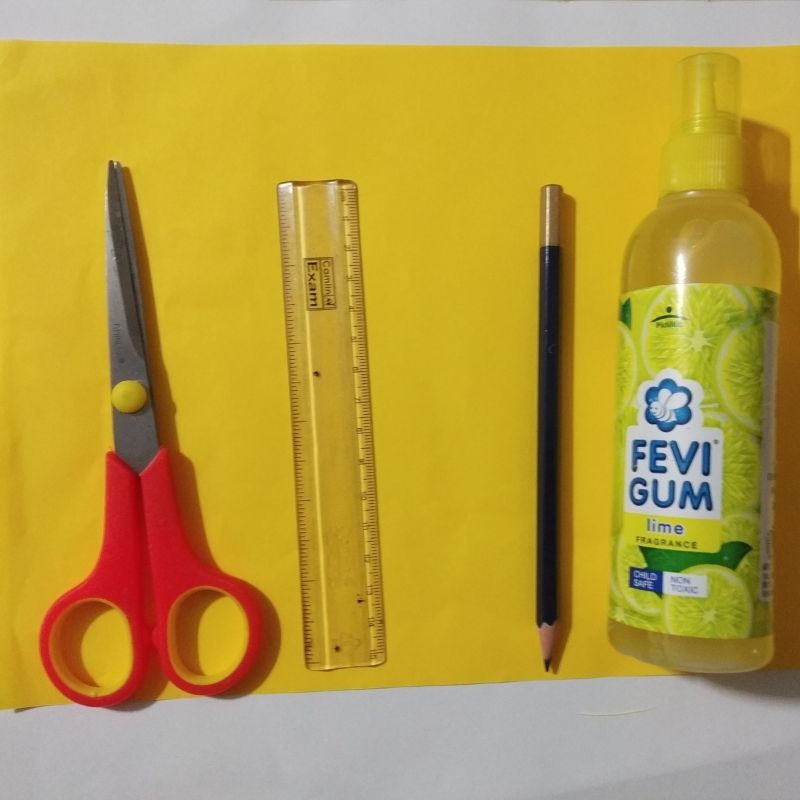 Yellow coloured sheet
Pencil
Ruler
Glue
Scissors
How to make DIY Paper Flowers Step by Step
Take a yellow coloured sheet and cut 5 squares of 10cm by 10cm.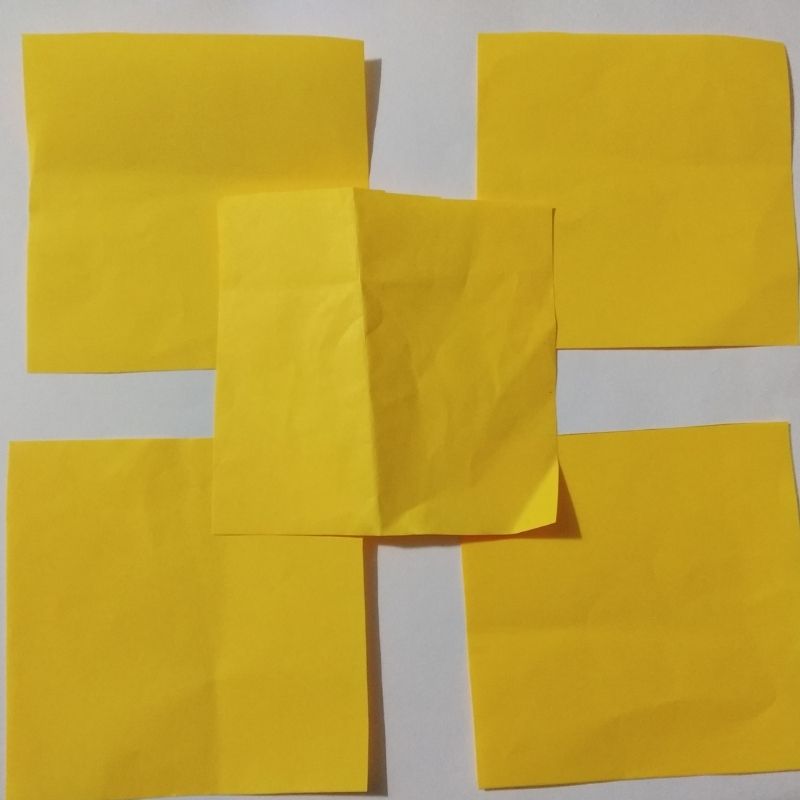 Next, take one of these squares and fold it into a triangle.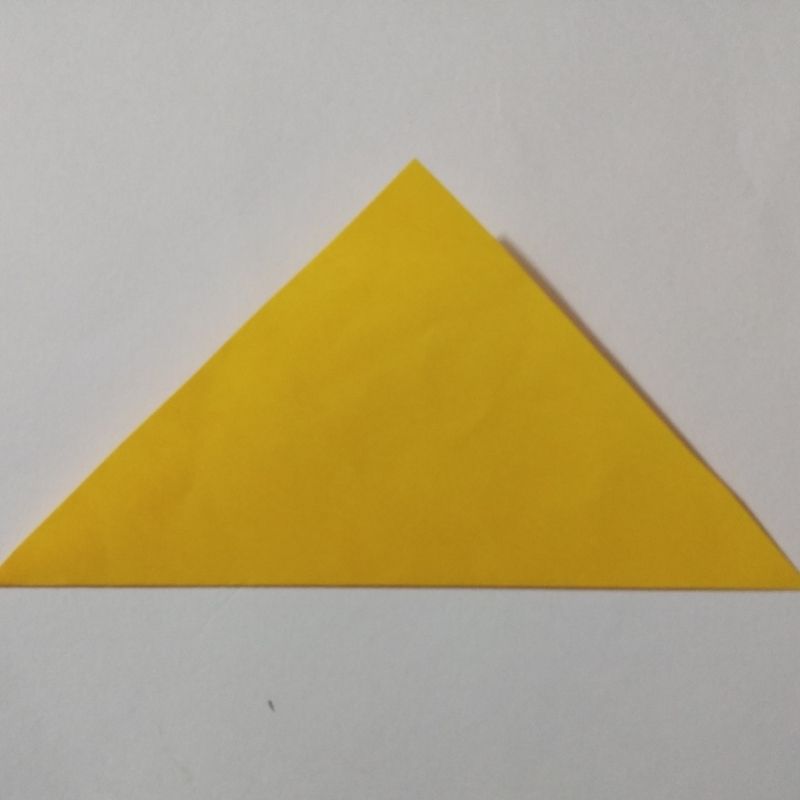 Later fold this triangle into small vertical triangles on the sides.
Later open these triangles on the side at the fold line to get two small triangular pockets.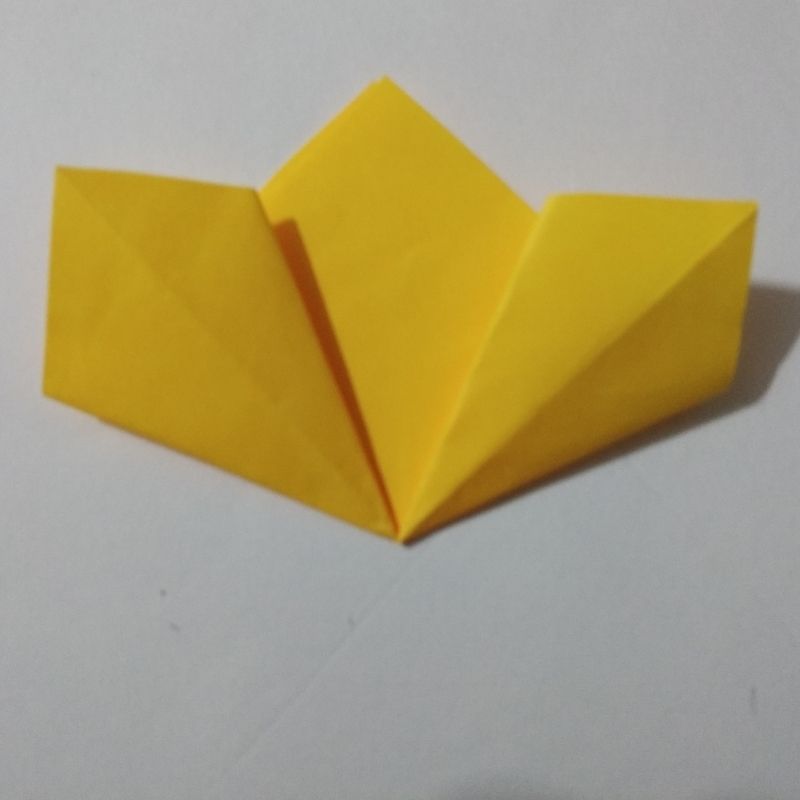 Next, fold the apex of these two triangular pockets inwards on both sides.
After this, you will have a small triangle on top on both sides.
Next, fold these two pockets with an inward flap of triangles into half on both sides.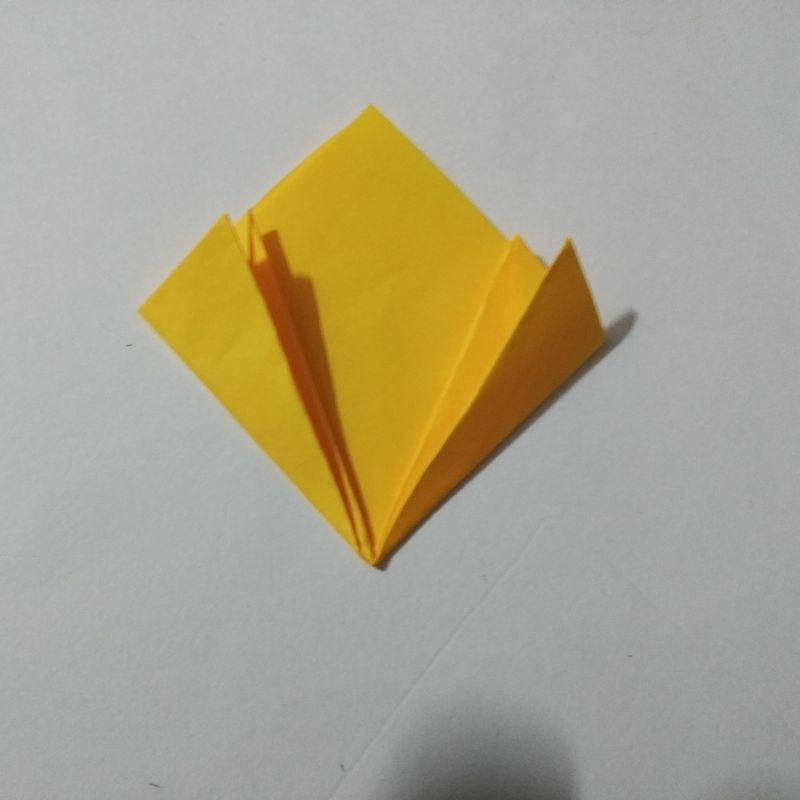 Once this step is done, apply glue on the outer side of the folded pockets and stick the two ends together.
Now gradually insert the tip of your finger to open this petal, you will have three portions seen inside the petal.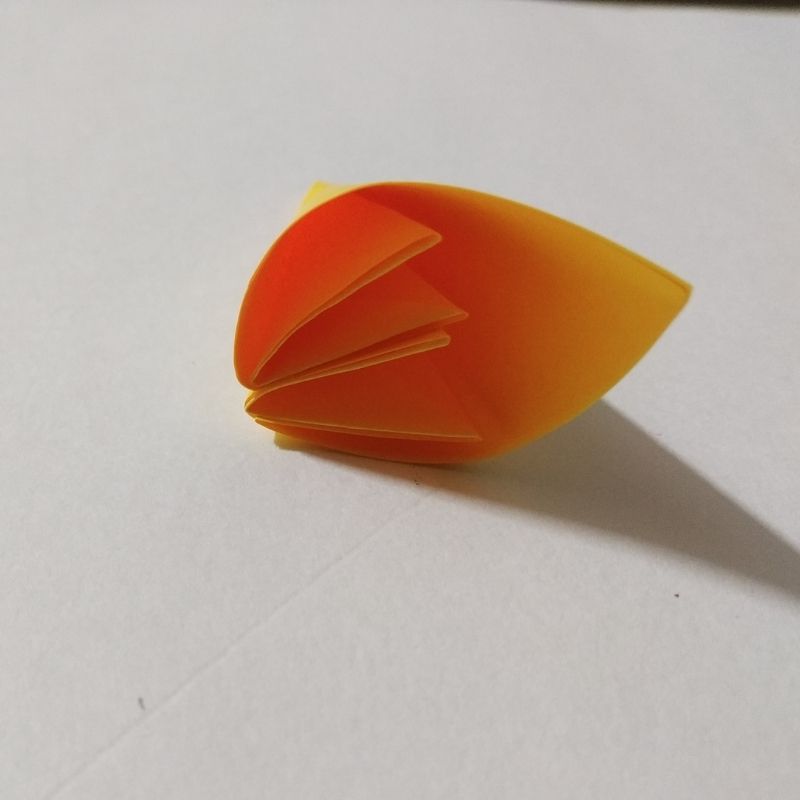 Similarly, complete the other 4 petals by folding the squares using the same steps.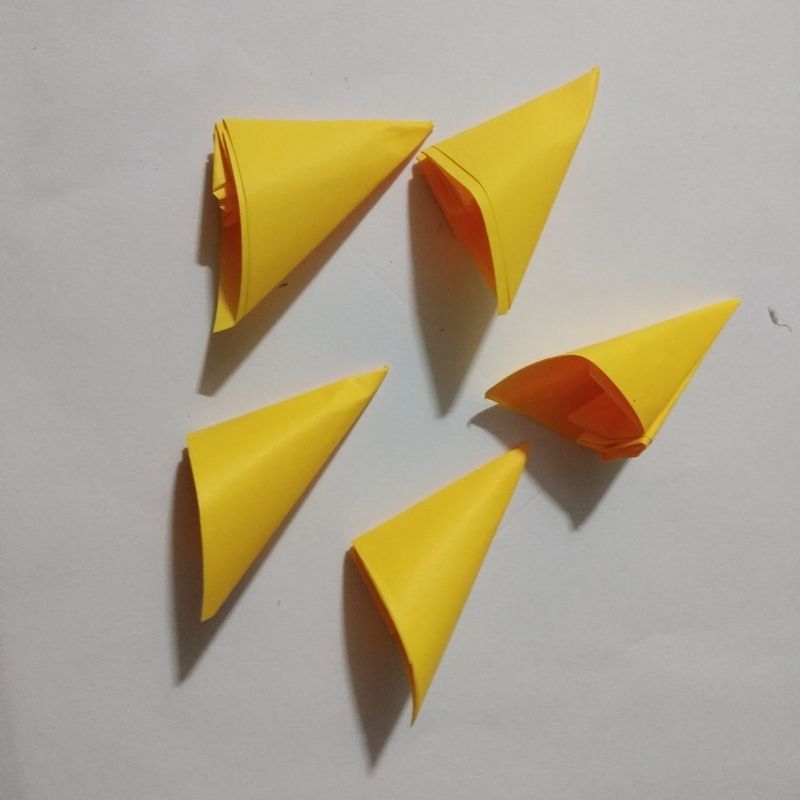 Once you have 5 metals ready stick the ends of each petal to get a beautiful flower.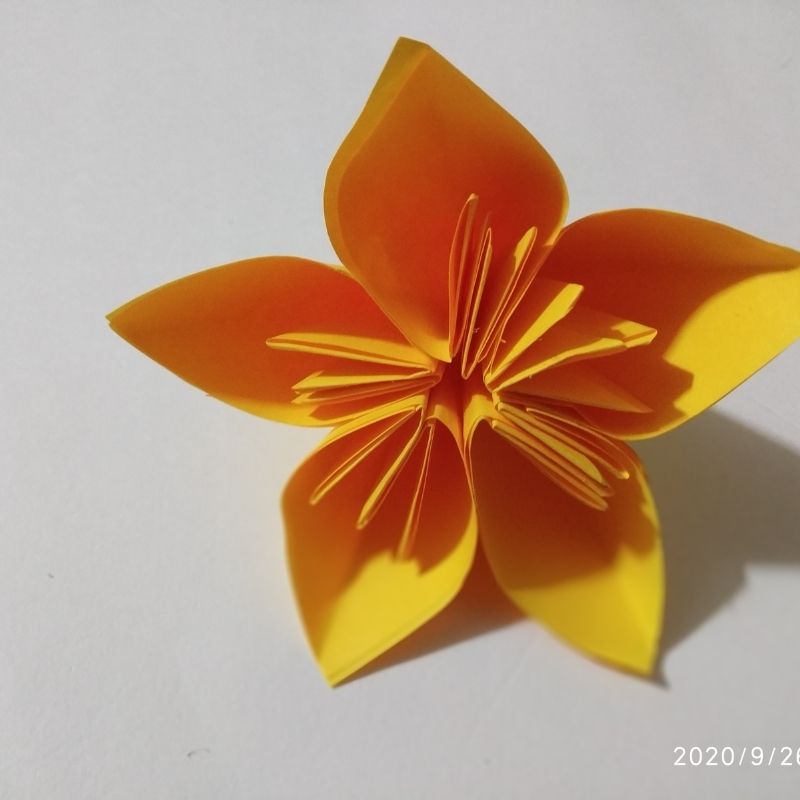 That's it children your beautiful paper flower is now ready kids.