Ahoy! They are the pirates! We often see them in cartoons and movies. Many of us believe that they prevail in huge oceans and seas. So today let's make one pirate finger puppet and scream ahoy! With some basic art and craft supplies at home let's make our pirate finger puppet kids!
So children follow these simple instructions to know how to make pirate finger puppets.
Check out other Puppet crafts for kids as well.
Materials Required to Make Pirate Finger Puppets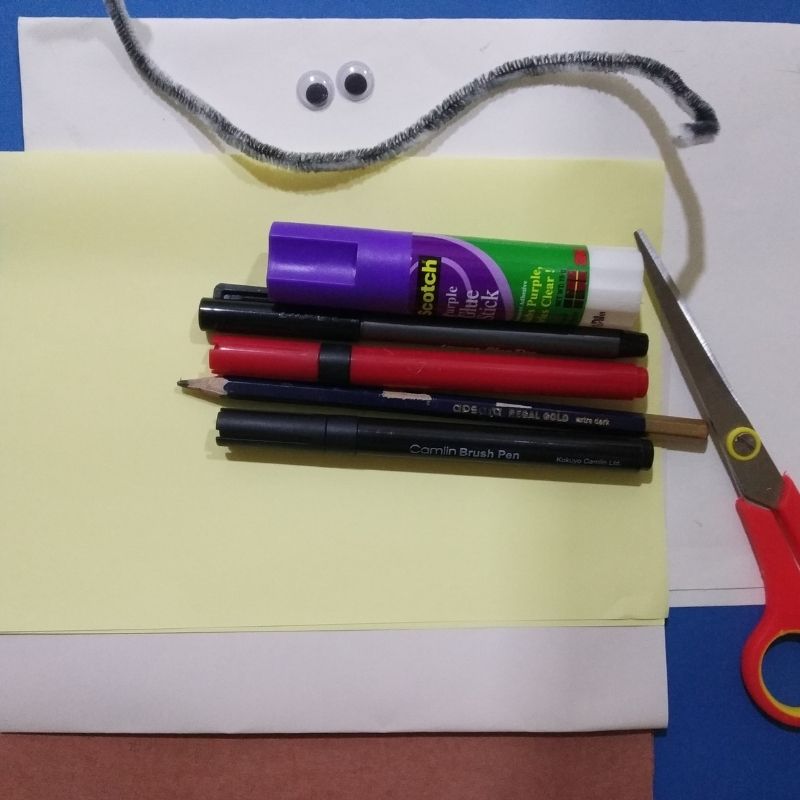 White paper
Cream coloured or yellow paper
Blue paper
Black paper
Googly eyes
Black or brown pipe cleaner
Sketch pens
Pencil
Scissors
Glue
How to Make Pirate Finger Puppets Step by Step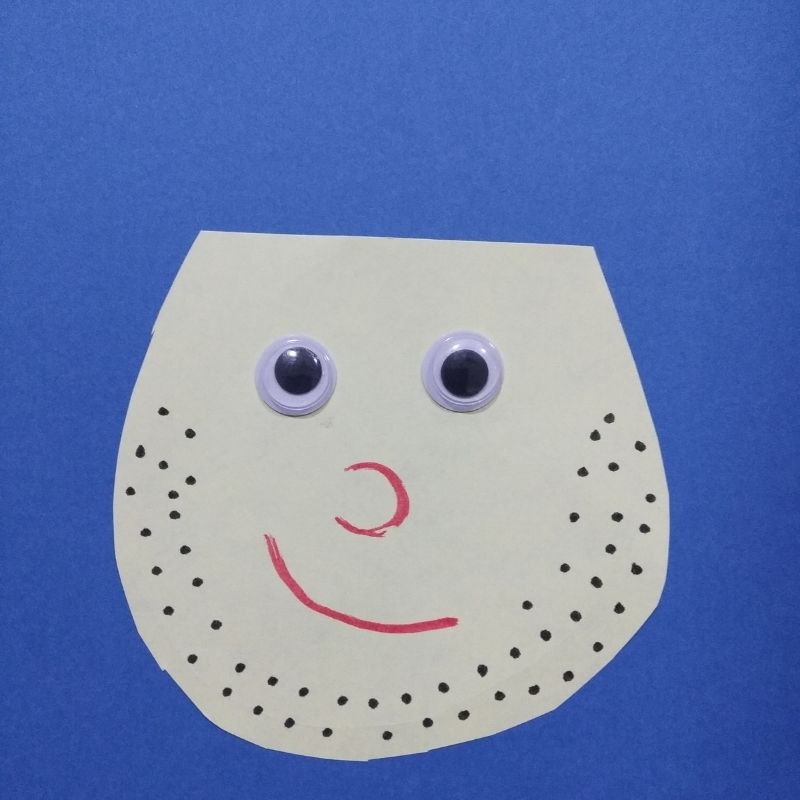 Take a cream coloured or a yellow coloured paper and draw and cut the face of the pirate on it.
Add details like face, nose using a sketch pen
Stick googly eyes on the face and make small pieces of pipe cleaner and stick them as hair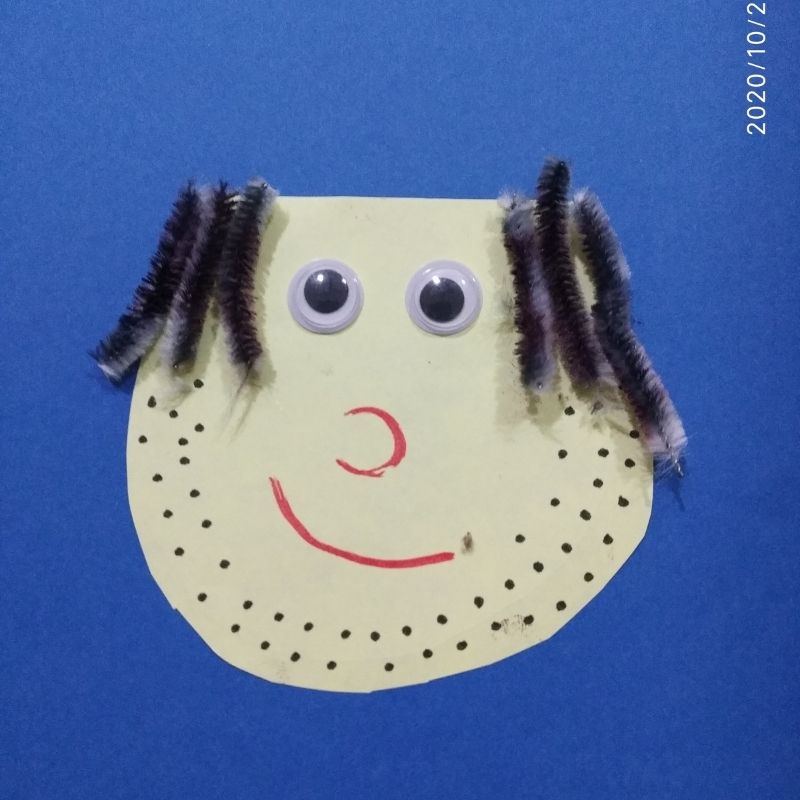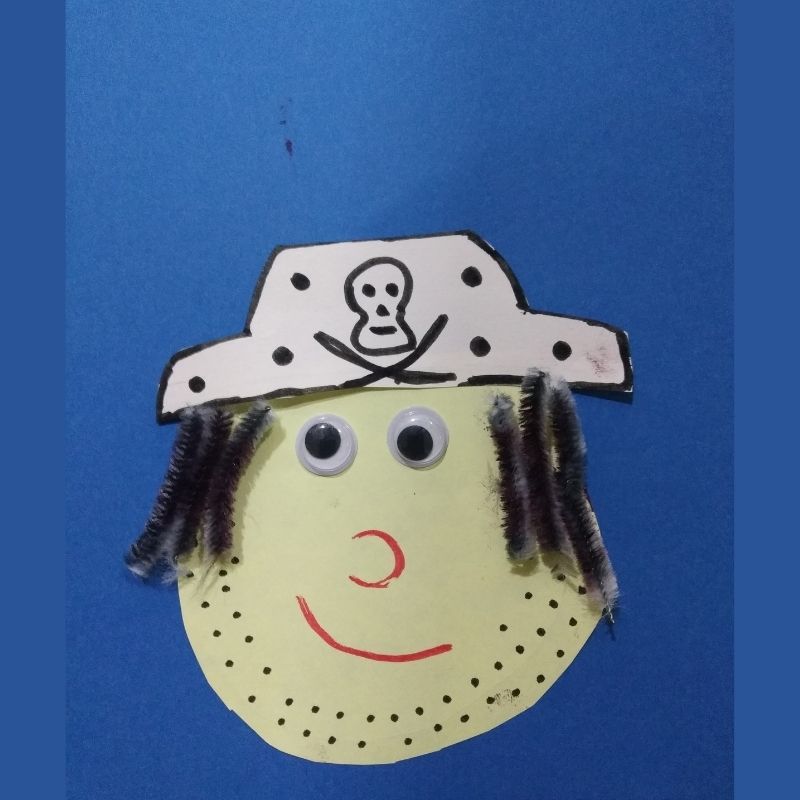 Next, draw and cut the hat of the pirate using a black sheet of paper.
Next, draw a skull using a white sheet of paper and cut it.
Stick this skull cutout in the centre of the black hat.
Stick the black hat over the head of the pirate's face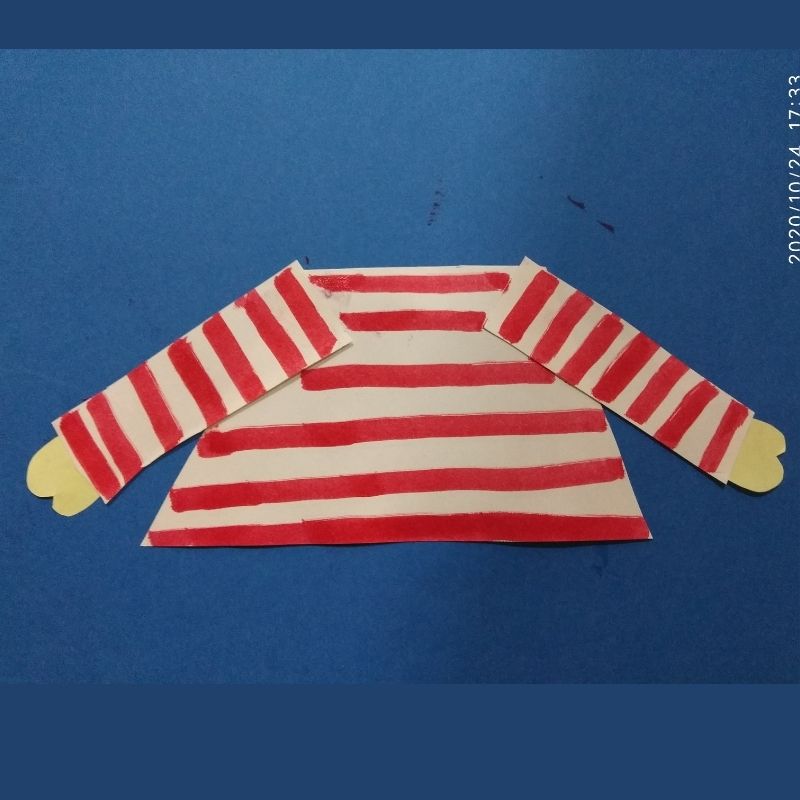 Next, take a white sheet of paper and draw the body of the pirate along with arms.
Cut them and stick together.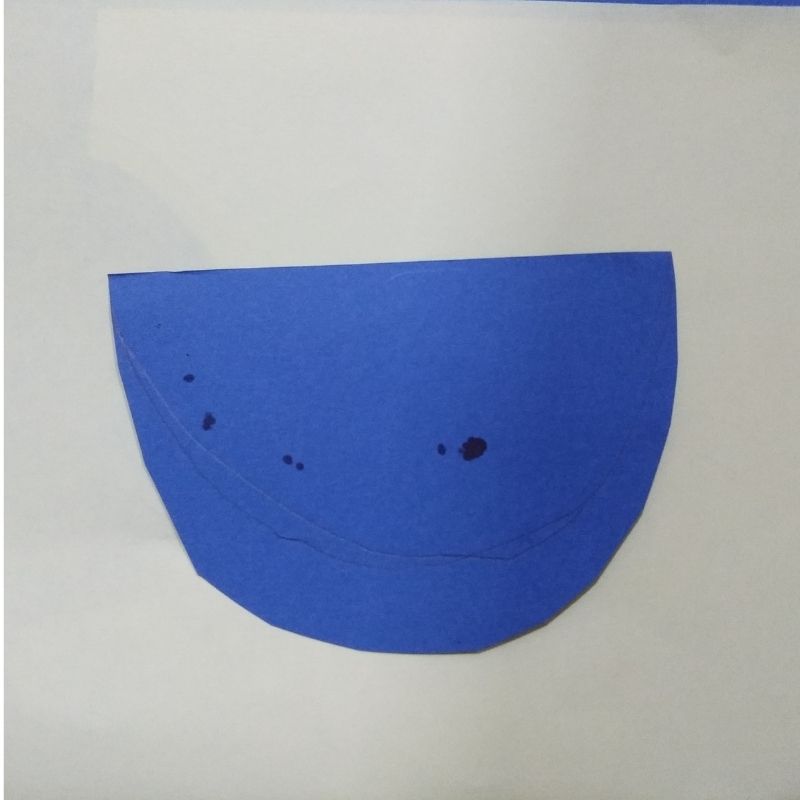 You can make some patterns on the body using a sketch pen to show the shirt or dress of the pirate.
Next, make the lower portion of the dress or trouser using a blue sheet.
Draw a small semicircle using a blue sheet as per the width of the body.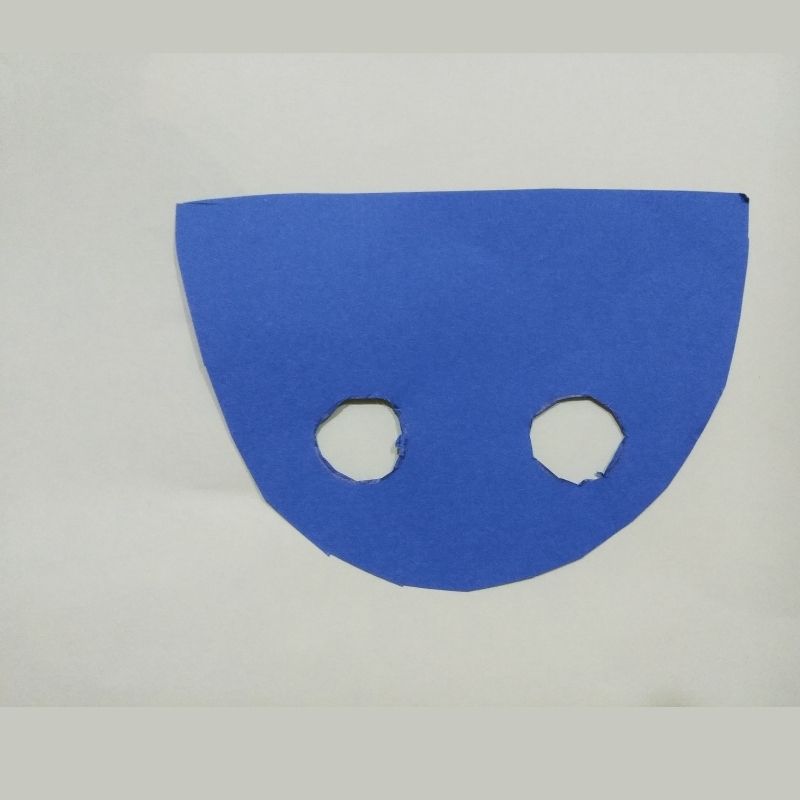 Cut and stick it with the base facing the body and the circular portion in the bottom.
Make two small holes on the lower portion to insert two fingers.
That's it! Your pirate finger puppet is ready ahoy!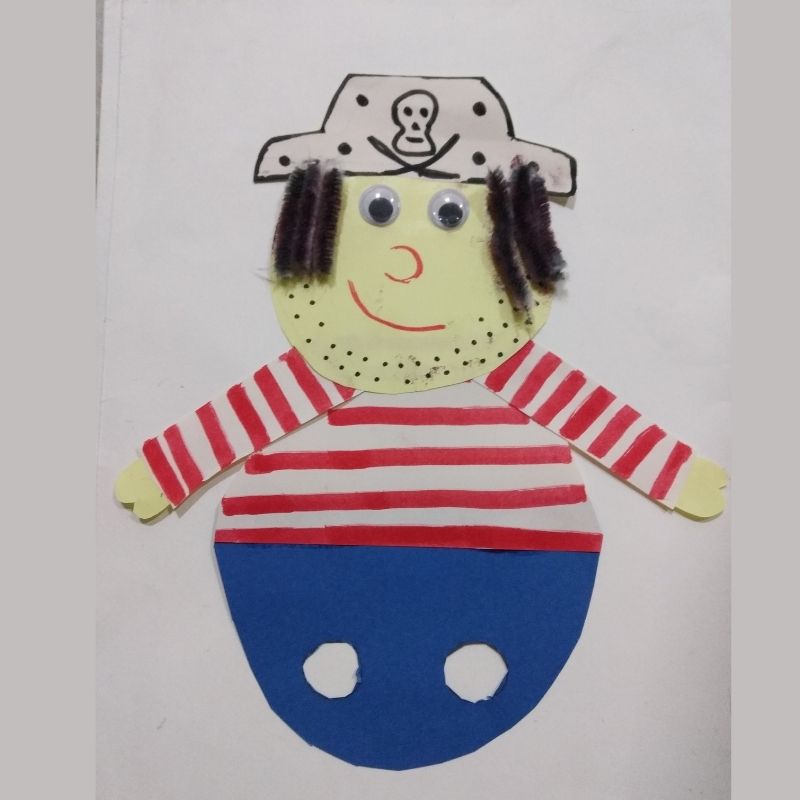 You can add elements like metal sickle using different coloured papers to the arms of the pirate.
That's it, children!
Enjoy your pirate craft!