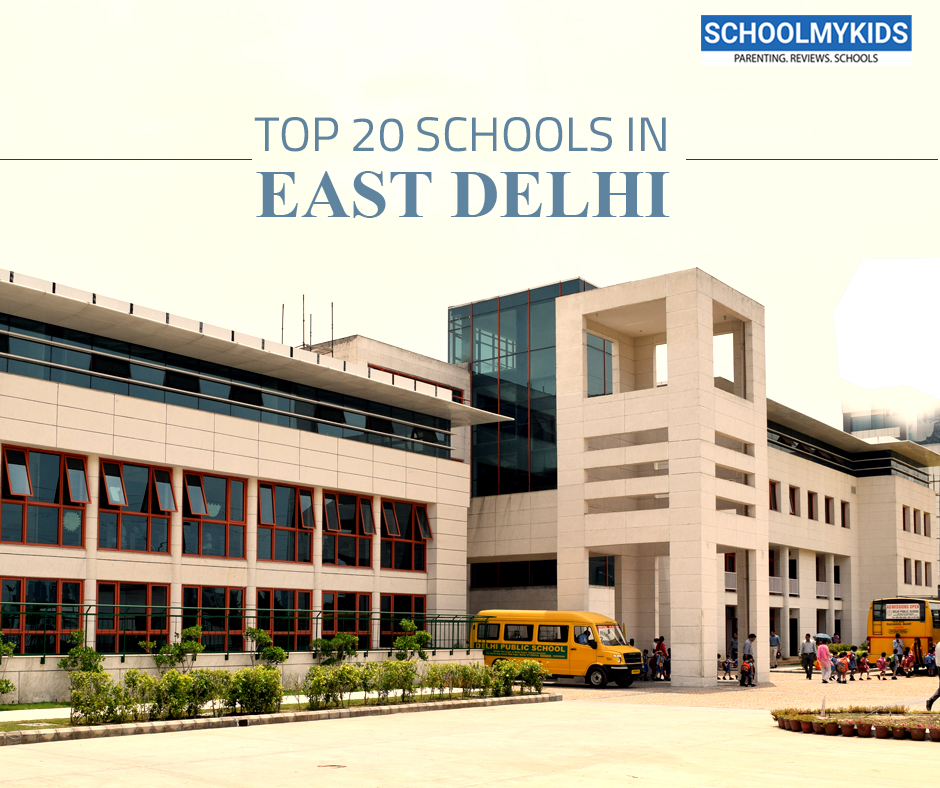 Read to know the list of Top 20 Schools in East Delhi 2020. Most parents are curious and want to do a deep analysis before enrolling their kids into school. We have compiled this list of Top Schools in East Delhi based on the feedback received from multiple sources (HT Survey, Times Survey and Education World Survey) and our internal survey. This list contains the best schools for the academic year 2020-21 to help you make the right decision and identify Best Schools in West Delhi. You can also read the List of Top 10 Schools in Delhi or List of Top 10 Schools in Dwarka or List of Top 10 Schools in South Delhi or List of Top 10 Schools in North Delhi or List of Top 10 Schools in West Delhi or continue reading this article to know about the Top 20 Schools in East Delhi 2020. Refer to the list of Top Ten Schools in East Delhi to know more about them scroll down and click on the name of the school
List of Top 20 Schools in East Delhi
Read this list to know the Top 20 Schools in East Delhi and Top CBSE Schools in East Delhi. Click on the school name for more information about the school like Fees, Admission, Reviews and Rating, Facilities, board, Contact Details etc.
1. Ahlcon International School, Mayur Vihar
2. DAV Public School, Sreshtha Vihar
3. Amity International, Mayur Vihar
4. Ryan International, Mayur Vihar
5. Shaheed Rajpal D. A. V. Public School, Dayanand Vihar
6. Sneh International School, Swasthya Vihar
7. Somerville School, Vasundhara Enclave
8. Salwan Public School, Mayur Vihar
9. St. Andrews Scots Sr. Sec School, Patparganj
10. Bharti Public School, Mayur Vihar-3
11. Hillwoods Academy, Preet Vihar
12. National Victor Public School, IP Extension
13. ASN Senior Secondary School, Mayur Vihar
14. Bal Bhavan Public School, Laxmi Nagar
15. Mother Global School, Preet Vihar
16. Bharat National Public School, Karkardooma
17. DAV Public School, East Of Loni Road
18. Arwachin Bharati Bhawan Senior Secondary School, Vivek Vihar
19. Lovely Public. Sr.Sec School, Laxmi Nagar
20. Siddharth International School, East Of Loni Road
If you don't agree with us please write in your comments below.
Methodology
CBSE Schools, ICSE board schools, and International Schools were surveyed while compiling the list of Top 10 Schools in East Delhi. The survey analyzed schools based on the quality of Teachers, Infrastructure, facilities, Cultural Activities, Success Rate, Sports Activities, Academic Rigor and an all round & balanced approach to education. All type of schools - Private and Government were considered in this survey covering Nursery, Kindergarten, Primary, Middle, Secondary and Senior Secondary Schools.
About East Delhi
East Delhi spans approximately 70 kms and there are over a 150 schools in East Delhi.
Also Read
Last Updated: April 2, 2020
This disclaimer informs readers that the views, thoughts, and opinions expressed in the above blog/article text are the personal views of the author, and not necessarily reflect the views of SchoolMyKids. Any omission or errors are the author's and we do not assume any liability or responsibility for them.
Follow SchoolMyKids on Facebook
---