Parents, can you feel it? Spring is coming to Delhi, and before it gets too hot, now is a great time to take the kids outdoors and explore the city. Below are ten of our family and friends' favorite outdoor places to visit in Delhi with Kids!
Fun Places to Visit in Delhi With Kids
Here is the list of 10 Best Fun Places in Delhi for Kids and family
#1 National Rail Museum
All Aboard! You can't go wrong with a family outing to India's National Rail Museum. A fun place to visit and explore for both adults and kids. Learn about India's impressive 163 years of railway history, while burning off energy by climbing and investigating these historical treasures. Be sure to check out the upgraded museum, the 3D virtual reality train ride, souvenir shop, and the new Rails Restaurant where a model train delivers food. Before leaving, climb aboard the toy train with your kids and enjoy the ride as the train winds its way through the ten acres of outdoor exhibits.
#2 Lodhi Garden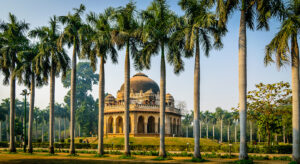 Lodhi Garden is one of our family's favorite places in Delhi to visit and explore. Being from the United States and a frequent visitor to New York City, I think of Lodhi Garden as the "Central Park of Delhi". Or should I say, Central Park is the Lodhi Garden of New York City? Centrally located in the heart of Delhi, the 90-acre historical park provides the perfect balance of nature and history. While adults and older kids will enjoy learning about the ancient monuments built in the 15th and 16th centuries, everyone will have fun exploring the monuments up close. While you may want to bring your own food for a picnic, there are snack, soft drink, and ice cream vendors at the entry gates, in addition to chai and other food vendors roaming the grounds. Before visiting the park, the best source of information for upcoming events and activities is its Facebook page.
#3 Garden of Five Senses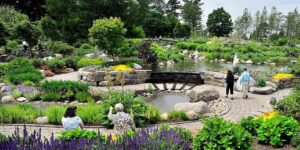 We love to hike as a family, and the Garden of Five Senses, in our opinion, offers you the best opportunity without leaving the city. The Garden is a place of wonder: manicured lawns and flower beds, exciting and funky art sculptures, rugged rocks in wild areas to climb, and plenty of spaces to put down a blanket for lunch. With over 20 acres to explore, it's a fun place to visit for an afternoon or the entire day. Public restrooms and snack vendors are also available.
#4 National Zoological Park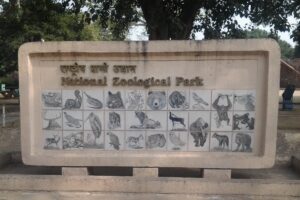 My daughter and I visited the National Zoological Park three years ago and had a fun time. The zoo is over 170 acres, houses over 1,000 animals, representing over 130 species. It is probably the largest zoo I have ever visited. A few pointers when visiting the zoo:
Gates open at 9:30 AM and close at 4:00 PM mid-October to mid-April and 9:30 AM to 4:30 PM mid-April to mid-October, and is closed on Monday, so come early and avoid long ticket and security lines.
Definitely pay to ride the family trolley, a must, considering the size of the zoo. If you're lucky and have a large enough group, you can reserve a trolley just for your group. Again, come early because there's a limited number.
Food is not allowed in the park, but there is a canteen with a variety of snacks, soft drinks, and ice cream.
Clean restrooms and water fountains are available throughout the zoo.
We were able to see a wide variety of animals somewhat up close, including the white Bengal tiger, elephants, and of course our favorite, monkeys. Definitely put the zoo on your list of outdoor activities to explore!
#5 Beeya's Riding Facility
One of our goals as parents is to provide our daughter with as many different types of sports and hobbies early in life so that she can decide later what she'd like to focus on. One of our most favorite and fun activities is to go horseback riding. A simple google search will show you there are many horseback and pony riding options in Delhi. I'm sure most of them are lovely, but the one I can personally vouch for is Beeya's. Beeya offers annual memberships, monthly packages, a half-hour to full hour lessons, and jumping lessons. Beeya also offers a Beginners Horse Riding Clinic and Children's Pony Club, which was perfect for our kid.
#6 India Gate and Children's Park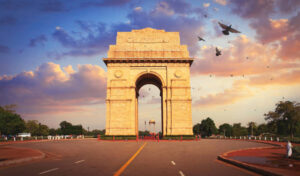 If you're visiting India, live in Delhi, or have friends or family visiting you in Delhi, a trip to India Gate should definitely be on your list. And if kids are included in any of these scenarios, you must visit and explore the Children's Park nearby. Super cool kid exhibits, gym sets, crazy slides and swings, a musical fountain, and pedal boats await you. Vendors selling snacks, soft drinks, ice cream, and inexpensive toys, along with washroom facilities, are also available.
#7 Deer Park and Hauz Khas Village
Deer Park and nearby Hauz Khas Village is the perfect place to visit and explore nature until you're tired and hungry. Deer Park itself is a beautiful, green oasis home to deer, peacocks, rabbits, ducks, and several species of birds. Deer Park has well-maintained walking and picnic areas, in addition to a stunning rose garden and a 14th-century lake, complete with a majestic view of a historic Mosque and tombs. After hanging out in nature, check out nearby Hauz Khas Village for a variety of exciting and funky food and shopping options. If you're into art, there are several fresh and modern art galleries in the area too.
#8 Siri Fort Complex
Siri Fort is included here, not so much for its proximity to nature, though the complex sits on beautiful grounds, but the variety of outdoor activities available to families and kids of all ages. The complex includes an outdoor kids park, roller skating rink, rock and rope climbing, tennis courts, basketball courts, football pitches, Olympic size and toddler size swimming pools, and a golf practice range. These are just the outdoor facilities. Also, there are several classes and sports leagues available to both kids and adults alike. Serious fun for the whole family.
#9 Never Enuf Garden Trains
Welcome to a magical miniature land where you tower over trains traveling through towns and the countryside, while rabbits and ducks walk the grounds freely at your feet. In addition to exploring the miniature train universe, other fun outdoor activities include remote control cars and boats, kite flying, and lawn games like a treasure hunt, badminton, and table tennis. There are also arts and crafts available for the kids. It's good, clean, wholesome outdoor fun where you'll want to put your screen away unless it's to take pictures. While it's a bit pricey, we had such a wonderful time, it was worth it for us. There's a small canteen for snacks and soft drinks, but they welcome families to bring their own food and drinks for a unique, picturesque picnic.
#10 Nehru Park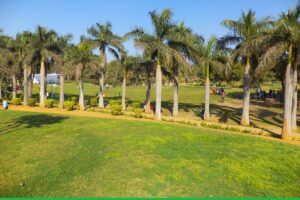 We have visited Nehru park several times and have yet to see all of it. With over 80 acres of well-maintained grounds, it's the perfect place for hikes with the kids, and one of the few parks in Delhi that will also let you bring your dog along. While there's a playground available for the kids, honestly, the terrain is so diverse, with small bridges to cross, fountains to see, rocks to climb on, you may never make it. Nehru Park is a space to explore on foot or perhaps bring the kids' scooter or bicycle. Basics include available parking, decent washrooms, and vendors for snacks and chai.
It's that time of the year where the flowers are blooming, birds are singing, and it's not too hot yet. It's the perfect time to take the family and explore some of the fantastic outdoor options available in Delhi. Please share your favorite outdoor spaces to visit in the comment section below. See you on the trail!