Hello kids! Acorns are loved by squirrels. They munch, break it and relish them. They are brown coloured come shaped leathery capsules with a seed. You need to break open them and eat them. They are from the oak family.
So today let's make a beautiful paper acorn craft with basic art and craft supplies at home.
Follow the instructions to make acorn paper craft for kids.
Materials Required to Make Acorn Paper Craft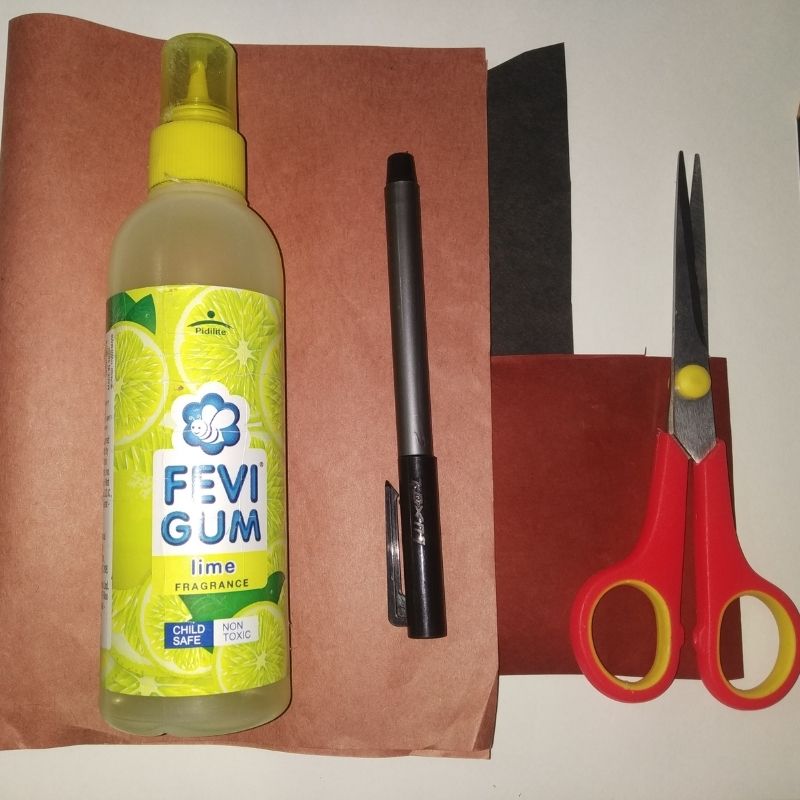 Brown paper
Light brown paper
White paper
Black paper or pipe cleaner
Sketch pens
Glue
Pencil
Scissors
How to Make Acorn Paper Craft Step by Step
First, we need a light brown sheet of paper.
The preferred size is half of A4.
Draw a conical shaped nut and cut and keep aside.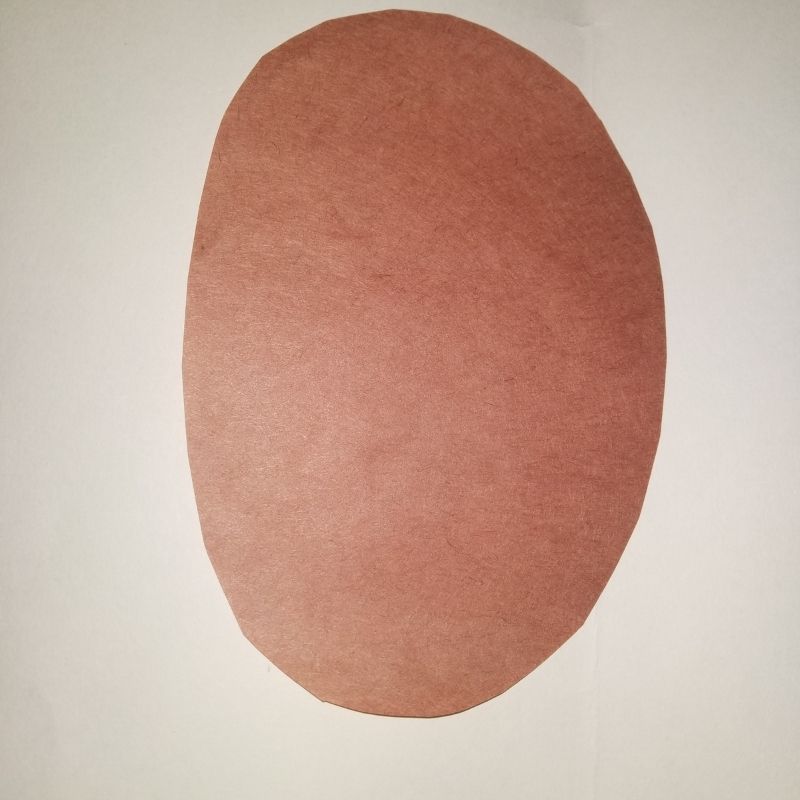 Next, take a dark brown sheet of paper and cut the crown of the acorn or the head of the nut.
We need an attachment like a top for the conical-shaped nut so it should be in the form of a cap for the conical-shaped but beneath.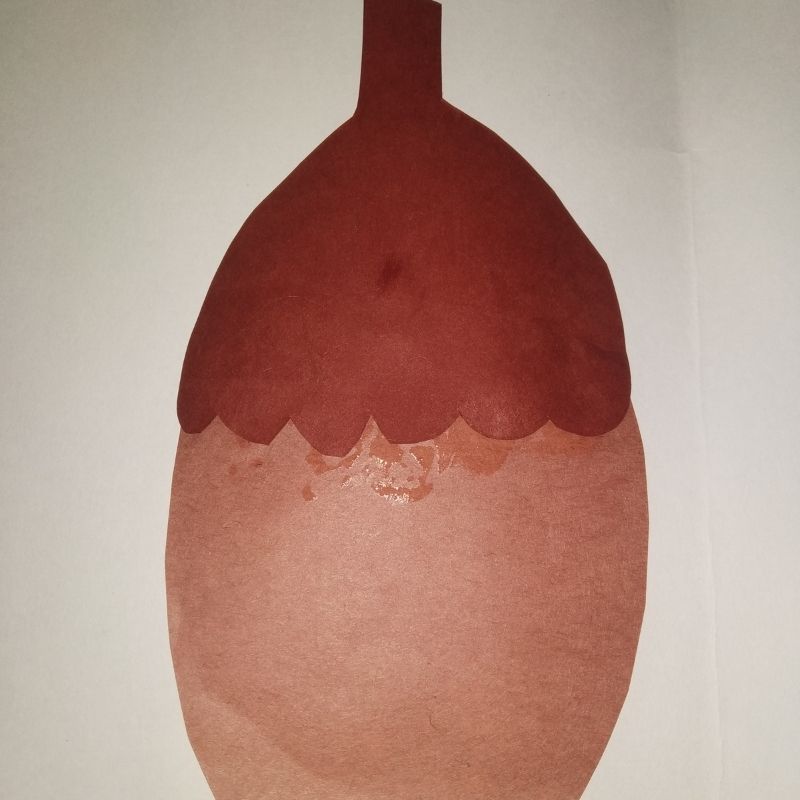 Cut and stick it on top of the conical nut and add details using a black sketch pen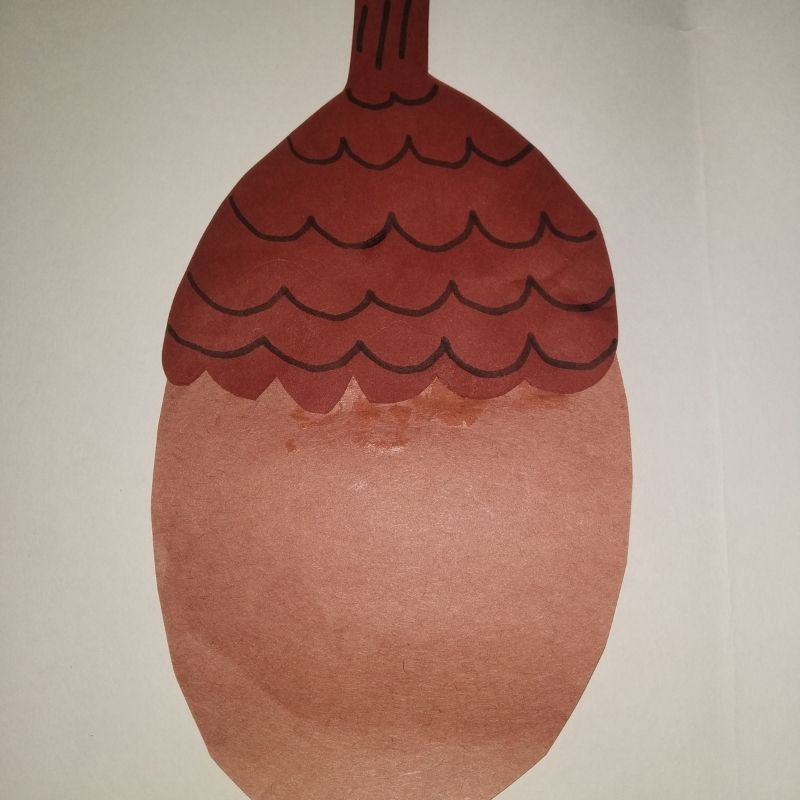 Cut two white oval-shaped eyes and stick them on the face and add details using a black sketch pen.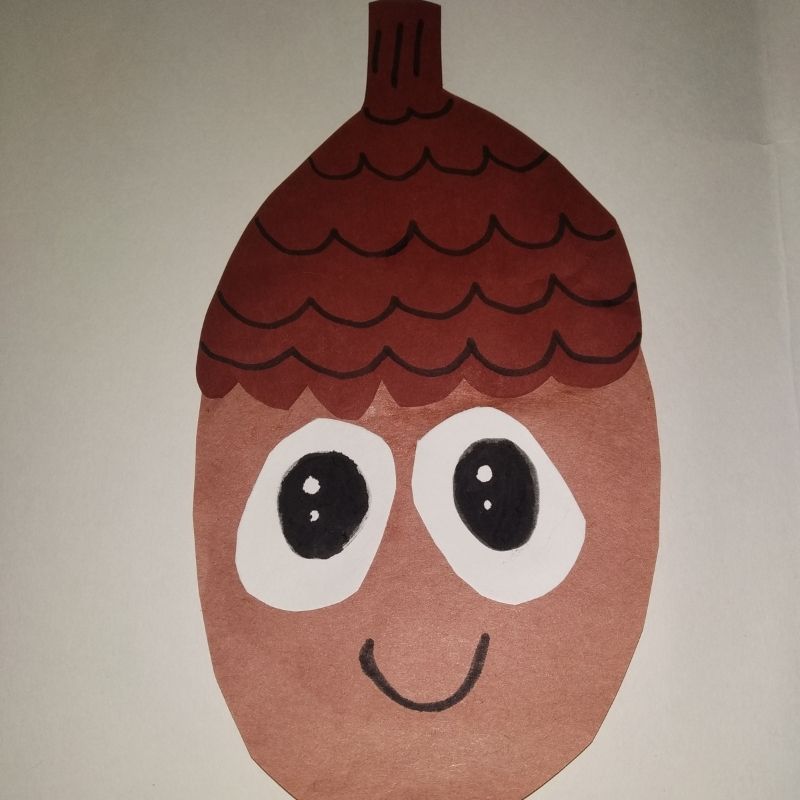 Next add elements like mouth, chin using the same black sketch pen.
Next, add details like hand and feet to create a fun element to the acorn.
You can cut small strips of black paper or pipe cleaner and stick them on the sides.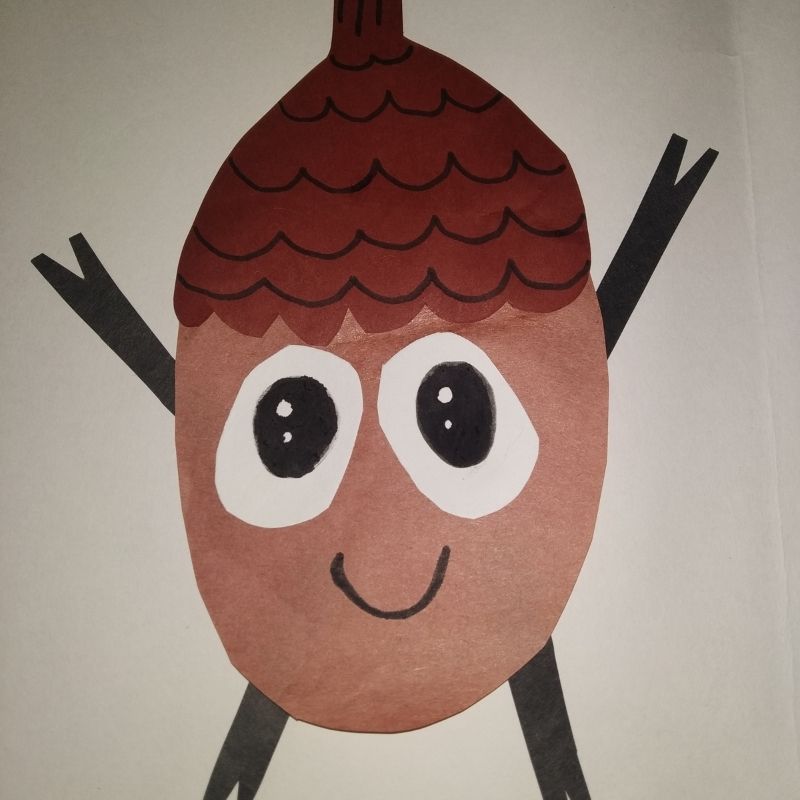 That's it, kids! Your acorn paper craft is now ready!