When you're stuck at home with kids, you have got to get creative with ways of entertaining them. Since play dates and going out are out of the question, we need to find ways to keep them occupied indoors.
Yes, crafts are a great way to keep kids busy, while also developing their creativity and imagination at the same time.
But where do you begin? Start by making art accessible to your kids with 5-minute crafts. Simple projects provide a structured way for children to explore art and enhance connections in their brains to learn.
DIY STRAW BEADS
Materials required for DIY Straw Beads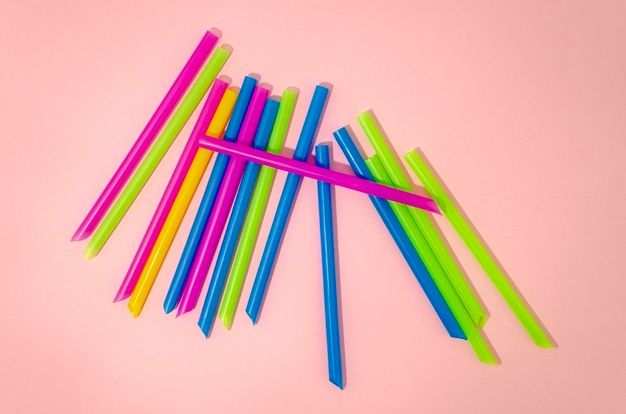 All you need is some yarn and straws.
How to make Straw Beads
To make your straw beads, cut your straw into little half-inch sections.

You can make your beads with one colour, or you can go all out and make them with lots of colours.

In order to string your beads, just add a bit of tape to the end of the yarn so it doesn't fray as you play with it.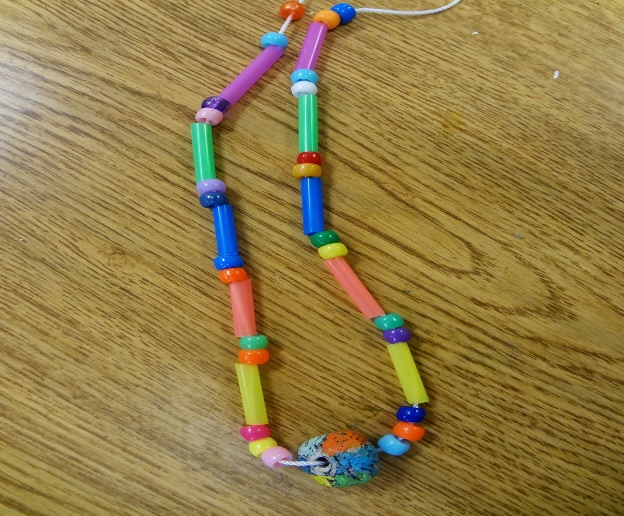 Paper Plate Masks
Paper plate crafts are so much fun!
Since children love to pretend to be a fairy or a superhero almost every day, we crafted these quick and easy paper plate masks to help look the part!
Materials required for Paper Plate Masks
Paper plates

Watercolours

Glue

Glitter (optional)

String or Yarn
How to make Paper Plate Masks
Start by cutting out the shape.

C

ut two holes for eyes

Let your child

paint the mask 

with watercolours

.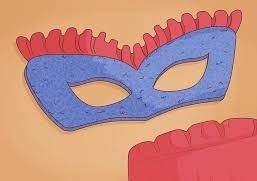 Sprinkle glitter

 on top or you can decorate with glitter pens or laces.

Punch two holes on either side of the mask and 

thread strings

(or yarn) through the holes.

Connect the strings with each other at the back

 to fit.
You can use different character masks and use them at your child's birthday bash!!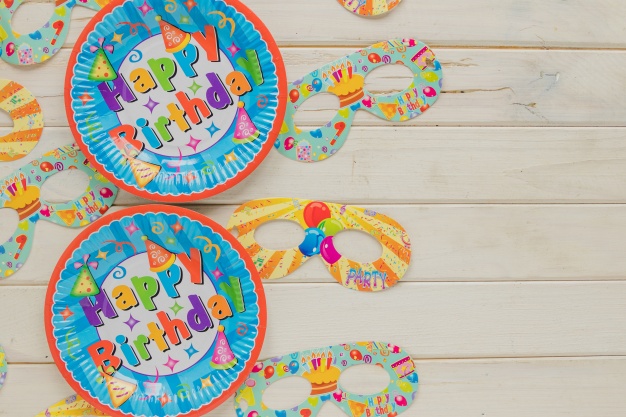 Watermelon Fan
Materials required for Watermelon Fan
Paper plate

Watercolours

1 jumbo craft stick

Scissors

Glue
How to make Watermelon Fan
Cut a V-shape from the paper plate to create a watermelon wedge.

Paint the craft stick and the rim of the paper plate green.

Paint the centre of the plate pink.

Use light pink to add a border between the green and pink paint on the paper plate.

Use the handle end of a large paintbrush dipped in black paint to dot on the seeds.

When everything is dry, use glue to attach the craft stick to the back of the paper plate.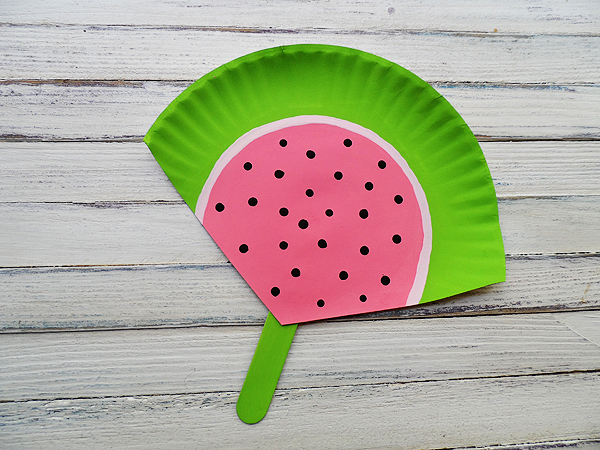 Button Art Tree
Let's begin with something creative that kids of all ages would love to do
Materials required for Button Art Tree
Colourful buttons

Watercolour

Glue
How to make Button Art Tree
Begin by choosing your design and painting an image on a blank canvas.
Collect your buttons and put them into a large pile.
Use a small amount of Tacky Glue to attach the buttons to the canvas.
And that's it. Quick and easy craft for kids. Allow the glue to dry thoroughly before hanging.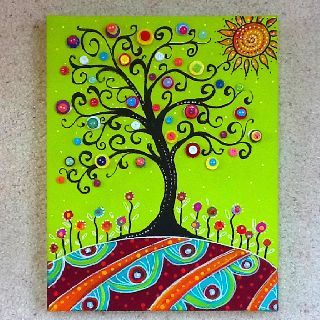 That's it for 5 minutes simple and quick craft ideas!