Diwali is the most beautiful and brightest of all Hindu festivals. It is not only celebrated in India but also in other parts of the world like Sri Lanka, Singapore, Fiji, Nepal, Myanmar etc.
We all love to clean and decorate our house on Diwali as it is the time of the year when the whole family clean and decorate it together and welcome Lakshmi in their houses.
The decoration is not only for grown-ups but kids also love to do this. If you are a mom who is thinking about how kids can help you this Diwali in decorating home then here are some Amazing DIY Diwali Crafts ideas for kids which they'll love it. 
This Diwali, celebrate the festival by involving your children in super fun crafting activities!
Amazing and Creative Diwali Craft Ideas for Kids
1. Diya Painting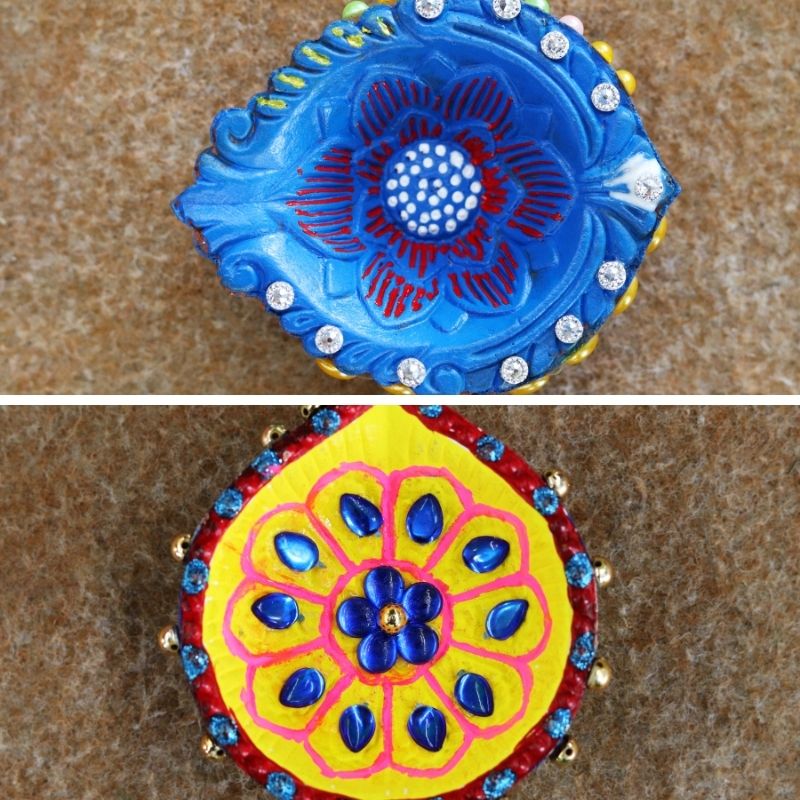 Kids love to paint. Give them some Diya and watercolours and let the creativity come out from them. After colouring the diyas, they can make simple designs, can stick pearls or lace on it.
2. Diwali Hanging Decorations
On Diwali, we use hangings on doors, windows and walls to decorate our house. What if kids can make them at home? Sounds interesting! Oh yes, they can easily make DIY hangings with old ribbons, real flowers, colourful papers or other everyday materials and turn it into a beauty.
3. Rangoli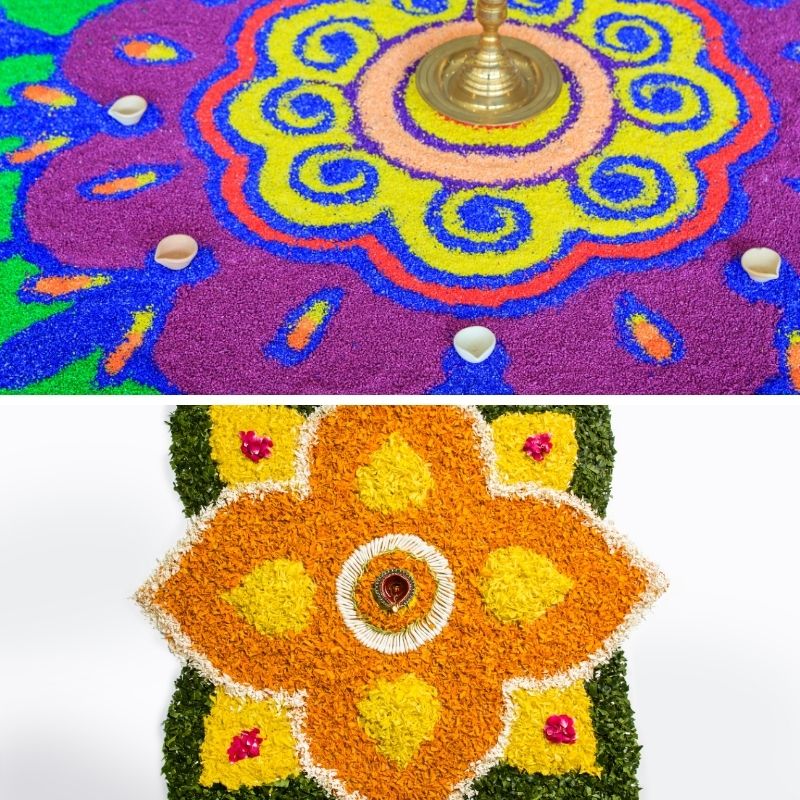 Rangoli is such a beautiful thing to decorate the house. There are readymade rangoli prints available in the market but the real happiness is making our own.
Let your kids make rangoli this time. If they find it difficult then you can purchase stencil from the market. With the help of a stencil, they can easily make it.
Other than rangoli colours, they can make it with flowers, rice, cereals. So this Diwali tries something different.
4. Bangle Lamp Holder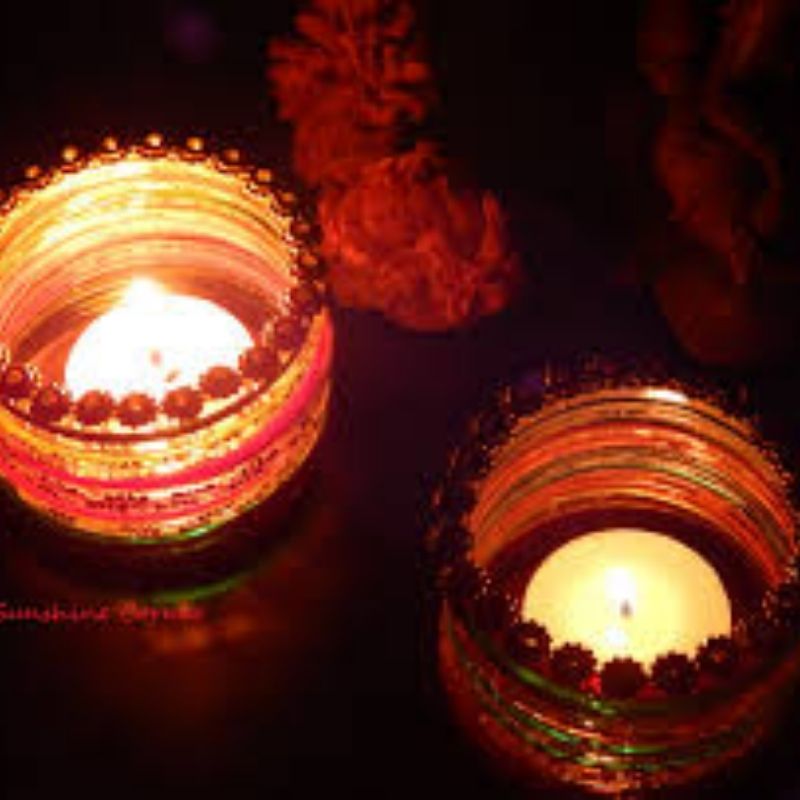 We all have some bangles at home which we don't use. We can use these bangles as a bangle lamp holder to decorate the house.
Just take a few bangles and paste them one above the other to create a small tower. Any higher that it will cover the flame of the Diya completely.
5. Paper Plate Mandalas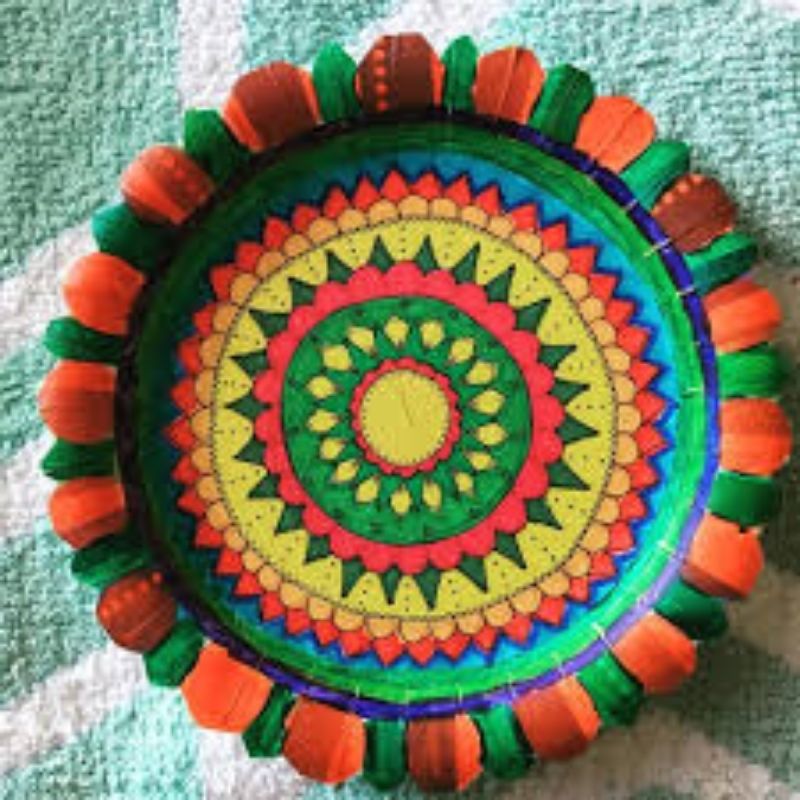 Mandala is a spiritual symbol in Hinduism, represent the universe. Make some beautiful and simple mandalas on a paper plate and decorate it on the wall or as a side piece. Kids can make mandala on it using watercolours, sketch pens, 3D Cone outliner and paper cuttings.
6. DIY Diwali Banners
We use banners on different celebration and the same we can use on Diwali with Happy Diwali banner.
Take a ribbon and some colourful paper. Cut 11 small squares or any other shape and write each letter of happy Diwali on each shape. Paste it on the ribbon and DIY Diwali banner is ready.
7. Tea light candles decoration/ Tea light holders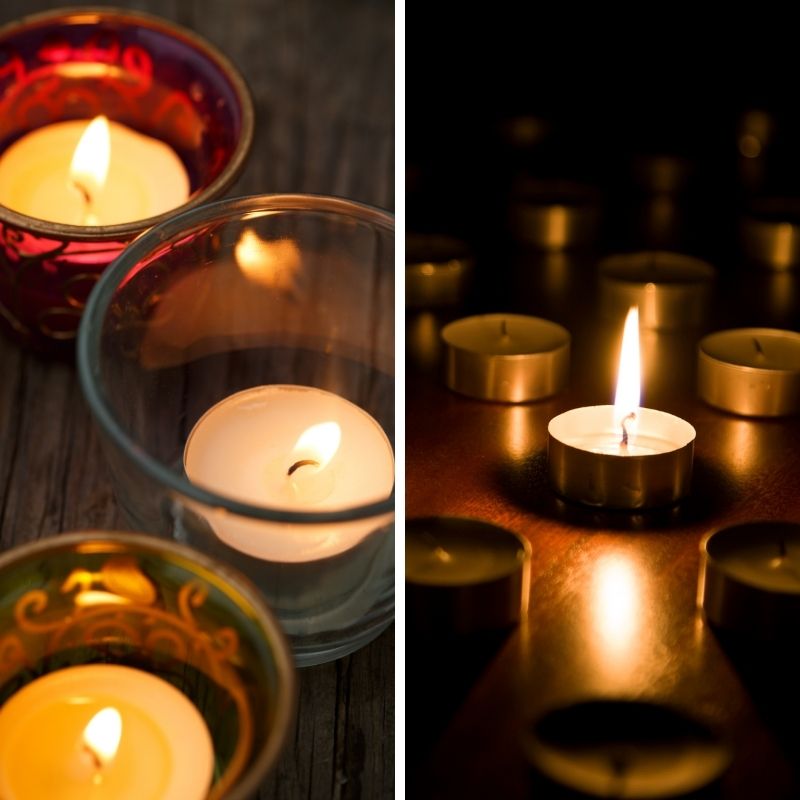 Tea light candles look beautiful when lit up but they look more beautiful when we decorate them and put them into attractive tea light holders.
Paste washi tape on the tea light candles to decorate them or put them into a glass jar to give them a different look. Kids can also make different styled tea light holder with cardboard.
8. Decorate Diwali Gift boxes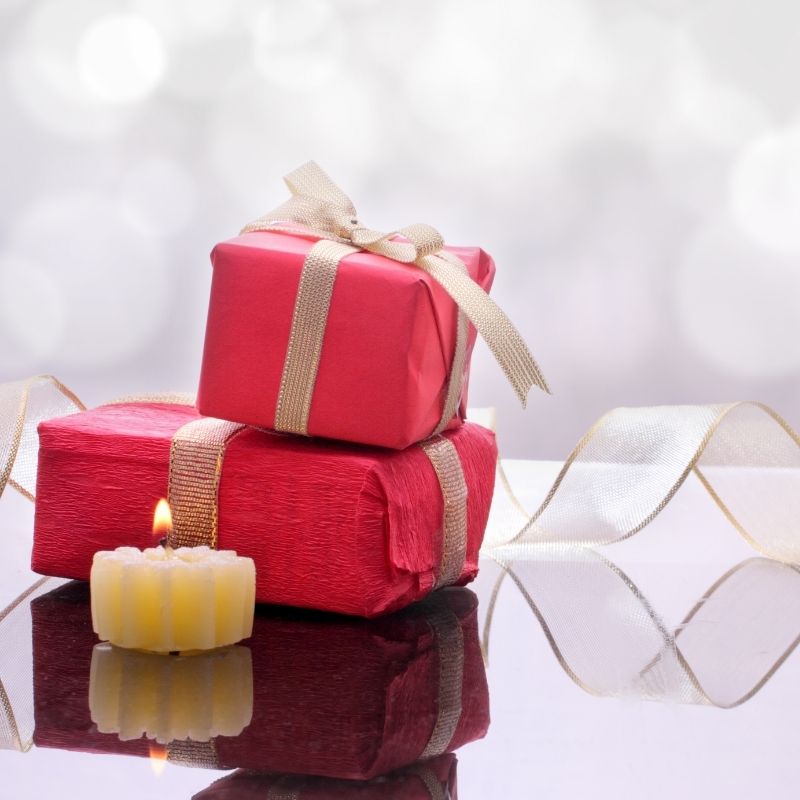 We love to exchange gifts on Diwali. This time let your kids decorate Diwali gifts boxes.
9. Diwali Cardmaking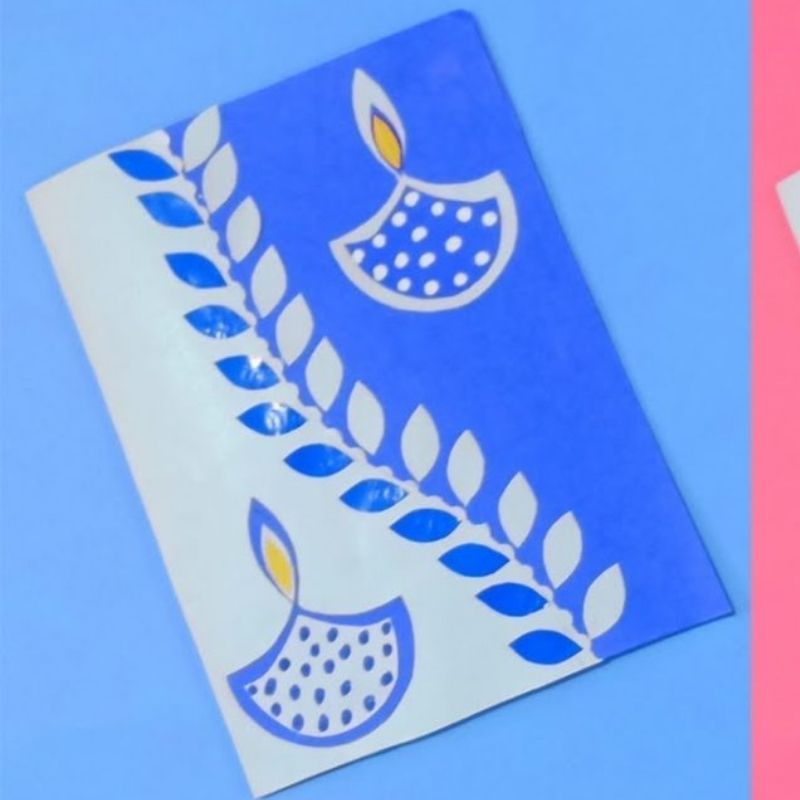 10. Diwali Paper Lanterns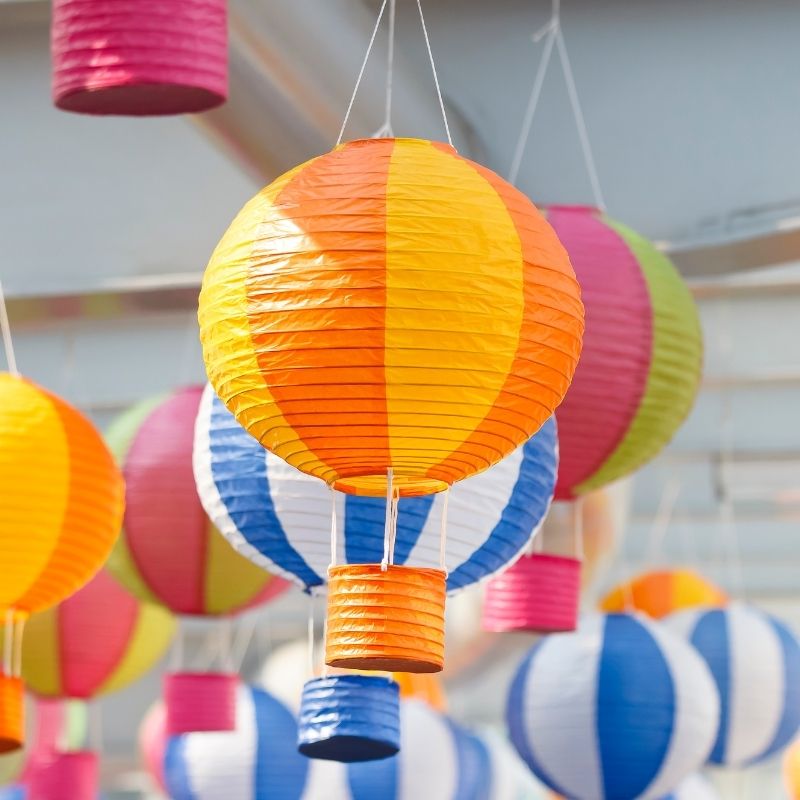 Redefine your Diwali festive décor with DIY paper lanterns.