General Awareness Worksheet: Plants and Animals
Use science plants and animals worksheets to learn to distinguish between plants and animals. Circle the animals and draw a square around plants. Printable pdf worksheets for kindergarten and first grade kids.
Plants and animals are both living things. You can also downlod and print our living and non living things worksheets to learn identify living and non living objects.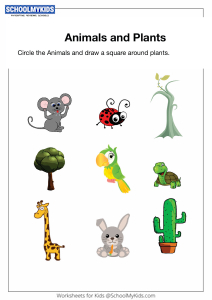 Related Worksheets
Related worksheet for Kids