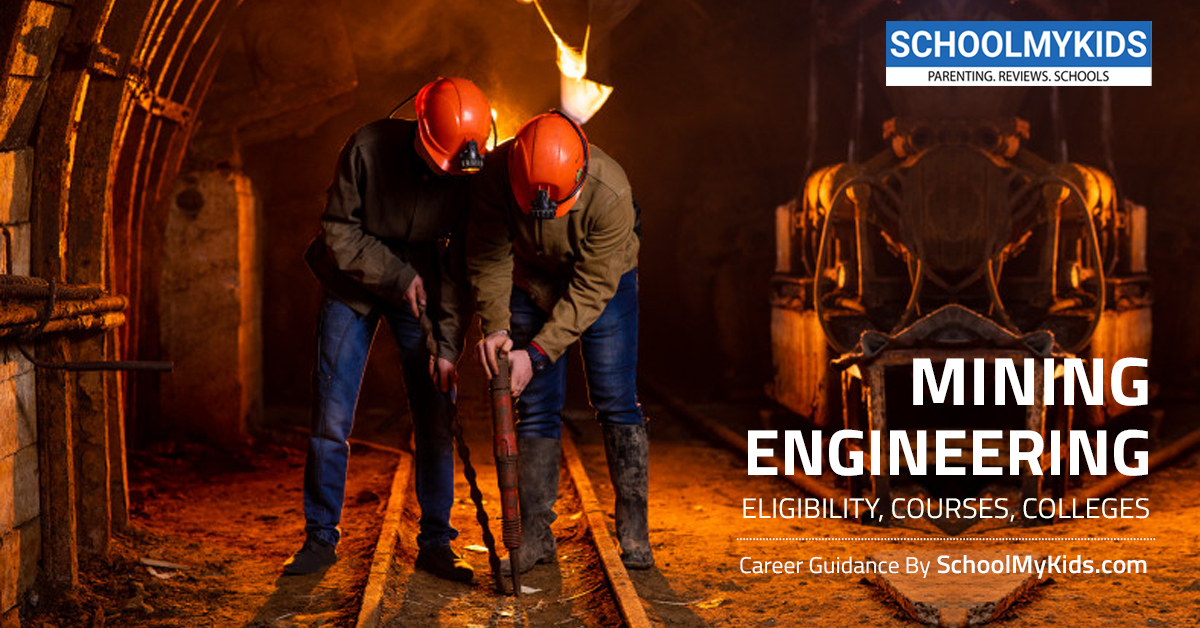 Explore all you need to know about Mining Engineering (Graduates and Post Graduate), from admission Criteria to Courses/Degrees available to Best colleges offering Mining Engineering Programs. Know about all career Options after 12th with detail on courses after 12th class and admission criteria and top colleges.
Mining Engineering Introduction and scope
Mining engineering, also referred as mineral engineering, deals with the study of the techniques to extract and process minerals from their natural surroundings. A mining engineer has to study ore reserve analysis, operations and planning, mine health and safety, drilling, blasting, ventilation and
related topics
Mining Engineering Admission Process, Eligibility Requirements
Know the eligibility criteria for Mining Engineering courses in India
(10+2) biology, maths and chemistry. For IITs, it is mandatory to qualify in the Joint Entrance Examinations (JEE). The duration of the course is 4
years
- --
Mining Engineering Courses & Degrees
 BE Mining Engineering
 B. Tech Mining Engineering
Diploma in Mining and Mine Surveying Engineering
 ME Mining Engineering
 M. Tech Mining Engineering
 PG Research Programme on Materials Resource Engineering
 Ph. D Mining Engineering
Postgraduate Diploma in Mineral Engineering
Mining Engineering colleges/Universities
Top Institutes offering Mining Engineering course are:
 IITs
 Dr. T. Thimmaiah Institute of Technology, Kolar (Karnataka)
 Anna University College of Engineering,Chennai (Tamil Nadu)
 Bengal Engineering and Science University, Howrah (West Bengal)
 Government Engineering College, Bilaspur (Chhattisgarh)
Jai Narain Vyas University: Faculty of Engineering and Architecture, Jodhpur
(Rajasthan)
Maharana Pratap University of Agriculture and Technology: College of Technology and Engineering, Udaipur (Rajasthan)
 Rashtrasant Tukadoji Maharaj Nagpur
University, Nagpur (Maharashtra)
Mining Engineering salary
Mining Engineering salary in India
Average Salary of an Mining Engineering in India is between per annum
Similar Courses
SchoolMyKids Counsellor
About The Author:
Please Note:The list of courses and that of Institutes/Universities is in no way exhaustive. The Information about the course is based on information compiled by Central Board of Secondary Education India, We have published this information only to increase the awareness about the course.
Follow SchoolMyKids on Facebook
---