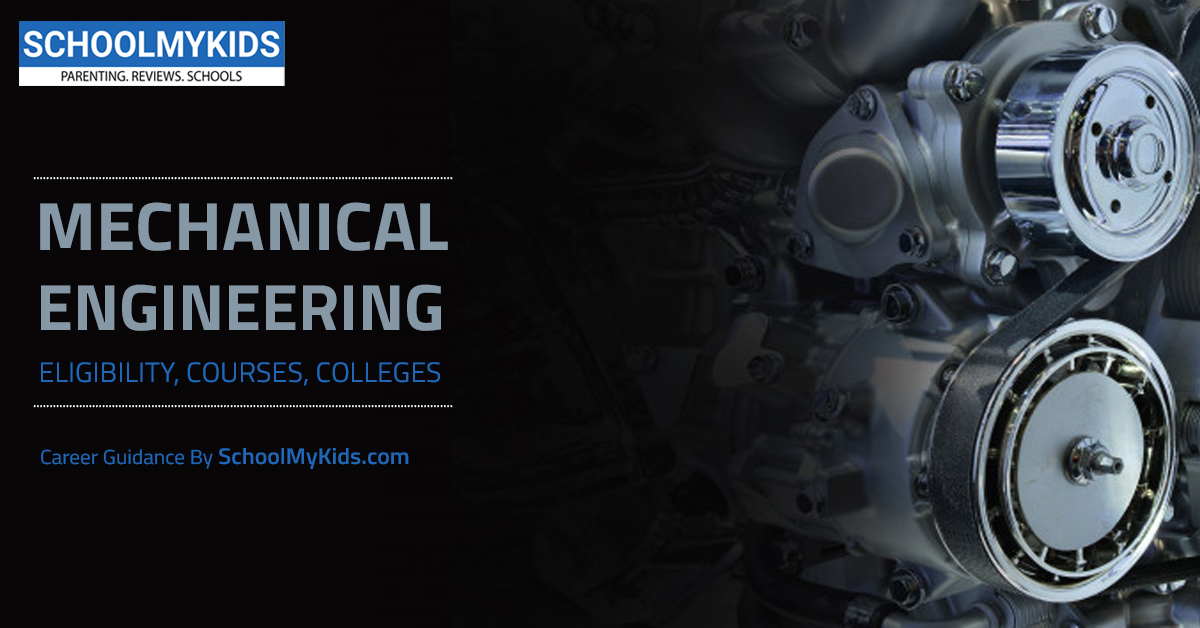 Explore all you need to know about Mechanical Engineering (Graduates and Post Graduate), from admission Criteria to Courses/Degrees available to Best colleges offering Mechanical Engineering Programs. Know about all career Options after 12th with detail on courses after 12th class and admission criteria and top colleges.
Mechanical Engineering Introduction and scope
Mechanical engineering deals with application of the principles of mechanics
and energy to design machines and devices right from automobiles, trucks,
airplanes to trains tractors, fax machines or even power plants.
Robotic inspection systems, Cryogenic technology, Laser material processing are also some new emerging areas of study
Mechanical Engineering Admission Process, Eligibility Requirements
Know the eligibility criteria for Mechanical Engineering courses in India
(10+2) with biology, maths and chemistry. For IITs,
It is mandatory to qualify in the Joint Entrance
Examinations. The duration of the course is 4 years.
- --
Mechanical Engineering Courses & Degrees
Certificate in Mechanic of four Wheeler
 Diploma in Mechatronics
 Diploma in Mechanical Engineering
Bachelor of Engineering in Mechanical Engineering
 Bachelor of Technology in Mechanical & Automation Engineering
 Bachelor of Technology in Mechanical Engineering
Bachelor of Technology in Mechatronics
 Master of Engineering in Mechanical Engineering
 Master of Engineering in Tool Design
 Master of Technology in Mechanical Engineering
 Doctor of Philosophy in Mechanical Engineering
Mechanical Engineering colleges/Universities
Top Institutes offering Mechanical Engineering course are:
 IITS
 Achutha Institute of Technology, Bangalore (Karnataka)
Reva Institute of Technology and Management, Bangalore (Karnataka)
 HKBK College of Engineering, Bangalore(Karnataka) Mechanical Engineering is a very popular course and perhaps one of the oldest also. The list of institutes is exhaustive apart from the few mentioned here. A number of other
institutes conduct this course
Mechanical Engineering salary
Mechanical Engineering salary in India
Average Salary of an Mechanical Engineering in India is between per annum
Similar Courses
SchoolMyKids Counsellor
About The Author:
Please Note:The list of courses and that of Institutes/Universities is in no way exhaustive. The Information about the course is based on information compiled by Central Board of Secondary Education India, We have published this information only to increase the awareness about the course.
Follow SchoolMyKids on Facebook
---