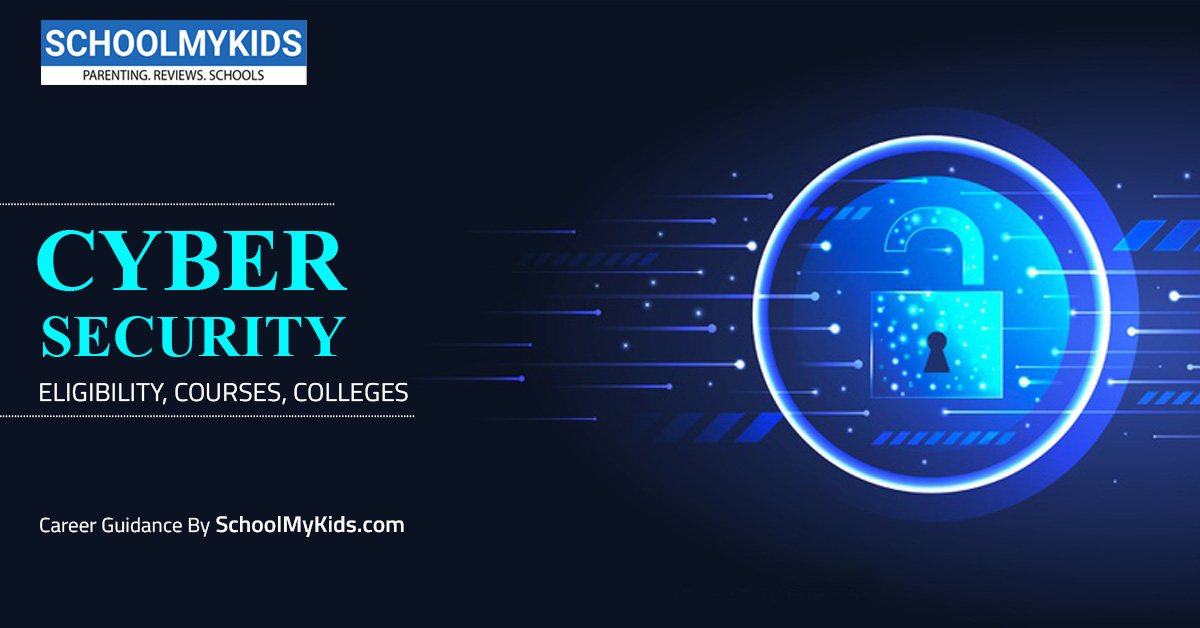 Explore all you need to know about Cyber Security (Graduates and Post Graduate), from admission Criteria to Courses/Degrees available to Best colleges offering Cyber Security Programs. Know about all career Options after 12th with detail on courses after 12th class and admission criteria and top colleges.
Cyber Security Introduction and scope
Cyber Security deals with study of possible cyber threats and harms – technical, financial or personal. The course equips the professional to deal with many types of cybercrimes such as copyright breach, hacking, illegal mass-surveillance, computer virus, virtual pestering, identity threats, phishing etc. The interest in technology, innovative ideas, problem solving prowess, logic & concept are expected from students who wish to join this new and challenging field.
Cyber Security Admission Process, Eligibility Requirements
Know the eligibility criteria for Cyber Security courses in India
10+2 Science Stream
- --
Cyber Security Courses & Degrees
B. Tech in Cyber Security /B. Tech in Computer Science or IT followed by an M.Tech in either Information Security or Cyber Security
Cyber Security colleges/Universities
Top Institutes offering Cyber Security course are:
IIT Hyderabad
 IIT Delhi
IIIT Guwahati
IIIT Allahabad
 AIACT&R, DELHI
Cyber Security salary
Cyber Security salary in India
Average Salary of an Cyber Security in India is between per annum
Similar Courses
SchoolMyKids Counsellor
About The Author:
Please Note:The list of courses and that of Institutes/Universities is in no way exhaustive. The Information about the course is based on information compiled by Central Board of Secondary Education India, We have published this information only to increase the awareness about the course.
Follow SchoolMyKids on Facebook
---