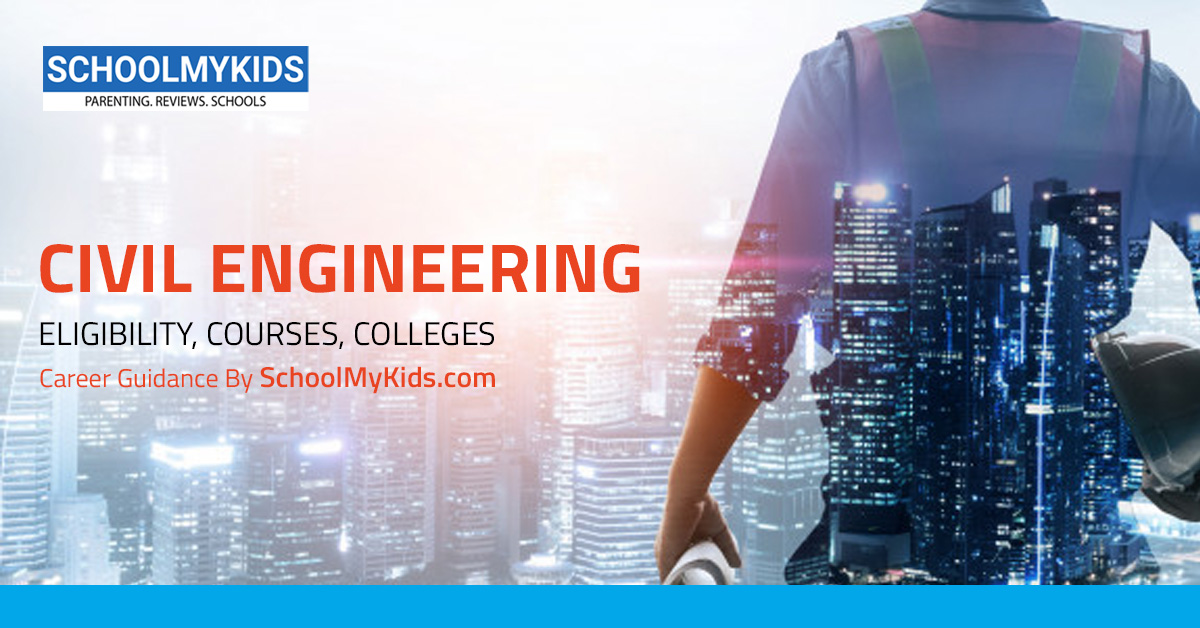 Explore all you need to know about Civil Engineering (Graduates and Post Graduate), from admission Criteria to Courses/Degrees available to Best colleges offering Civil Engineering Programs. Know about all career Options after 12th with detail on courses after 12th class and admission criteria and top colleges.
Civil Engineering Introduction and scope
Civil Engineering involves planning, designing and executing structural works. The course deals with a wide variety of engineering tasks including
designing, supervision and construction activities of public works like roads, bridges, tunnels, buildings, airports, dams, water works, sewage
systems, ports etc. and offers a multitude of challenging career opportunities. A civil engineer is responsible for planning and designing a
project, constructing the project to the required scale, and maintenance of the product. The major specialisations within civil engineering
are structural, water resources, environmental, construction, transportation, geo-technical engineering etc.
Civil Engineering Admission Process, Eligibility Requirements
Know the eligibility criteria for Civil Engineering courses in India
10+2 with Physics, Chemistry, and Mathematics as core subjects.
- --
Civil Engineering Courses & Degrees
 B. Tech
 M. Tech (Dual Degree)
 Ph. D
Civil Engineering colleges/Universities
Top Institutes offering Civil Engineering course are:
 Indian Institute of Technology (IIT) Kharagpur
 Indian Institute of Technology (IIT) Kanpur
Andhra University, Visakhapatnam
 Calicut University, Malappuram, Kerala.
 Aliah University, Kolkata
 Rajasthan Technical University, Kota, Rajasthan
 Guru Gobind Singh Indraprastha University,Delhi
Indira Gandhi National Open University,New Delhi (http://www.ignou.ac.in/)
Civil Engineering salary
Civil Engineering salary in India
Average Salary of an Civil Engineering in India is between per annum
Similar Courses
SchoolMyKids Counsellor
About The Author:
Please Note:The list of courses and that of Institutes/Universities is in no way exhaustive. The Information about the course is based on information compiled by Central Board of Secondary Education India, We have published this information only to increase the awareness about the course.
Follow SchoolMyKids on Facebook
---