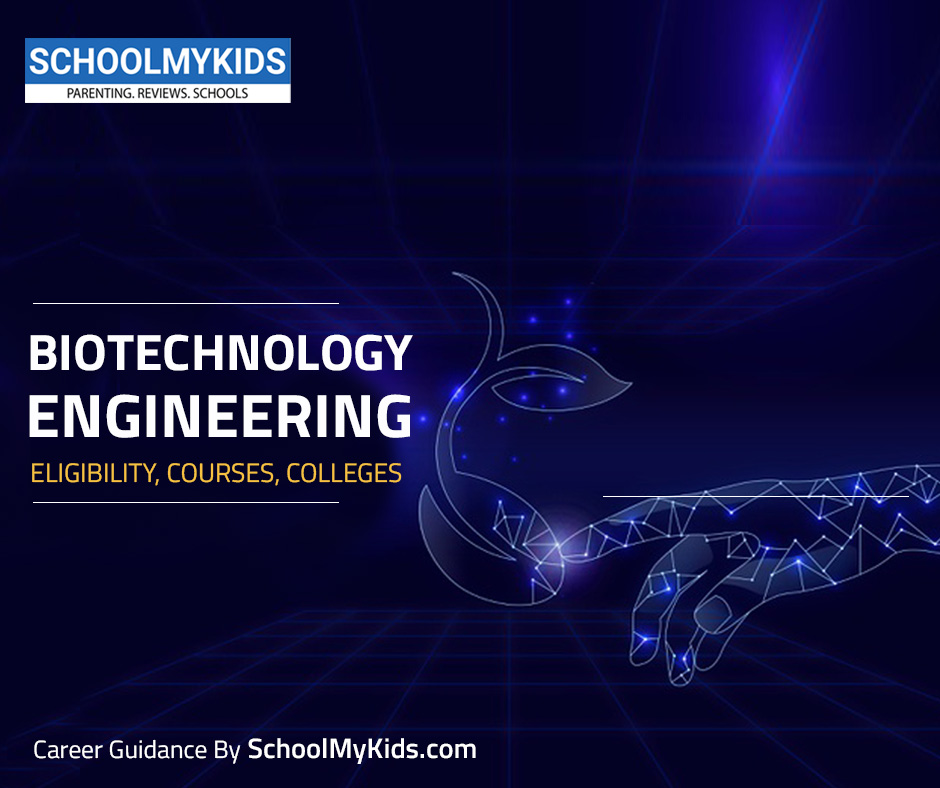 Explore all you need to know about Bio Technology Engineering (Graduates and Post Graduate), from admission Criteria to Courses/Degrees available to Best colleges offering Bio Technology Engineering Programs. Know about all career Options after 12th with detail on courses after 12th class and admission criteria and top colleges.
Bio Technology Engineering Introduction and scope
Biotechnology engineering is a branch of engineering where technology is combined with biology for research and development. Biotechnology involves wide range of subjects such as engineering, genetics, biochemistry, microbiology and chemistry.
There are various applications of biotechnology in fields such as animal husbandry, growth of vaccines and medicines, agriculture, pollution control, energy production and conservation, healing of prolonged disease and ecological conservation such as
Gene therapy
Tissue culture
Immune technologies
Genetic Engineering
drug design
Stem cell techniques
New DNA technologies
Photosynthetic efficiency
Enzyme engineering and technology
Bio Technology Engineering Admission Process, Eligibility Requirements
Know the eligibility criteria for Bio Technology Engineering courses in India
(10+2) examination with biology, maths and chemistry.
For admission into IITs, It is mandatory to qualify in the Joint Entrance Examinations (J.E.E). The duration for the course is 4 years.
- --
Bio Technology Engineering Courses & Degrees
Diploma in Biotechnology Engineering
Bachelor of Engineering in Biotechnology
Bachelor of Technology in Biotechnology
Bachelor of Technology in Bioprocess Technology
Bachelor of Technology in Biotechnology and Biochemical Engineering
Master of Technology in Biotechnology
Master of Engineering in Biotechnology
Bio Technology Engineering colleges/Universities
Top Institutes offering Bio Technology Engineering course are:
IITs
Aarupadai Veedu Institute of Technology (AVIT), Chennai, Tamil Nadu,
Acharya Nagarjuna University (ANU), Guntur, Guntur, Andhra Pradesh,
Alagappa University, Karaikudi, Karaikudi, Tamil Nadu,
Bio Technology Engineering salary
Bio Technology Engineering salary in India
Average Salary of an Bio Technology Engineering in India is between per annum
Similar Courses
SchoolMyKids Counsellor
About The Author:
Please Note:The list of courses and that of Institutes/Universities is in no way exhaustive. The Information about the course is based on information compiled by Central Board of Secondary Education India, We have published this information only to increase the awareness about the course.
Follow SchoolMyKids on Facebook
---