The elephant is one elegant creature. It is huge and roams in the jungle. Even ferocious animals like lion and tigers are scared of elephants because of their gigantic appearance. Elephants are herbivores. They eat plants and green grass. Their strength is enormous.
So today let's make a creative elephant heart paper craft using basic art and craft supplies at home. We would make a beautiful elephant heart craft and use it as a puppet and narrate interesting animal stories.
Materials Required to Make Heart Elephant Paper Craft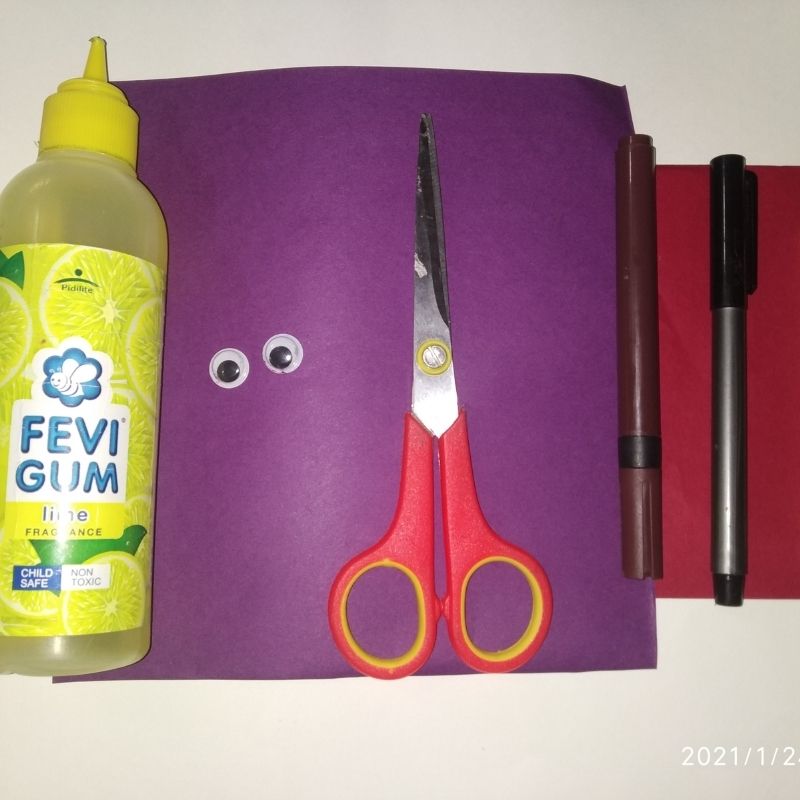 Purple paper
Red paper
Ice cream stick
Googly eyes
Sketch pens
Scissors
Glue
How to Make Heart Elephant Paper Craft Step by Step
We need a purple paper first for the face and the ears of the elephant.
Let's start with the face first. We need a circle of around 6cms for the face
Draw it and cut along the outline.
Next, we need two ears for the elephant.
Ears would be in heart shape.
Draw two heart shape of around 9cms.
Next, take a red sheet of paper and draw two hearts of around 6cms for the in the new ear.
Stick these ears one over the other, the inner over the outer.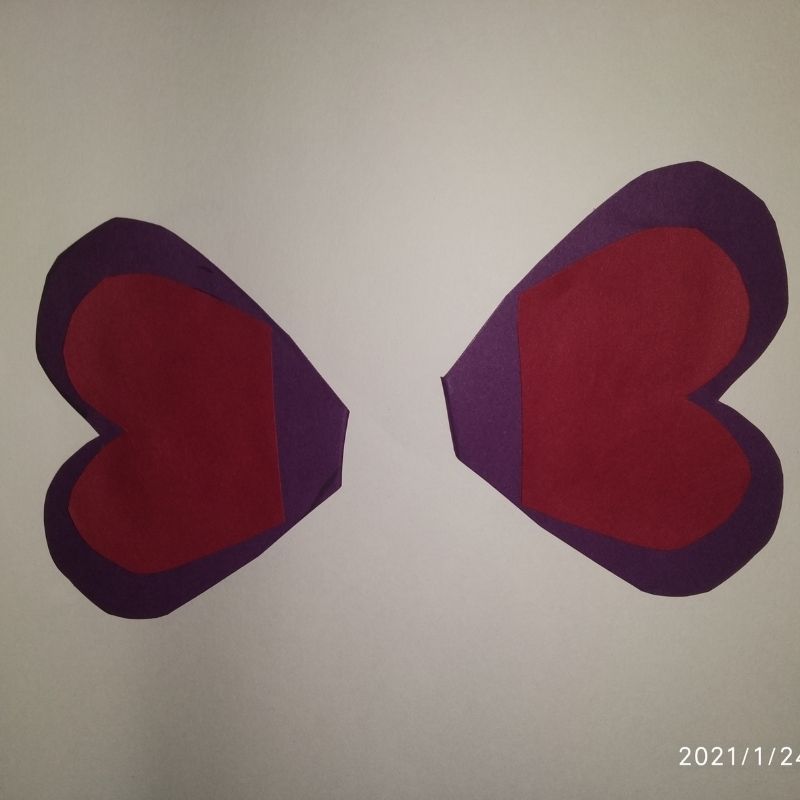 Now stick the ears on both sides of the face.
The apex of the heart should rest inside behind the face.
Next, take a strip of purple paper 10cm by 1cm and fold it in accordion fashion.
Stick this strip in the centre of the face. This would serve as the elephant's trunk.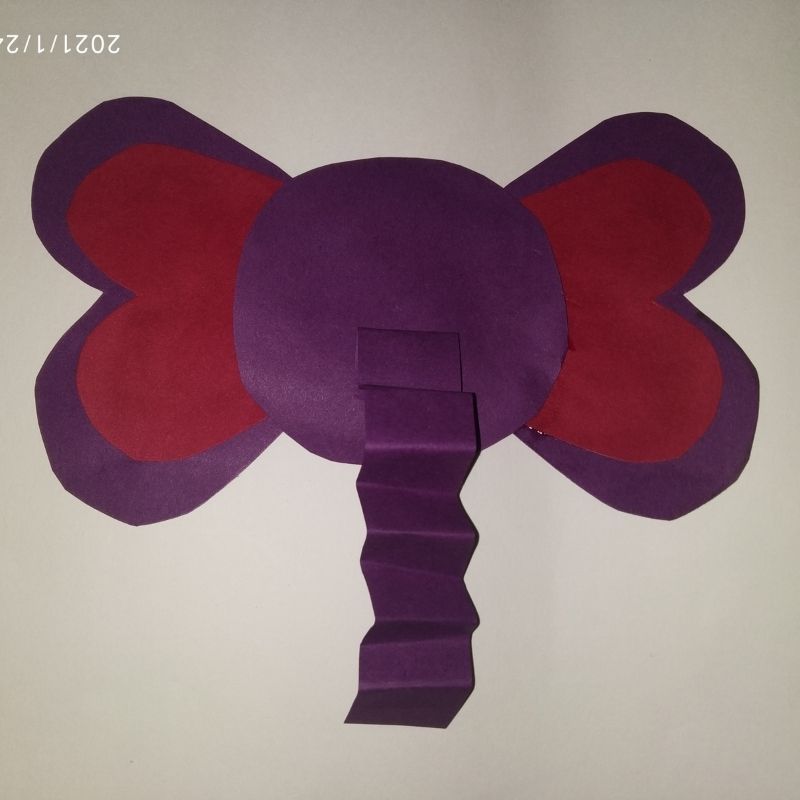 Finally, stick the googly eyes on the face.
Now arrange all this on a popsicle stick.
Your beautiful elephant heart papercraft is now ready!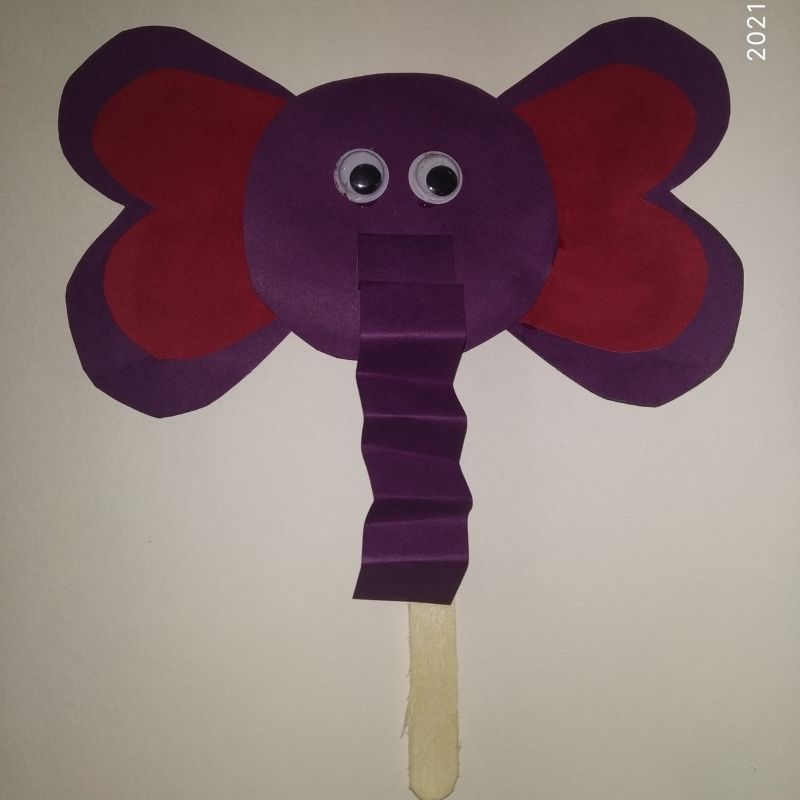 Try for yourself!