Hello kids! An owl moves its head 360°! Astonished? Indeed it's a fact. It stays awake all night and sleeps during the day! Sharp vision and alert nature make it unique nocturnal bird. So today let's make an owl craft! Yes, just a few colourful papers and we are ready to make owl craft!
Follow the instructions to know how to make owl with toilet paper roll.
Materials Required to Make Toilet Paper Roll Owl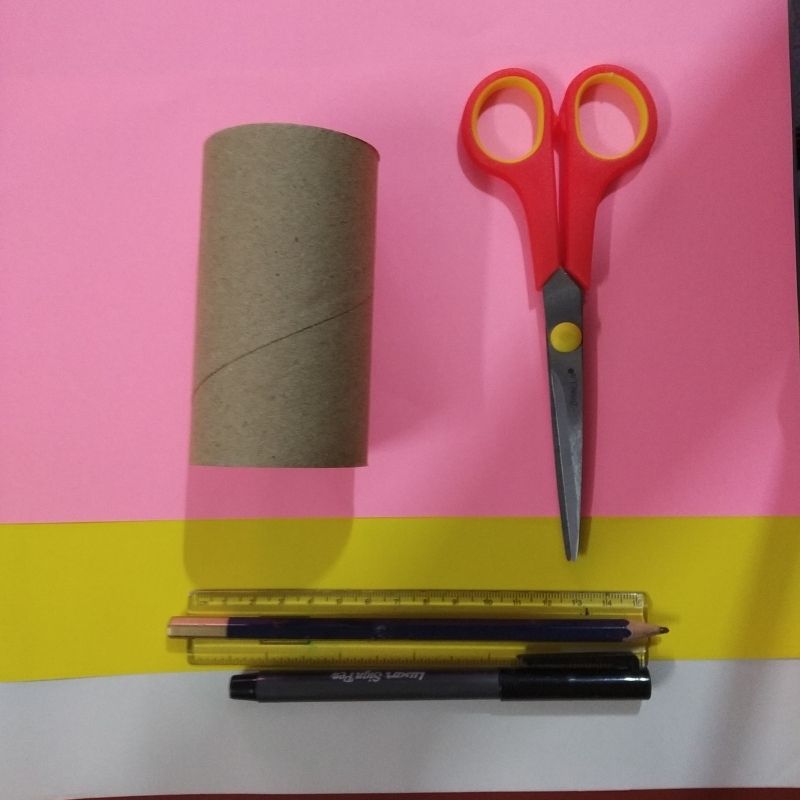 Yellow paper
Orange paper
White paper
Pink paper
Brown paper
Toilet paper roll
Pencil
Scissors
Glue
How to Make Owl with Toilet Paper Roll Step by step
Take a toilet paper roll and press it to flatten.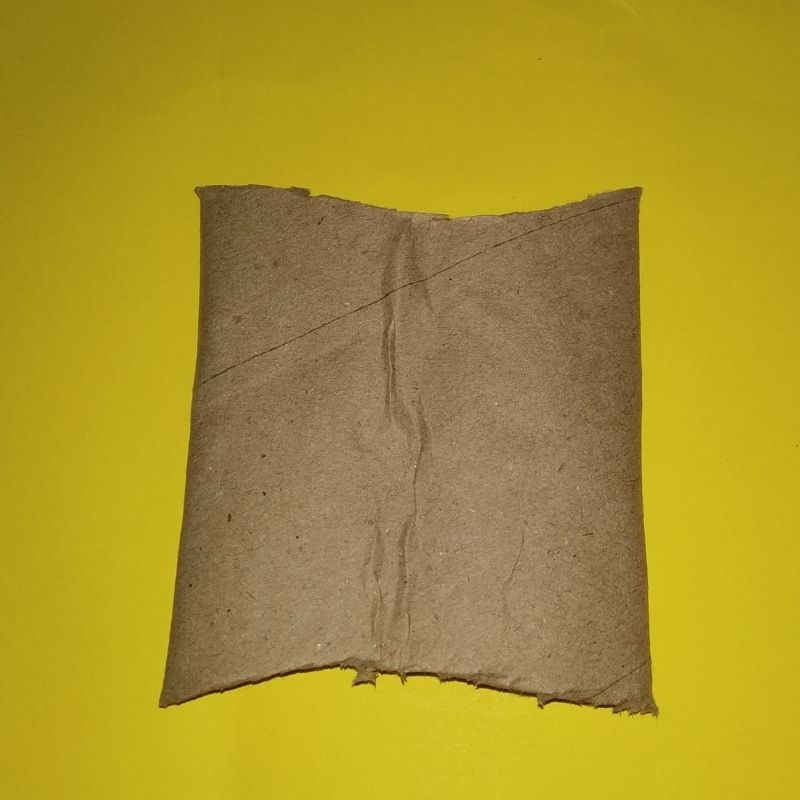 Next cut the top and the bottom ends in a U shape to resemble the head and body of the owl.
Next, stick a pink coloured paper to this toilet paper roll and keep aside.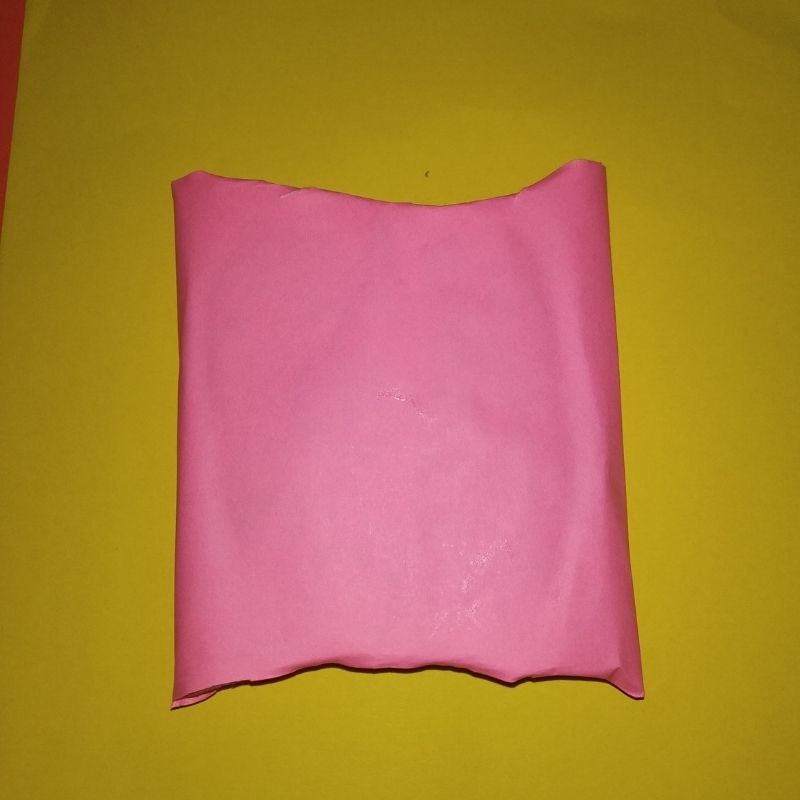 Next cut two small circles using a white paper sheet of around 2 cm diameters. Again, cut two small circles of 1cm diameter using white paper.
Now take a pink sheet of paper and cut two small circles of 1.5cm diameter.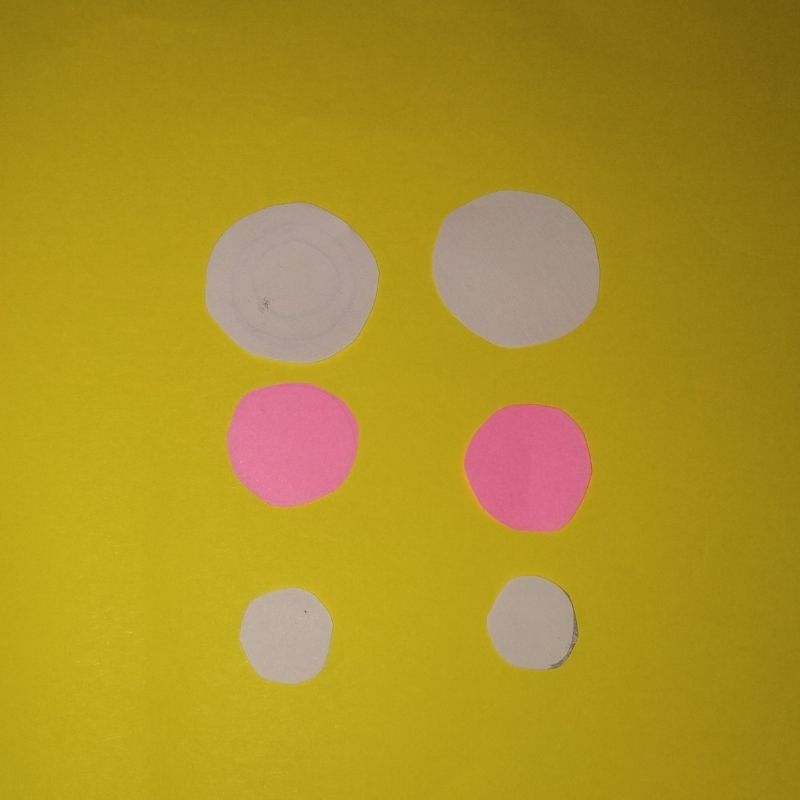 These are the components of the owl's eye.
Add details to the smallest white circle using black sketch pen.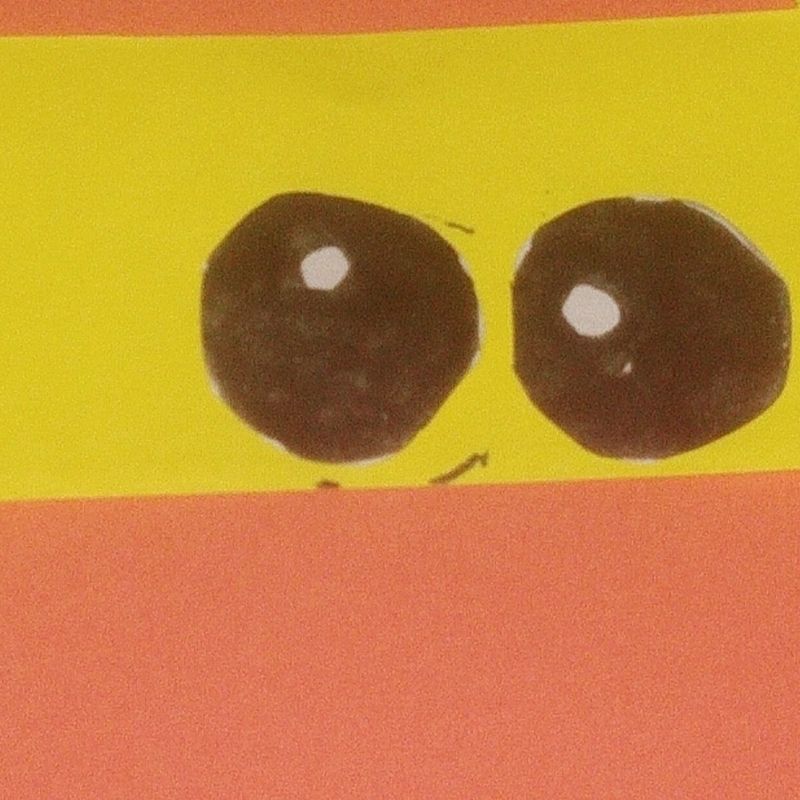 Now stick the elements of the eye starting with the biggest white circle, followed by pink and lastly black coloured circles.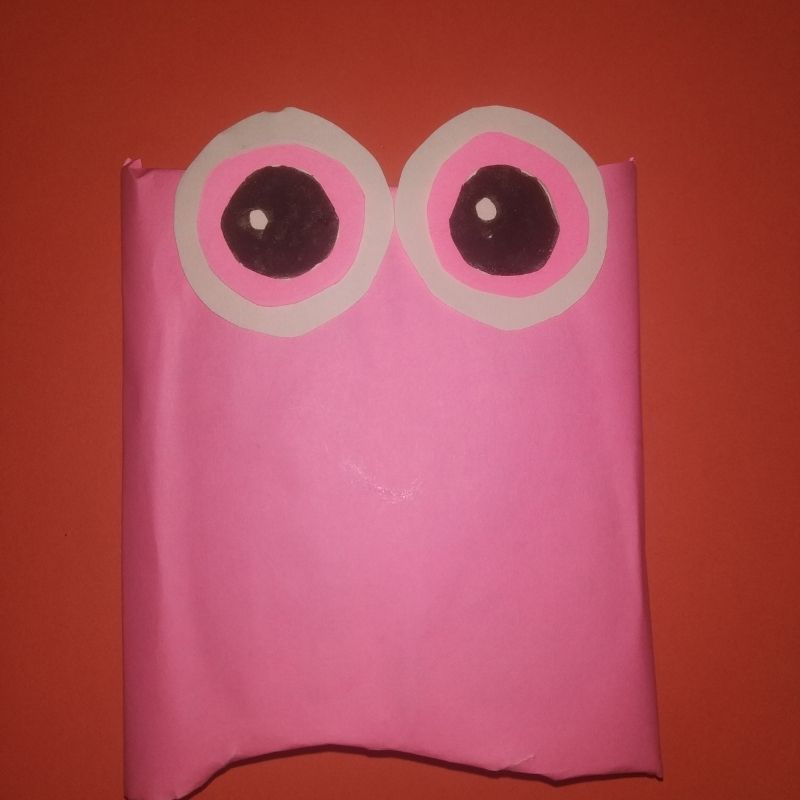 Now, use a yellow paper sheet to draw and cut the feathers of the owl.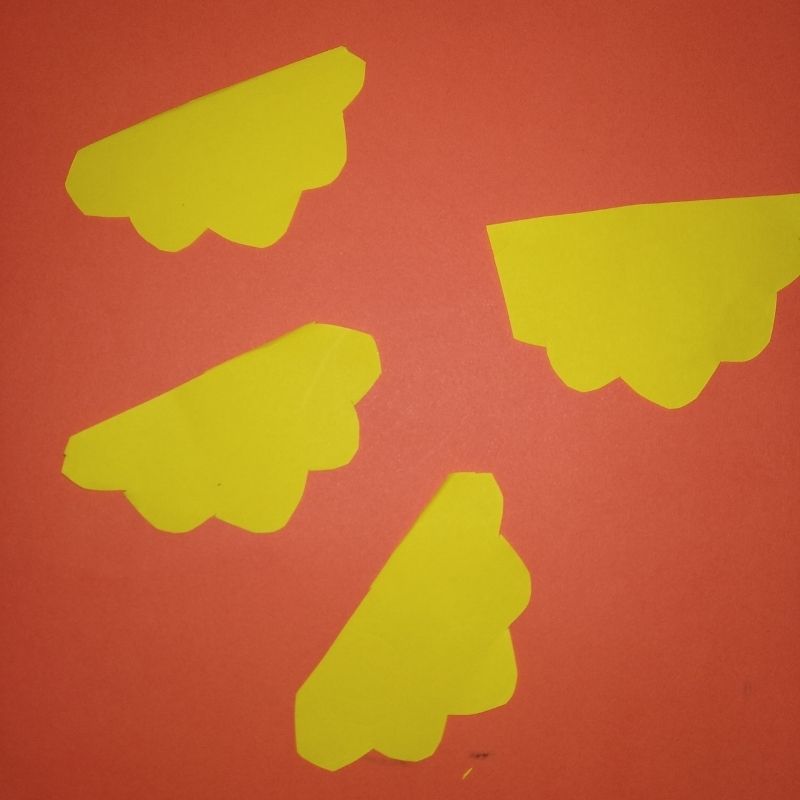 Cut the feathers in a cloud pattern around 4 in number.
Stick the feathers beneath the eyes one below the other.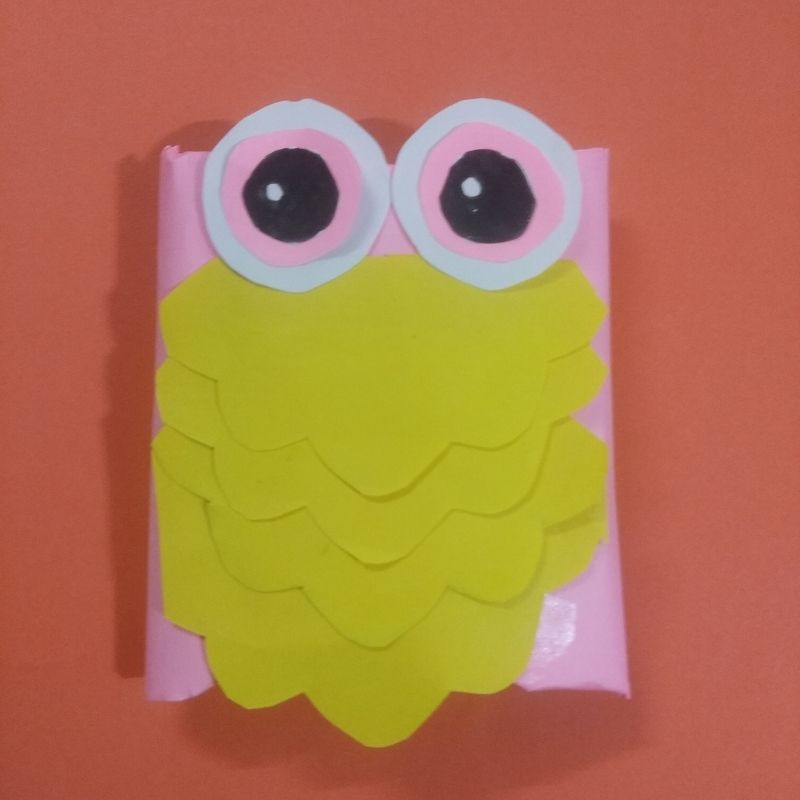 Next, take a brown sheet and draw two wings of the owl.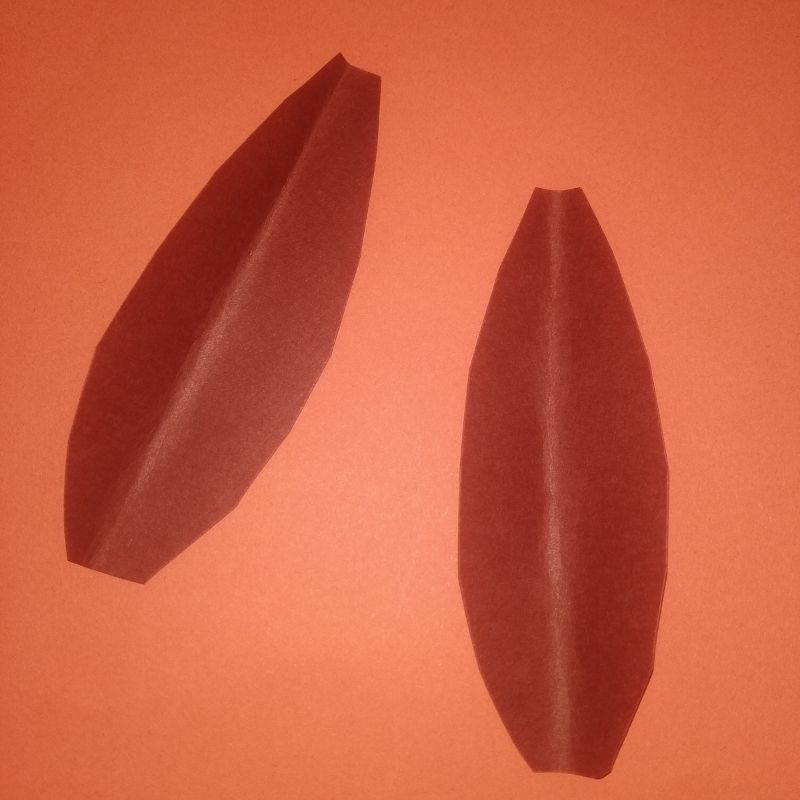 Fold it into half and stick it along the sides of the owl's body.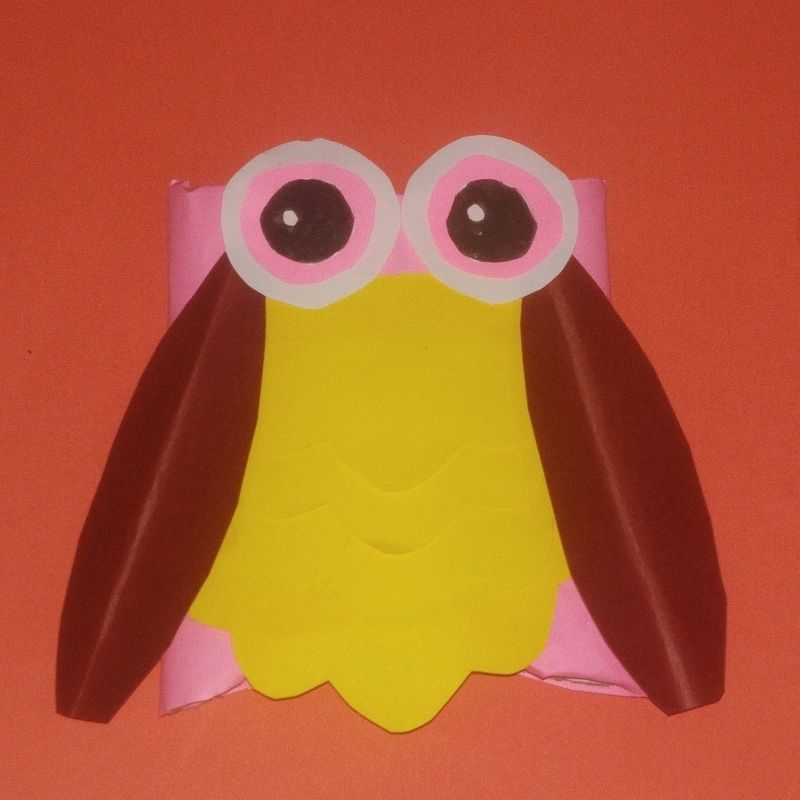 Finally, take an orange sheet; draw and cut the beak and the feet of the owl.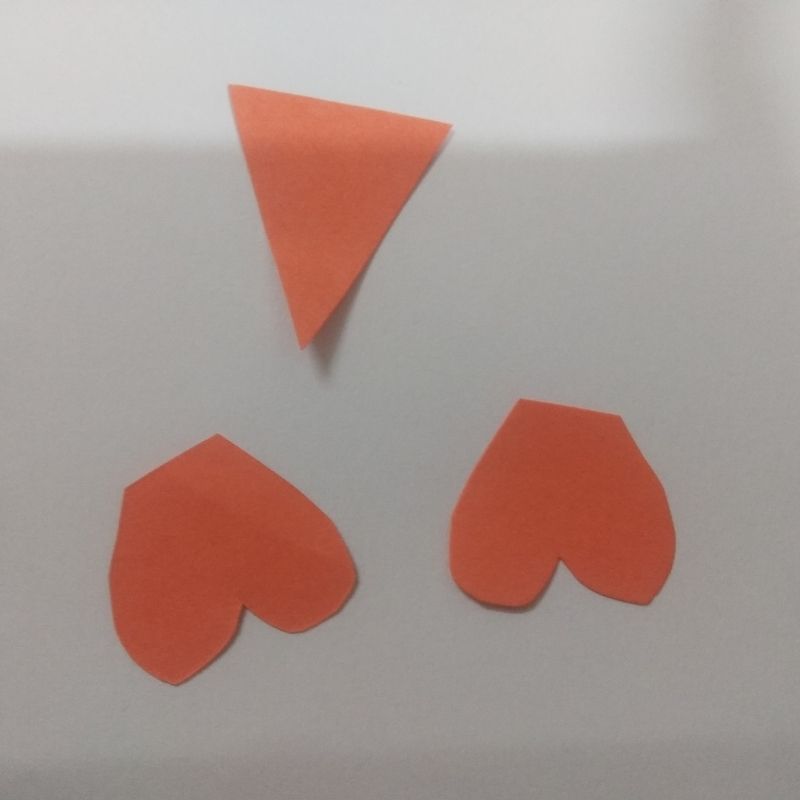 Stick the beak and the feet using glue.
That's it, kids! Your toilet paper roll owl craft is ready!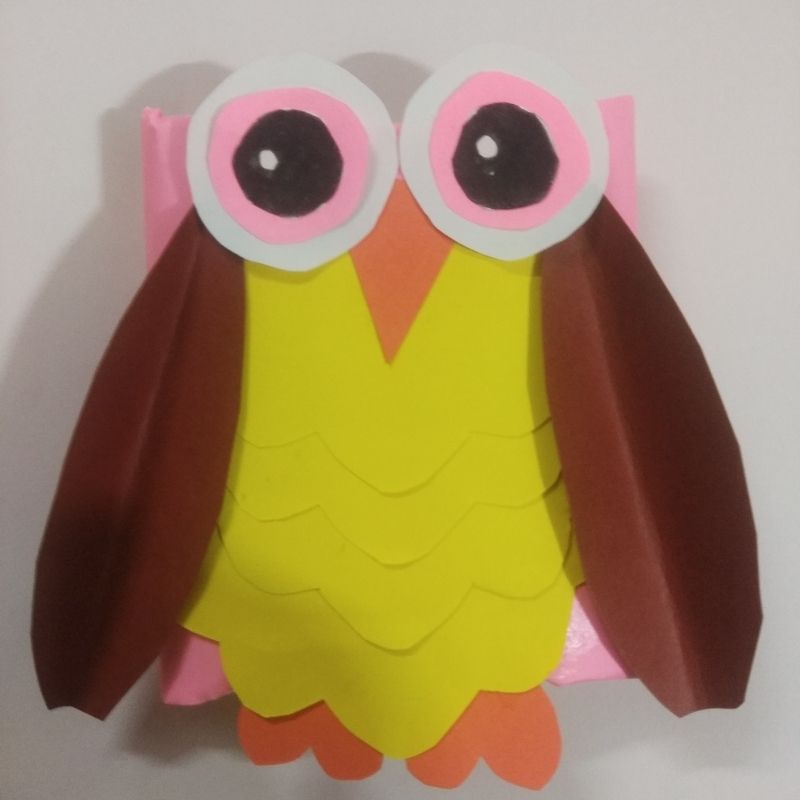 Try for yourself!