Ho ho ho! We love dear Santa who gifts us beautiful surprises!  So let's celebrate Christmas with our beautiful creations! We can make our very own Santa Claus décor using paper. Let's make a beautiful Santa wall hanging using popsicle sticks along with basic art and craft supplies.
Follow the instructions to make popsicle stick santa.
Materials Required to Make Popsicle Stick Santa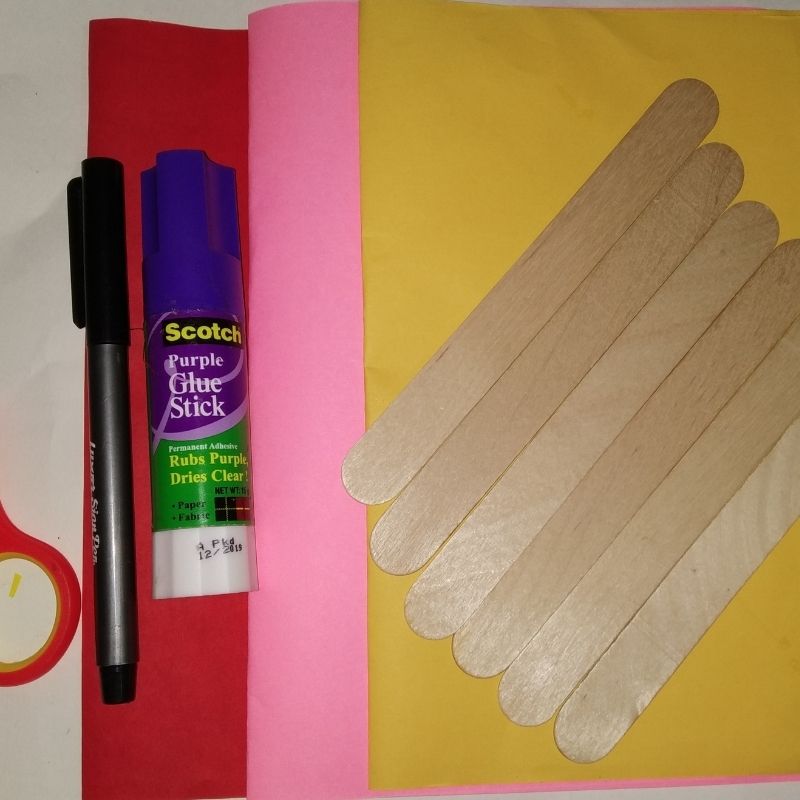 Red paper
Pink or light orange paper
White paper
Popsicle sticks
Sketch pens
Pencil
Scissors
Glue
How to Make Popsicle Stick Santa Step by Step
Take a pink sheet of paper.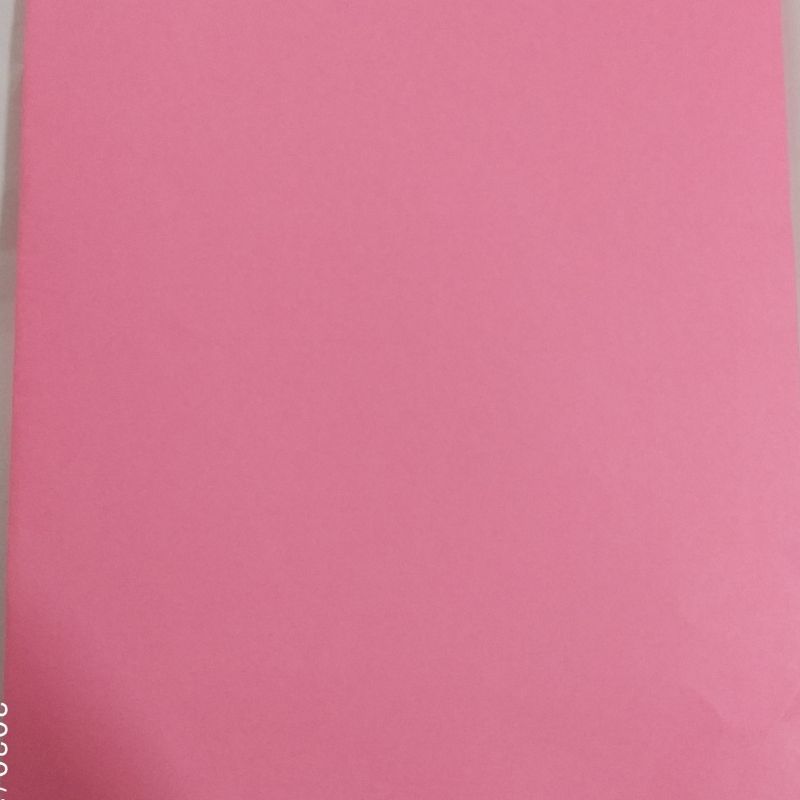 Size should be half of A4
Now hold it vertically and arrange the popsicle sticks on it in a vertical fashion in a descending step pattern. Do this from left to right. Make sure you have one stick in the centre and two on each side.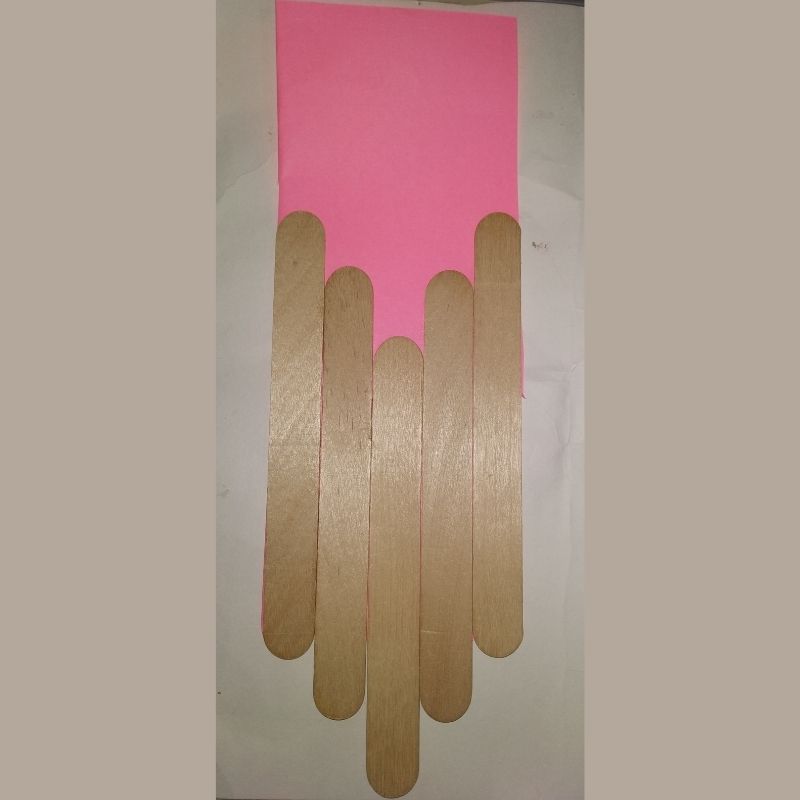 Once done cut the extra portion of paper on the sides.
Next, stick a popsicle stick horizontally above the vertical sticks.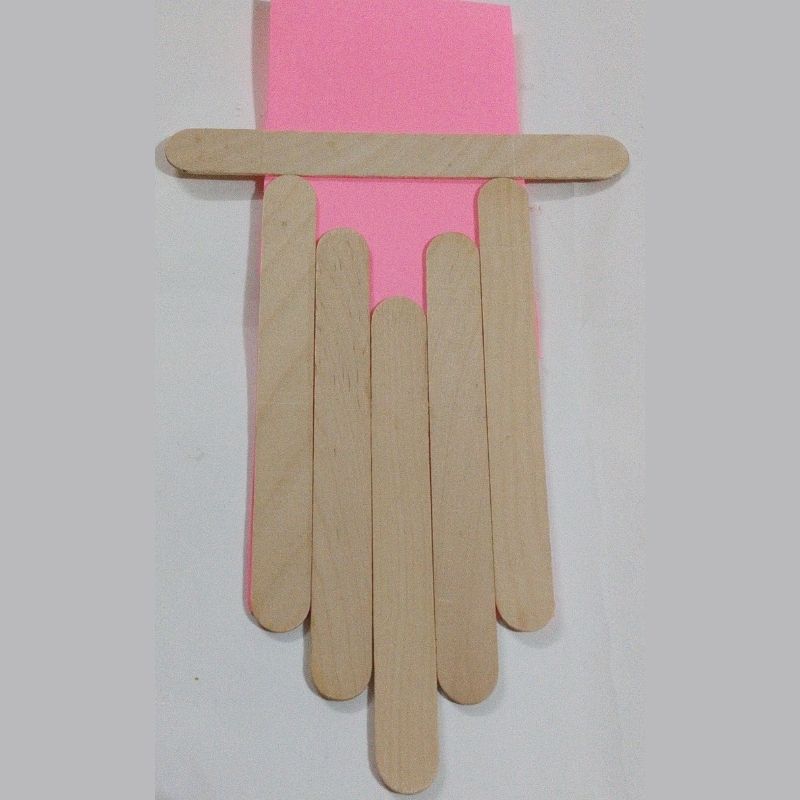 Cut the extra portion of pink paper and keep this framework ready.
Next, draw the eyes of Santa Claus using a black sketch pen on the pink portion, in between the horizontal and vertical sticks.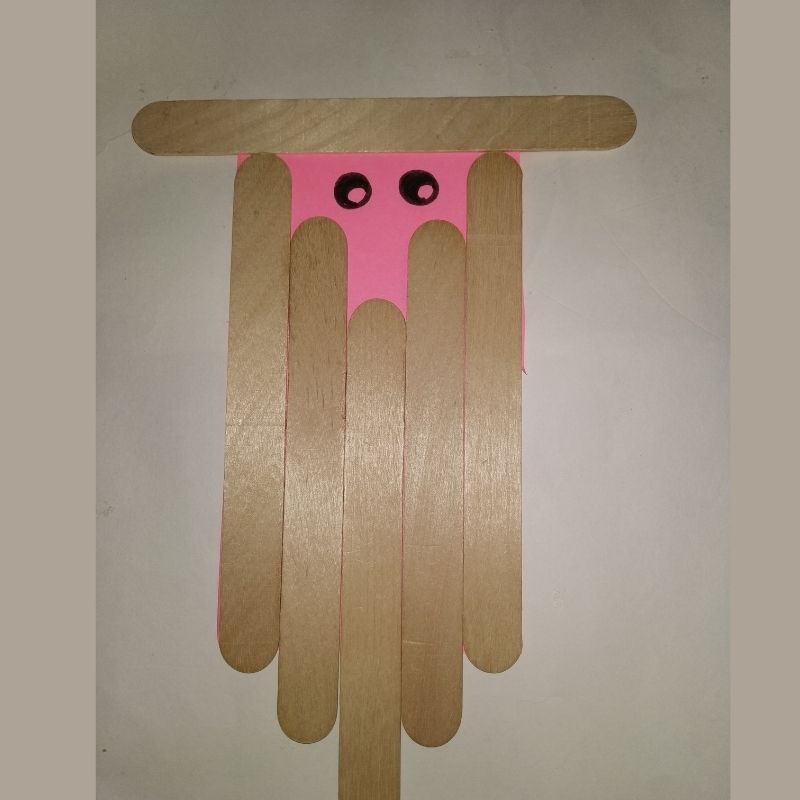 Now, take a red sheet of paper and cut the cap and circular nose of the Santa.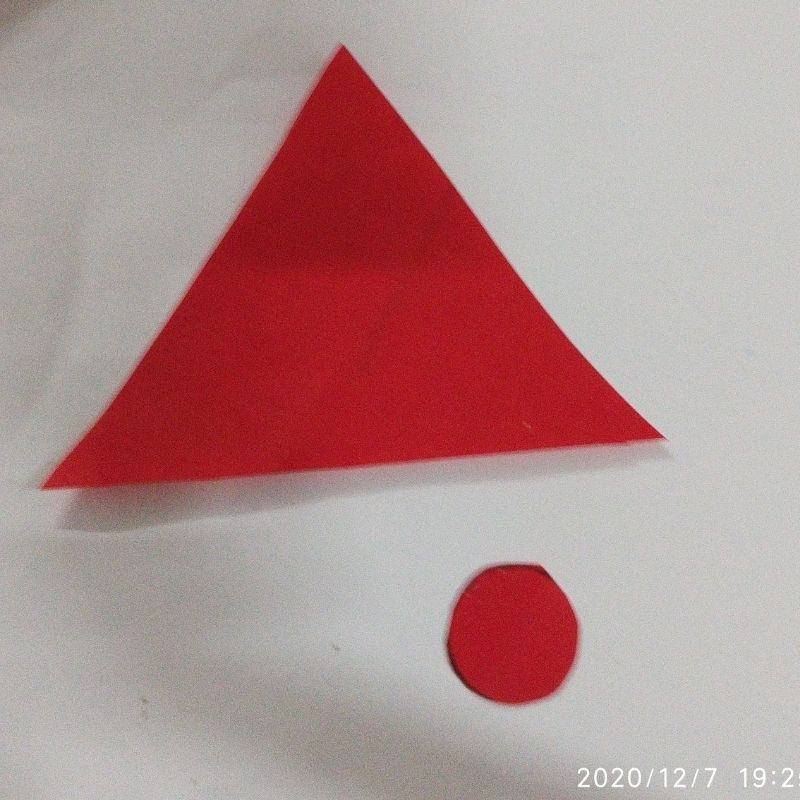 Next, stick the cap above the horizontal stick and nose in the centre of the popsicle sticks arranged vertically.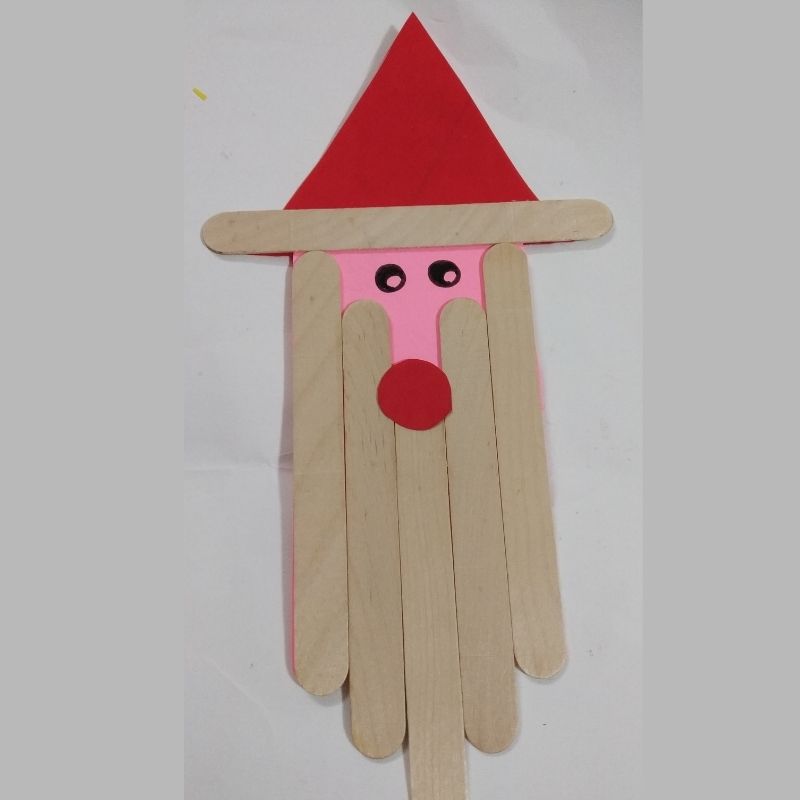 Once done, cut the pom-pom ball for the cap using a white sheet and a star broach using a yellow sheet of paper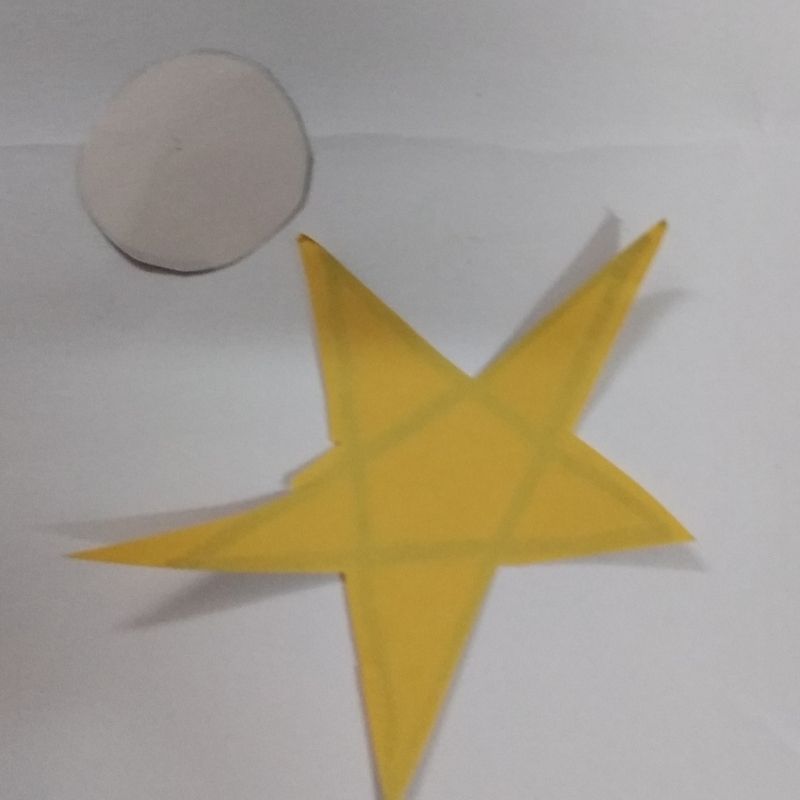 Stick these on the framework.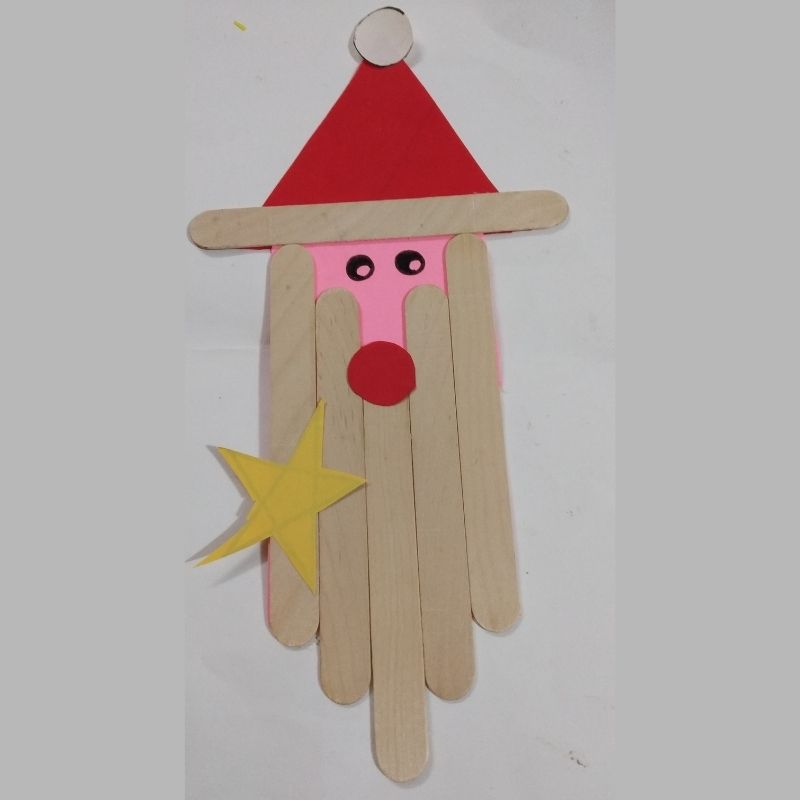 Next, take a white sheet of paper and cut the moustache of the Santa Claus and stick it beneath the nose.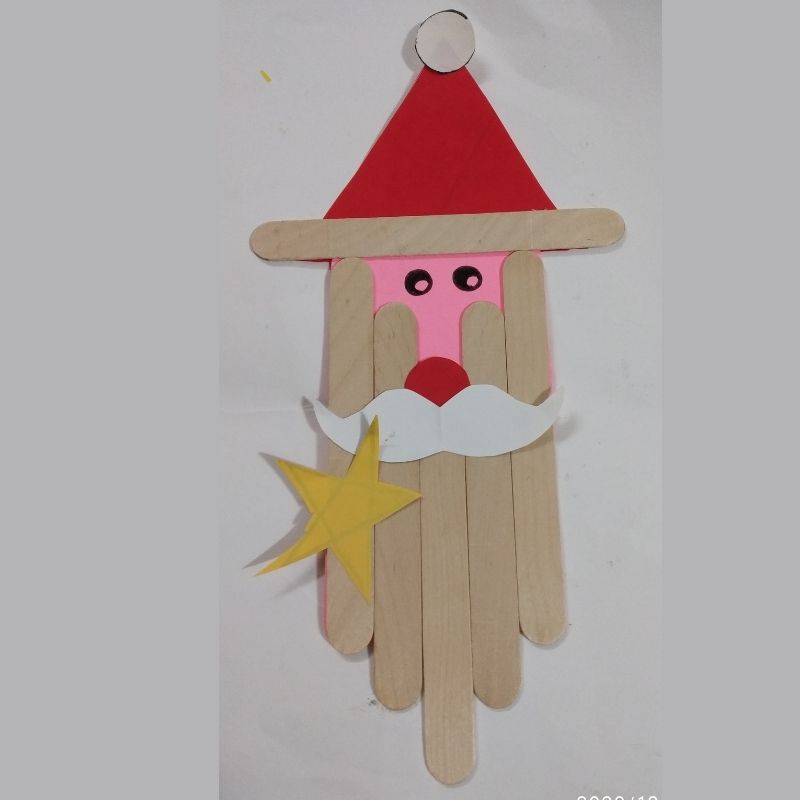 Add details to the broach using a black sketch pen.
That's it, kids! Your beautiful popsicle stick Santa craft is now ready!