Hello kids! Do you love to have a bit of Gingerman cookie? Who doesn't? So let's make one ginger man popup card today and explore our creativity.
Let's follow these steps to know more
Materials Required to Make Pop up Gingerbread Man Card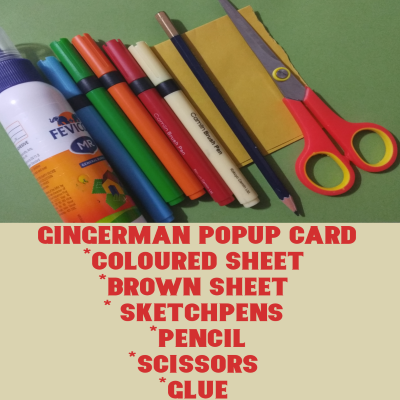 Coloured paper sheet
Brown paper sheet
Colourful papers 3-4
Sketch pens
Scissors
Glue
How to make 3d Gingerbread men card – Step by Step instructions
1. Take the brown sheet and draw a Gingerman on it. Now draw two more Gingerman using the same template. This way you would have 3 Gingerman. Now cut these and keep aside.
2. You can colour these using sketch pens or make your own designs on it using colourful papers.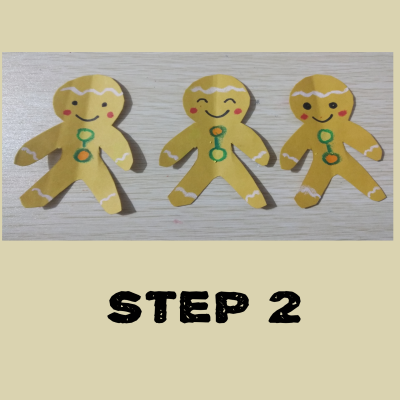 3. Fold all three Gingerman into half.
4. Now take the coloured sheet and fold it into half.
5. Now stick the first Gingerman starting from the right side. Stick only half portion flat on the coloured paper.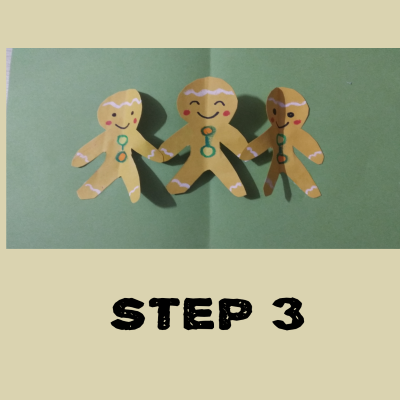 6. Now stick the other half of the first Gingerman to the second Gingerman.
7. Do not stick the second Gingerman onto the sheet. Leave it free-floating.
8. Stick the first half of the third Gingerman on to the second Gingerman and later stick the other half of the third Gingerman flat on to the coloured sheet.
9. You have your Gingerbread man pop up card ready now.
10. You can even make candy sticks on white paper cut them and stick on the background.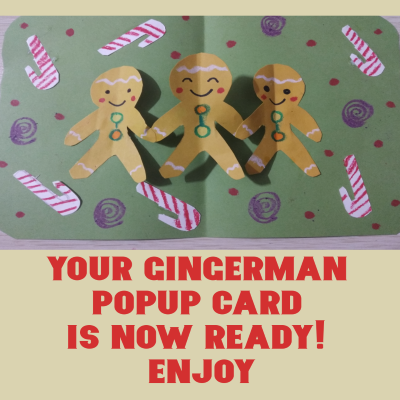 Enjoy kids!