Hello children, Little birdy knocking on the door? Amazed? Today you are going to learn a fun-filled craft which would surely catch the attention of your peers. Make your pencil come alive with amazing DIY Pencil Topper using your imagination and creativity. Let's learn how to make DIY pencil topper in fun way! Just a few pipe cleaners some bending and twisting and you are ready to go!
Let's know more about Pencil Topper Craft Ideas
Materials Required to make Pencil Topper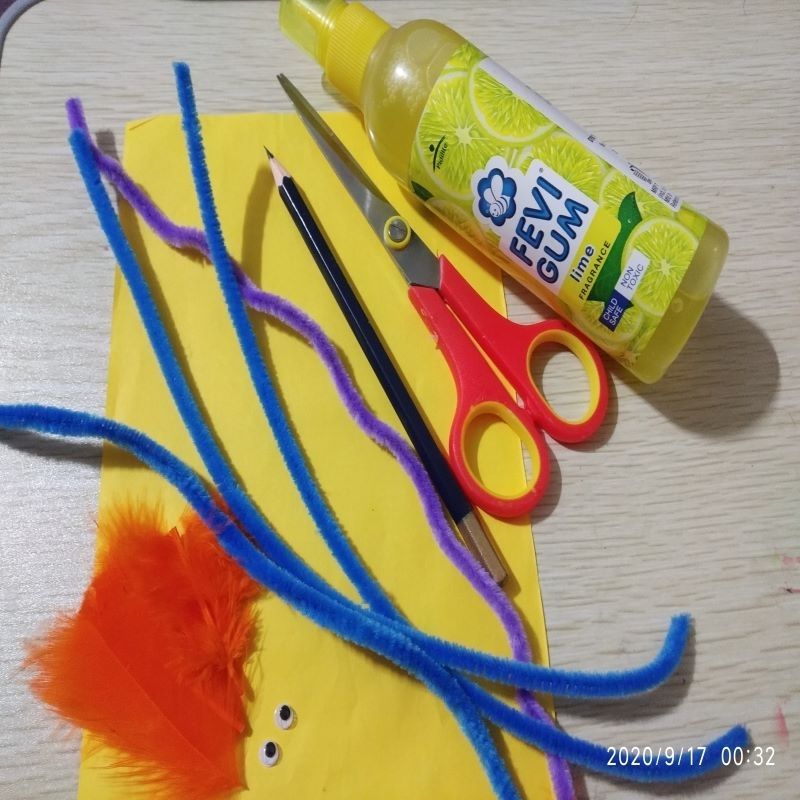 Blue pipe cleaners 3
Purple pipe cleaner 1
Orange pipe cleaner 1
Googly eyes 2 small sized
Orange feather 3 small pieces.
Pencil
Yellow paper
Scissors
Glue
How to make Pencil Topper
Take a pencil and start with its end first.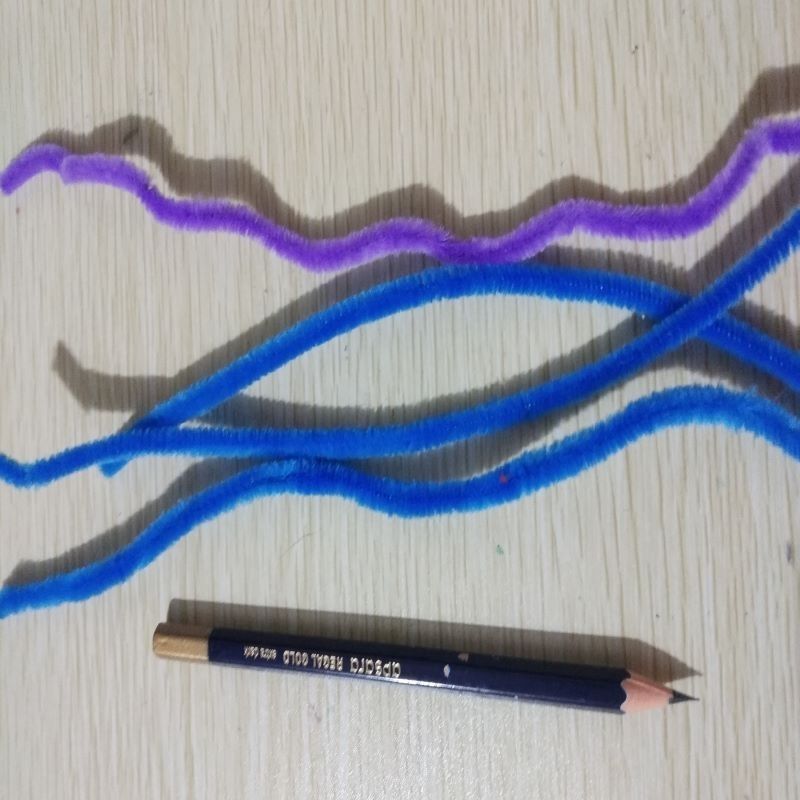 Coil around a purple pipe cleaner around the end of the pencil for about 4 cms length.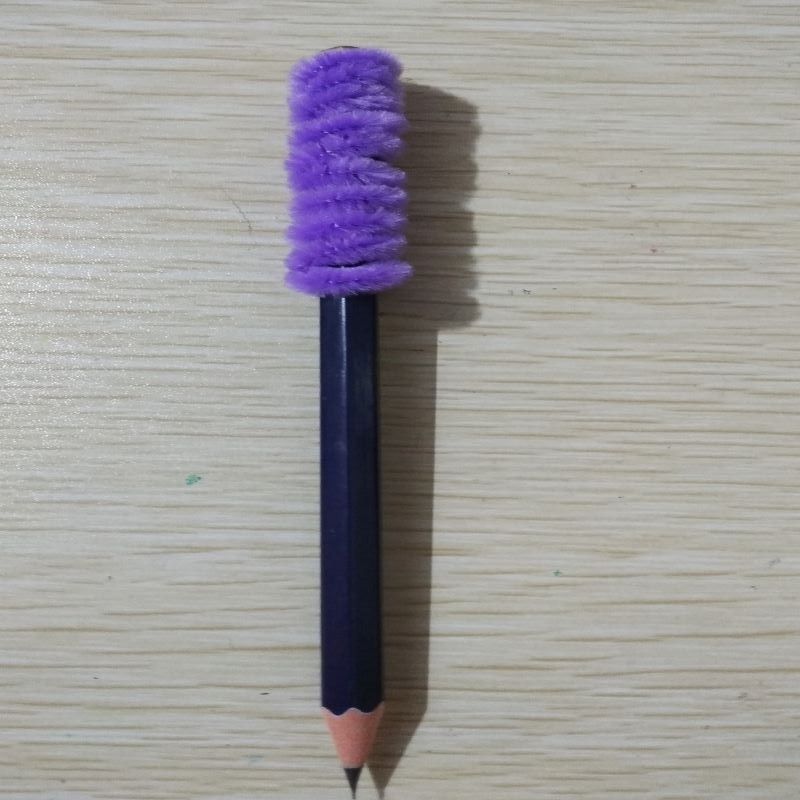 This purple pipe cleaner coil would serve as a framework for our birdy pencil topper. Do not stick this purple pipe cleaner on the pencil since it is the framework.
Once done, start coiling blue pipe cleaner over the purple pipe cleaner.
Make sure you coil it evenly so that a bulk of birds body is achieved with the help of blue pipe cleaner.
Coil around 2 to 3 blue pile cleaners evenly around the end of the pencil.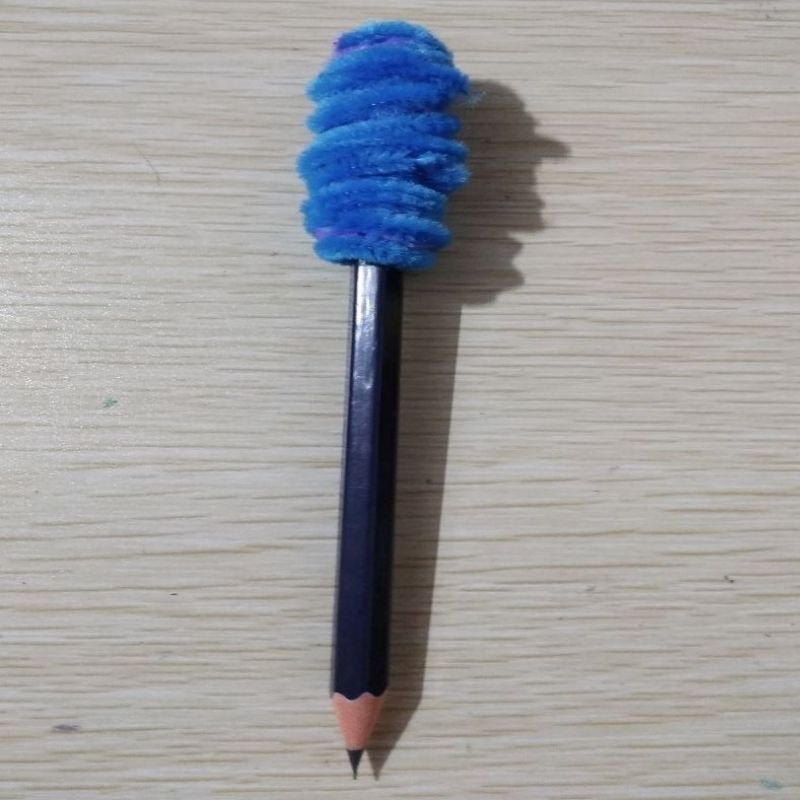 Now you would have a bulk of birds body visible over the pencil.
Make sure you stick the portions of the blue pipe cleaner carefully over the purple pipe cleaner to avoid entangling of the pipe cleaners to one another.
Next, stick the orange feather pieces over the top of the pipe cleaner framework. This would give the appearance of feathers of the little birdy.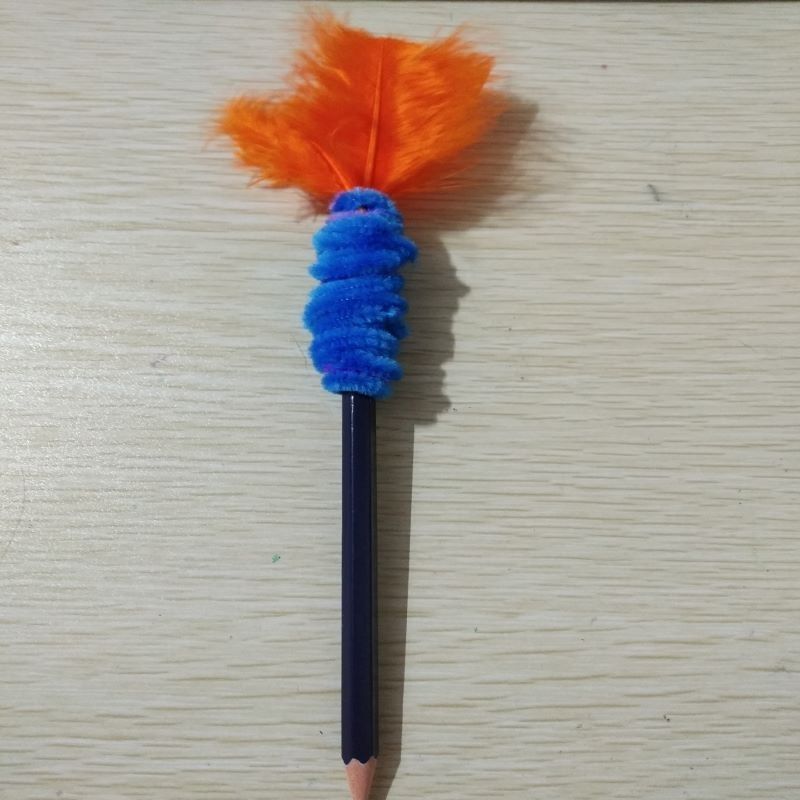 Once done, take an orange pipe cleaner and start coiling at the base of the blue pipe cleaner to make the neck of the bird.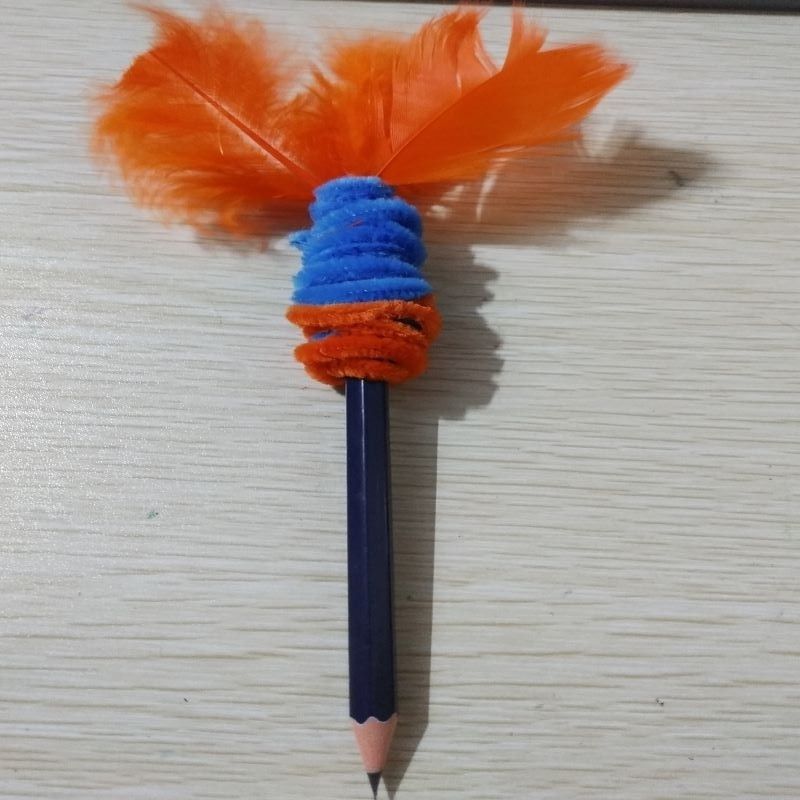 Do not increase the width of the neck.
Next, take a yellow sheet and cut a small triangle using the yellow sheet to make the nose of the bird. Take small sized googly eyes as well.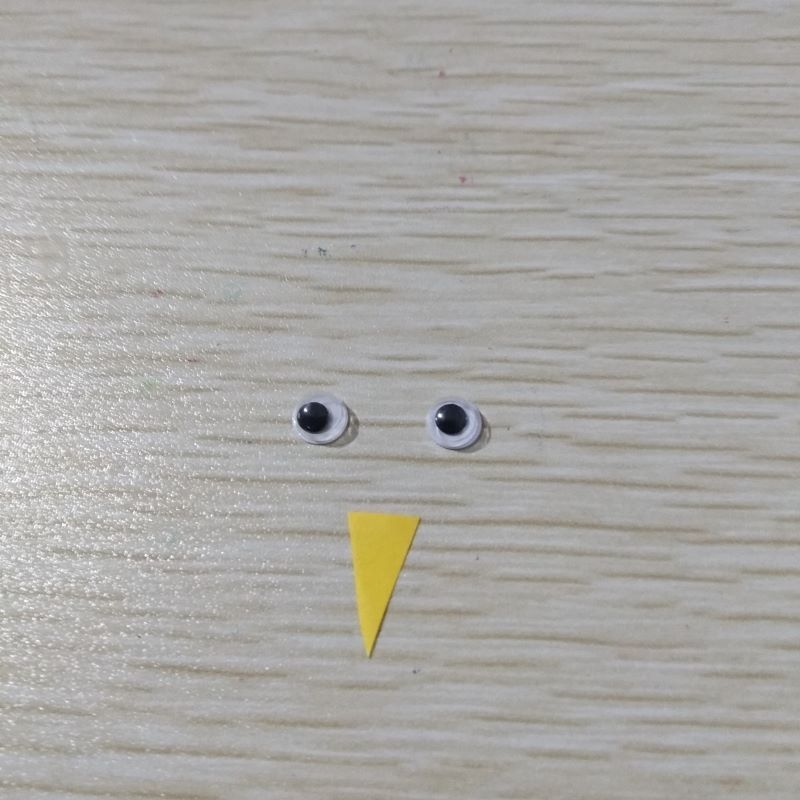 Stick the googly eyes and nose on the blue portion of the bird's body.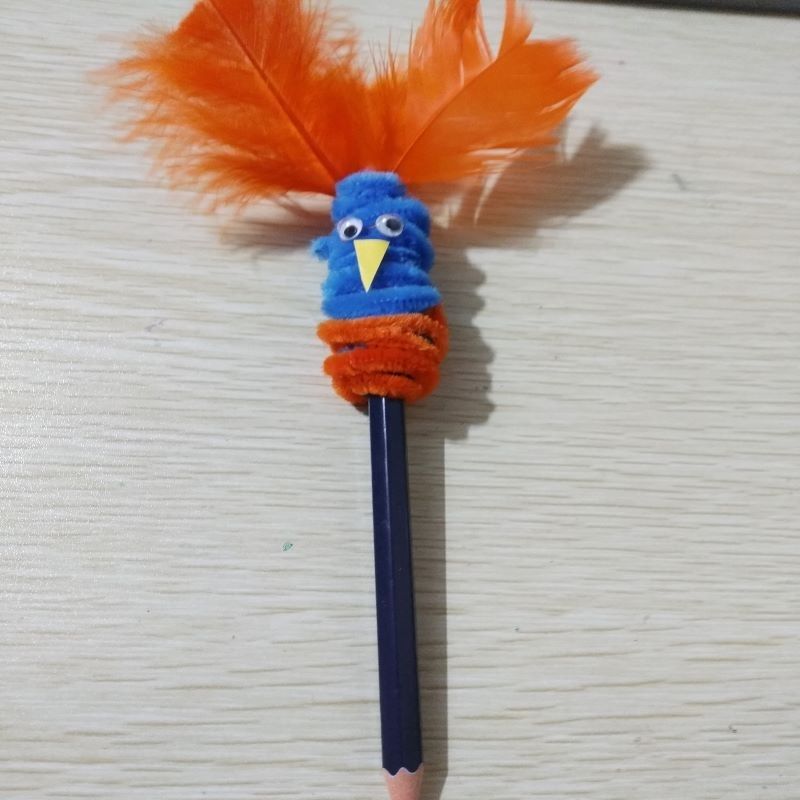 Once done, slowly take off the pencil topper from the pencil and tuck it again as and when you need it.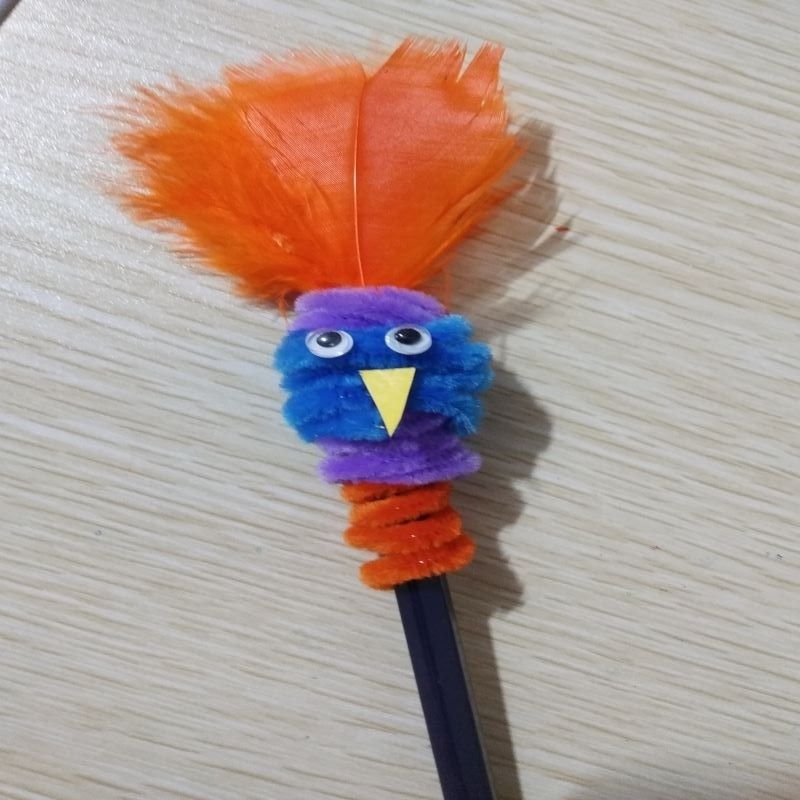 Make sure your pencil topper is light in weight so that it becomes easy to hold the pencil with the topper attached.
You can make many creative little birdies using your imagination.
Enjoy kids!