Dot painting for kids is a very fun activity and it requires very minimal items. Your kid can do this activity whenever boredom strikes. Through dot painting, kids can also make Mandala which is called Mandala dot painting.
Kids can dot wherever they like and is great for fine motor skills. This activity can be done by anyone because they can create it simple or more professional also.
How to make Dot Painting
Material Required for Dot Painting
Paint /sketch pens

( Kids can draw it using paint colour or sketch pens)

White sheet
Steps for

Making Dot Painting at Home

1.     Take a plain sheet of white paper and start making dots with a yellow and green sketch pen.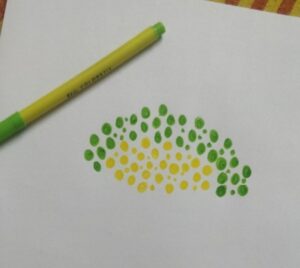 2.     Above green dots, draw dots using dark green sketch pen in the form of a tree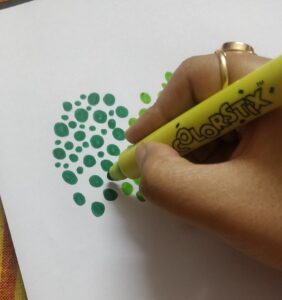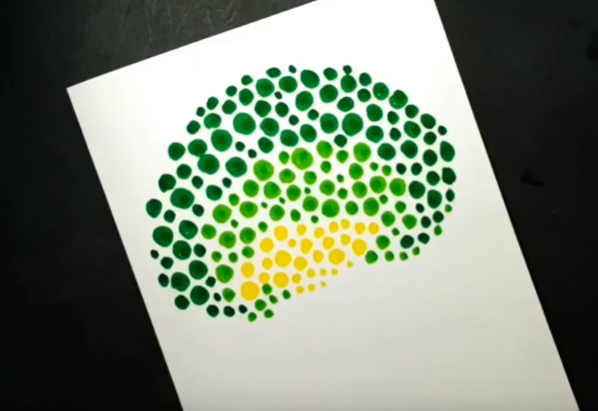 3.     Draw the branches of the tree with a black pen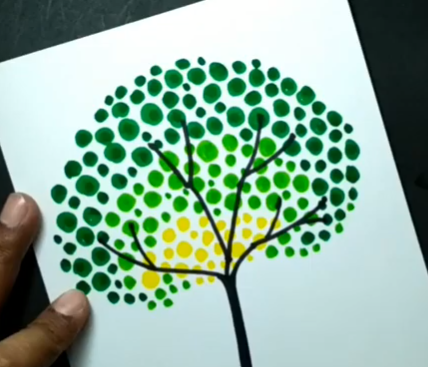 4.     The Dotted tree is ready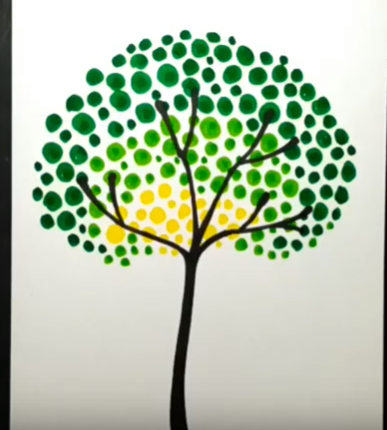 5.     The process can be done on canvas or other base materials like disposable plate etc.
6.     Kids can also experiment with different patterns and colours and enjoy making up their designs.