Kids hello there! All of you love doing art and craft at home! It's a big stress buster! Isn't it? Ya…
So today let's make an animal out of paper. Surprised? Paper and animal? Really can we make one animal out of paper? Yes, you can by following these easy steps…
Today we are going to make a beautiful pair of the fox using colourful papers…
Let's do it kids and make a beautiful origami fox
Materials Required to Make an Origami Fox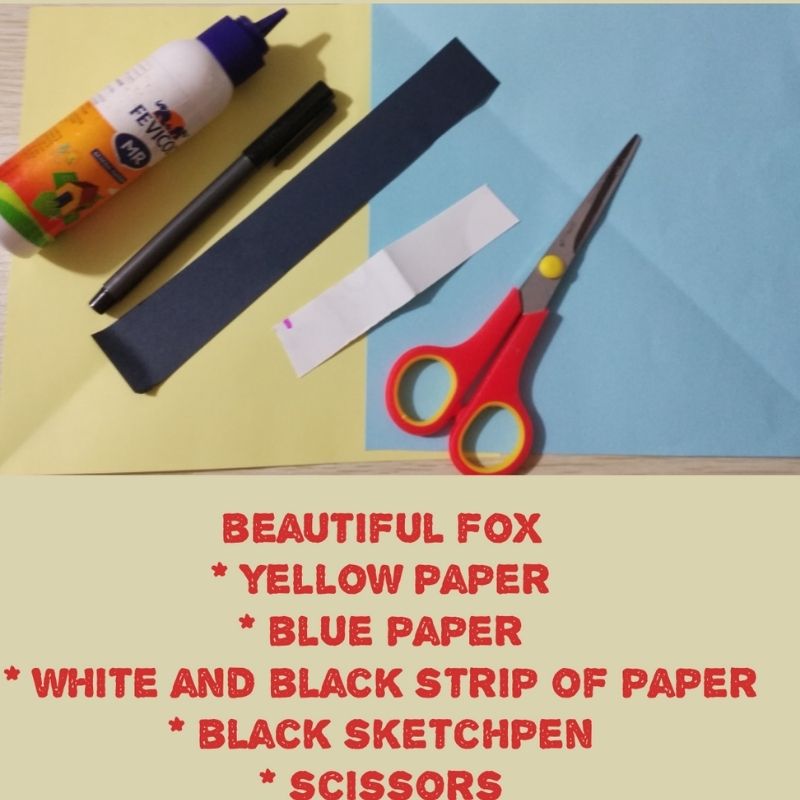 Yellow paper
Blue paper
White and black strips of paper
Black sketch pen
Scissors
Glue
How to make an Origami Fox Step by Step
Take a yellow and blue square sheet of paper. (20cm by 20cm)
Fold the paper into a triangle.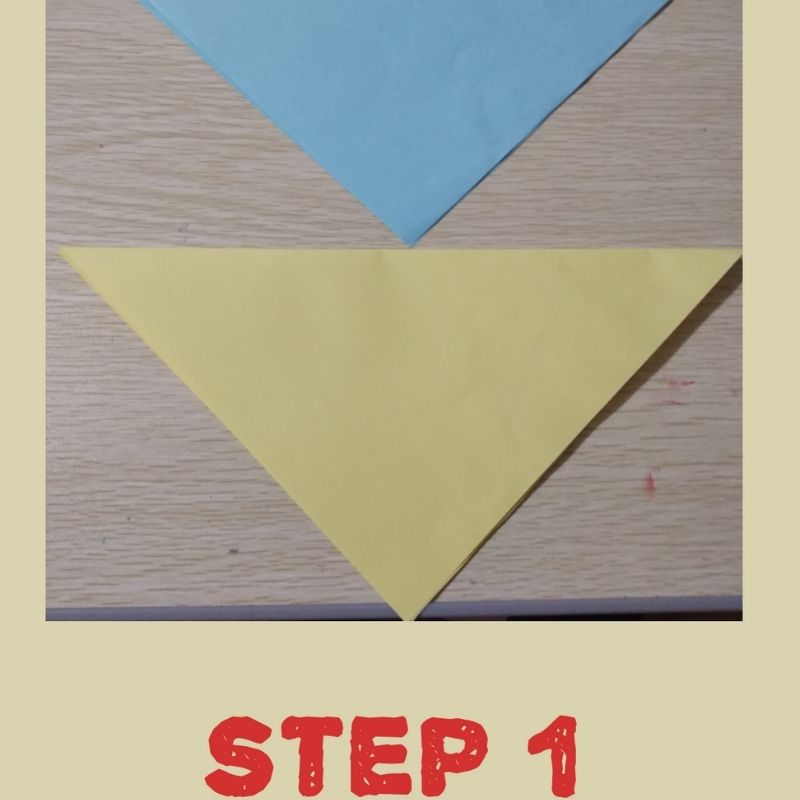 Fold both the coloured sheets blue and yellow into a triangle.
After this step, fold the triangle into half.
You have to do this with both the sheets.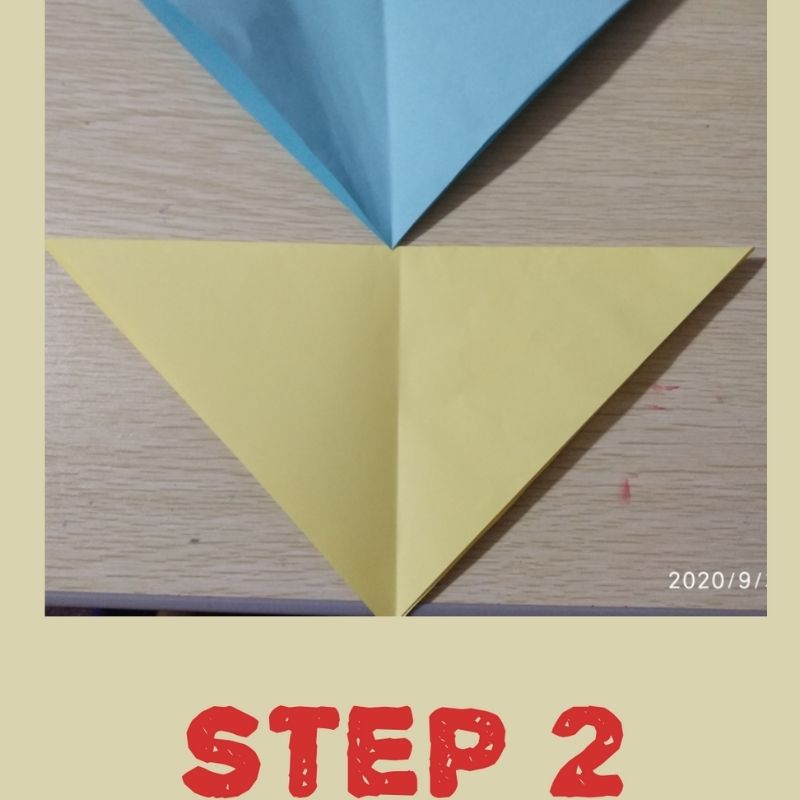 Once you open the folded triangle you will see a midline in between the triangle.
Follow all these steps for both the colours yellow and blue.
Now fold first half of the triangle up to the midline and stick it.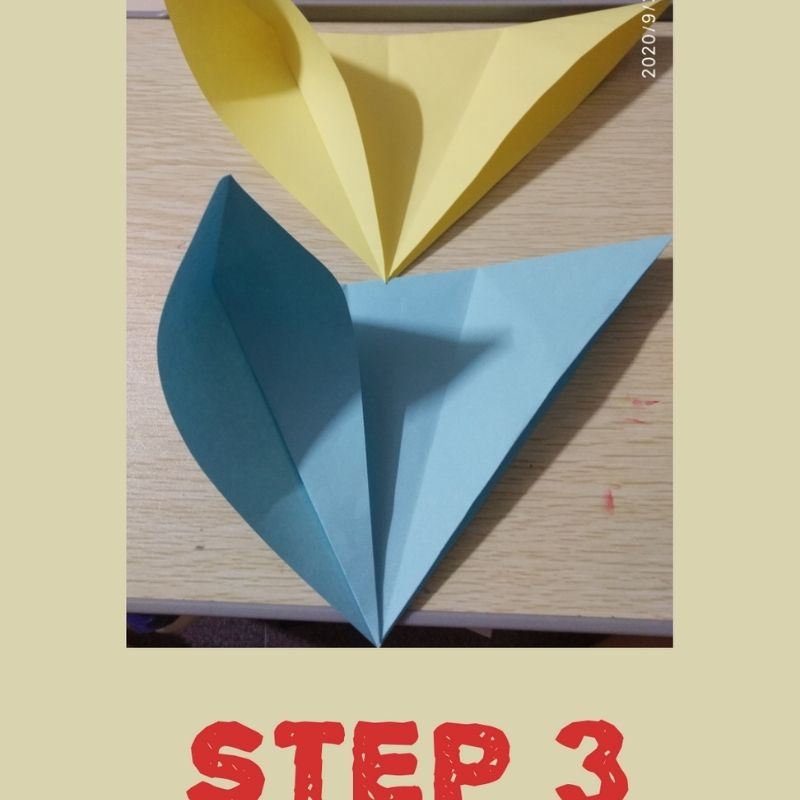 Similarly, fold the second half of the triangle till the midline and stick it.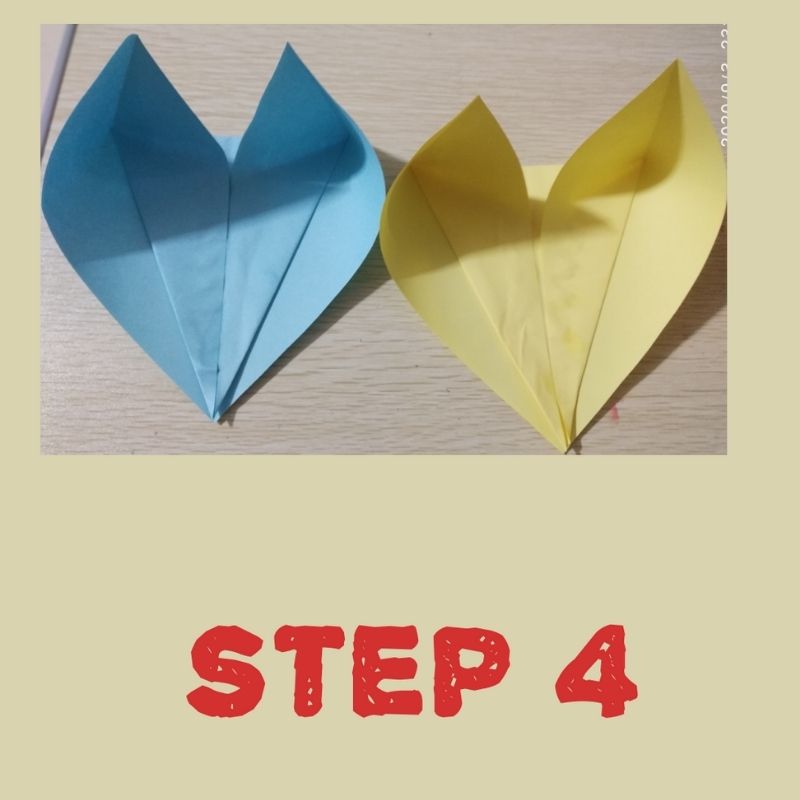 Once done you will have a nose on the face of the fox and two ears of the fox on the top.
Follow this step for both the coloured sheets.
Next, cut a small circle resembling a nose and two small circles in black for the eyes of the fox. Use two white circles bigger than the smaller two circles for the black pupils to stick in.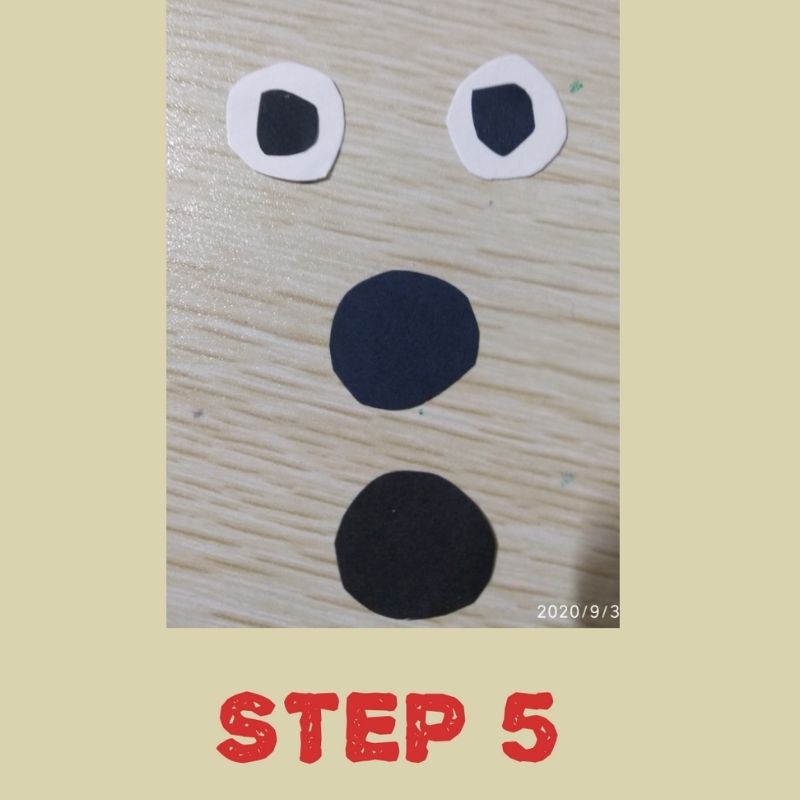 Stick the nose in the tip of the triangle on both the coloured sheets resembling the face of the fox.
Stick the eyes on the blue coloured fox face and draw eyes for the yellow fox using a black sketch pen.
Your beautiful paper fox pair is now ready kids.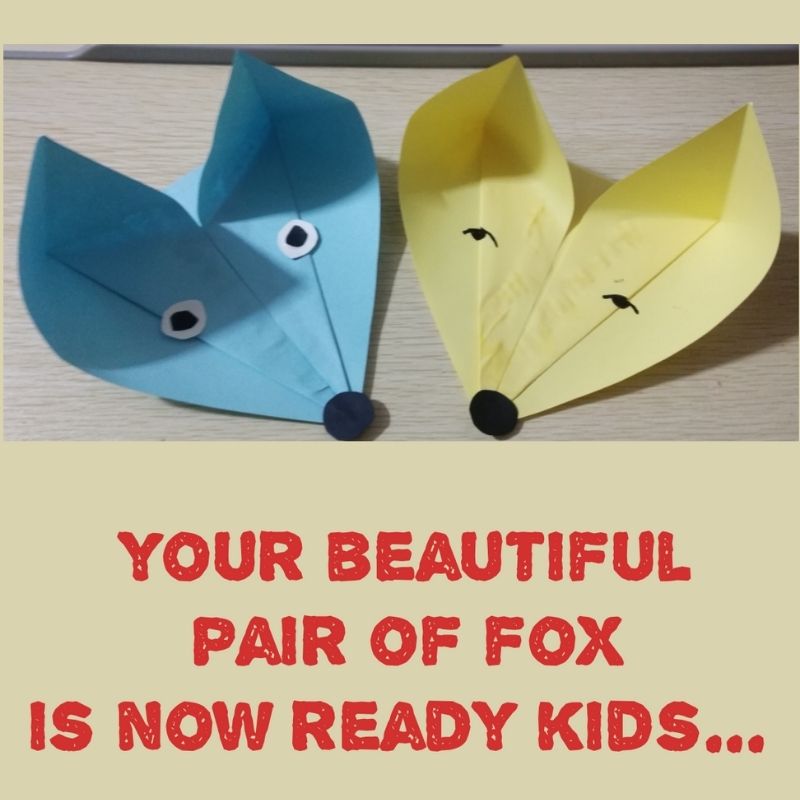 Furthermore, you can create and try your hand at making different animals like a cat, dog etc.