Hello kids! We are scared of ghosts! They look scary at times even funny. Halloween is the season when all are dressed up as ghosts or some other nocturnal and funny animals. We see ghosts in movies; they look black and white and people often scream or yell when they come across one. Let's take up the funny side of this and make a funny little ghost finger puppet using basic art and craft supplies at home.
Follow the instructions to make ghost paper finger puppet
Materials Required to Make Ghost Finger Puppet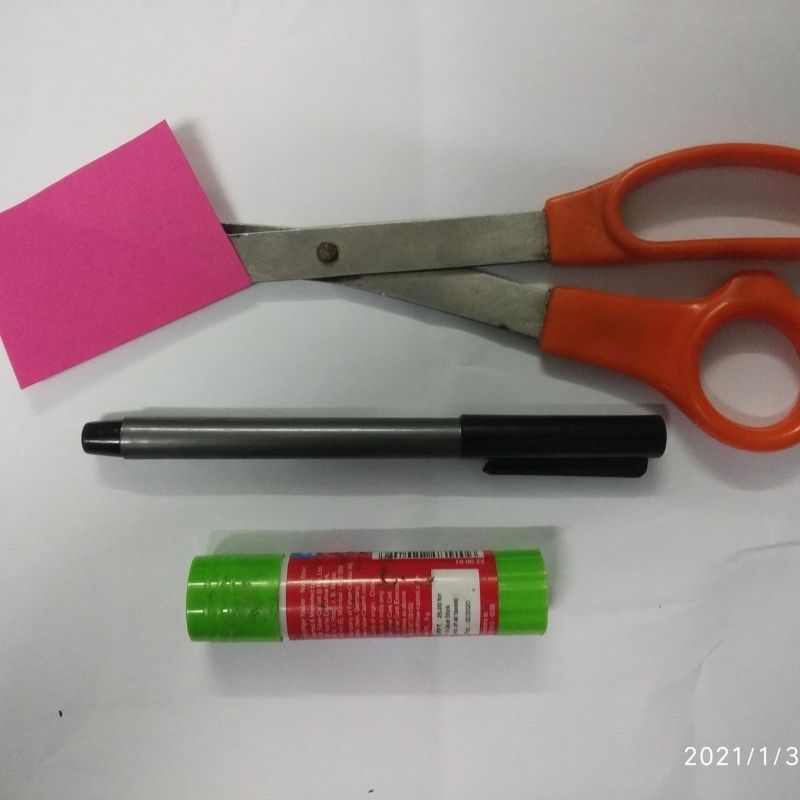 White paper
Red paper
Sketch pen
Glue
Pencil
Scissors
How to Make Ghost Finger Puppet Step by Step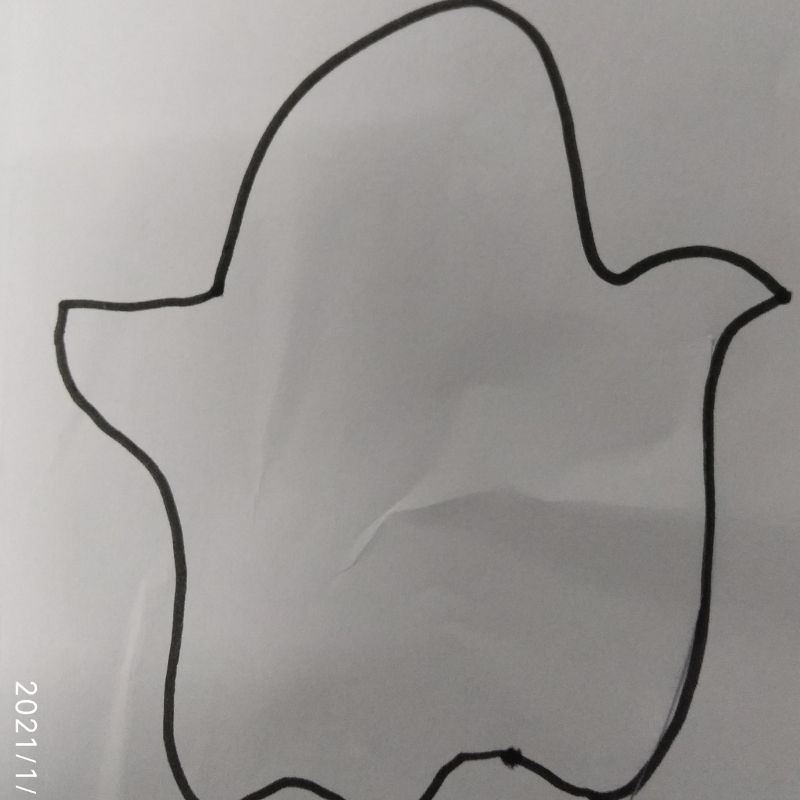 We need a white sheet of paper.
The preferred size is half of A4.
Now fold this sheet into half and draw a ghost on it.
Make sure the size of the ghost is half the palm-size.
Next, cut two portions of the ghost.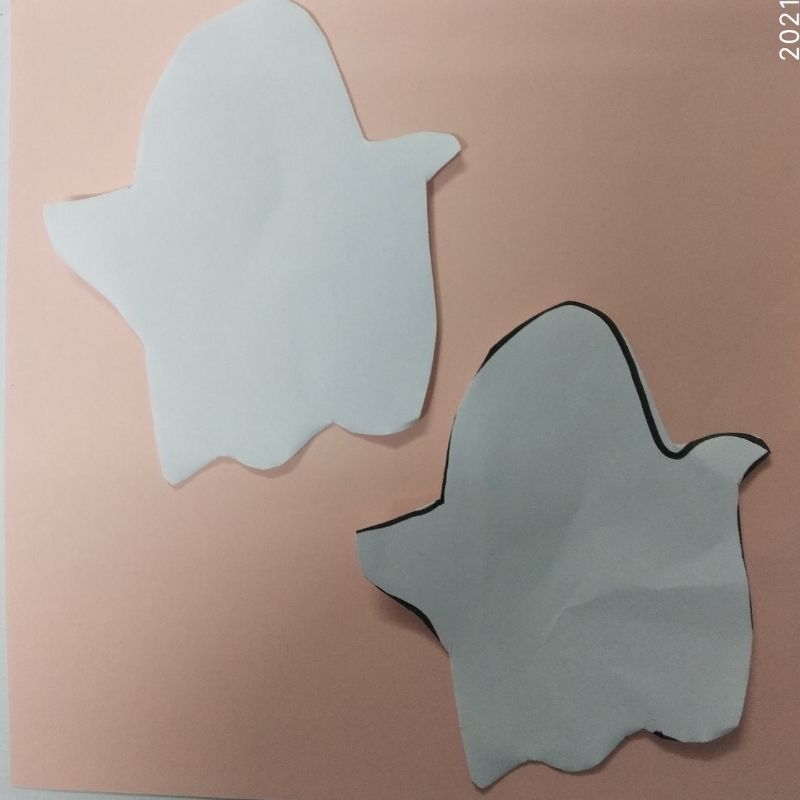 You need to cut the outline of the ghost on the folded card sheet so while you cut the outline you get two portions, front and the back.
Now stick the periphery of the two portions and leave some space that at least one or two fingers can be inserted inside the sheet from the lower portion.
Now add details using a sketch pen on the front side, use a red sheet of paper to add elements like tongue, mouth etc. Cut them and stick on the face.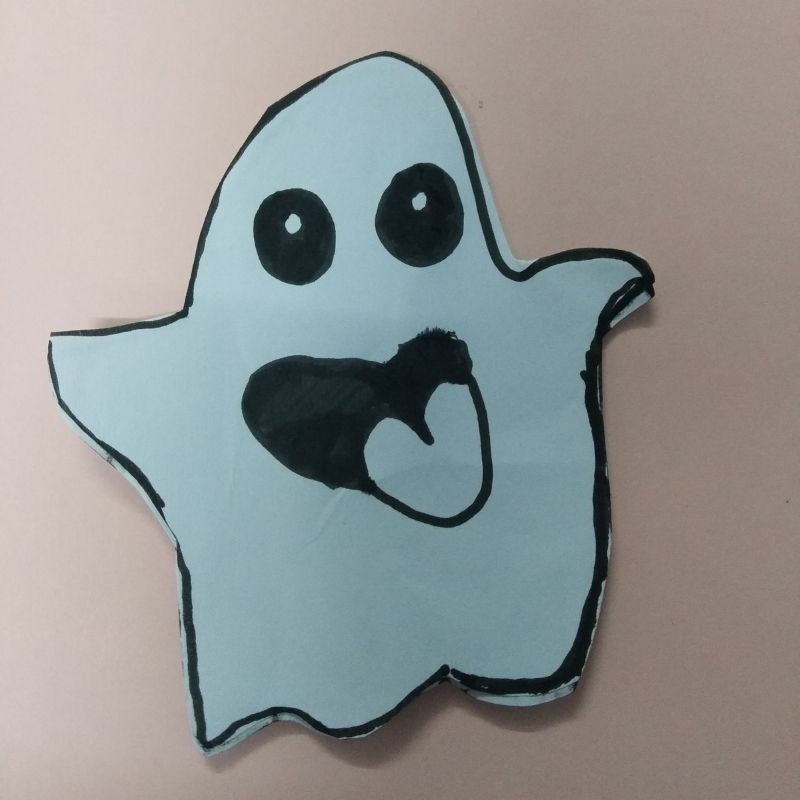 That's it, kids! Your funny and creative ghost finger puppet is now ready.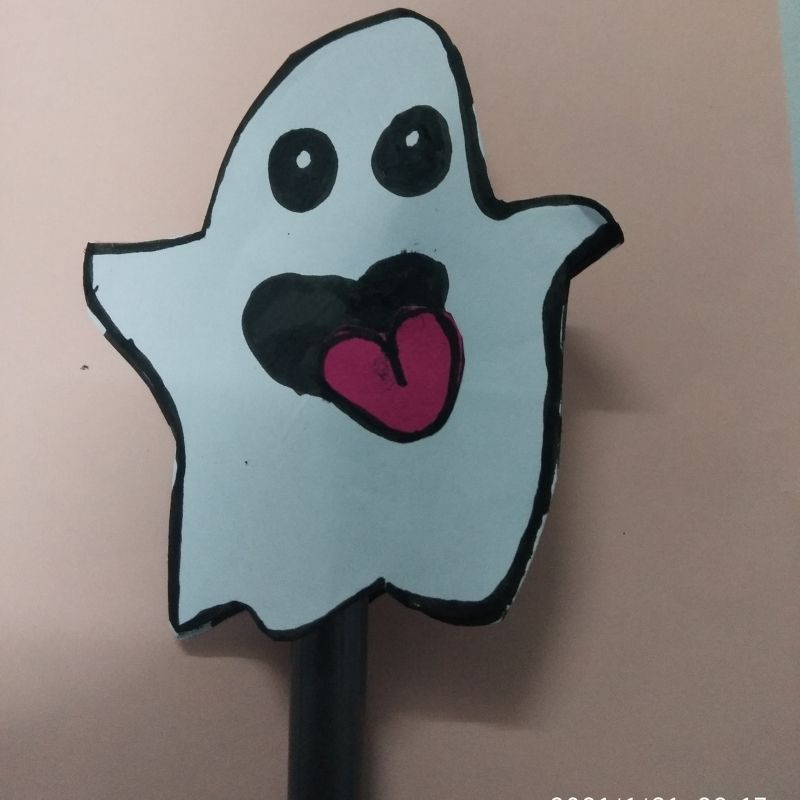 Try for yourself!