Doing paintings has always been fun for children, be it on paper or fabric. Fabric painting is fantastic for kids crafts and they can create some unique and beautiful designs on their shirts, pillow covers, plain bedsheets, cushion covers etc. There are some fabric painting ideas for kids that they can do easily at home. But before that, there are some tips for preparing fabric for painting-
 

Place cardboard or thick paper underneath the piece of cloth

Always wash and iron the cloth before painting to remove excess residue and wrinkles

Do not use softener, as it may prevent the paint from sticking
After doing painting on fabric, place the cloth under the sun for 5-7 days and then wash it.
Easy Fabric Painting Ideas for kids
1.

    
Using Stencils
They can make a beautiful design on cloth using the stencil. For this, they need a cloth, Acrylic paints, paintbrush, any designed stencil and masking tape. All these materials can be easily available at the stationery shop.
Now, take a cloth and place cardboard underneath to straighten it. Place the designed stencil on it and paste its corners using masking tape. Take acrylic colours on a paintbrush and just dap over the design. Let it dry for some time and then remove the stencil from the cloth very carefully. Your design on the cloth is ready. It will look great on fabric and very easy to do for kids.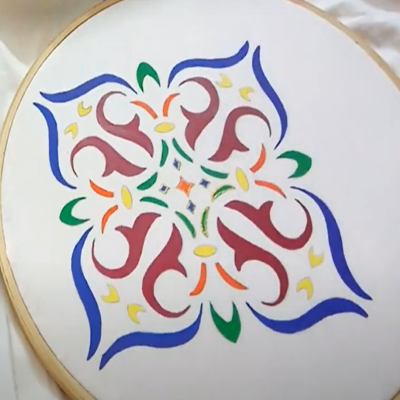 2.

    
Using Masking Tape
Another idea is to use masking tape. Masking tape is non-sticky and can be easily removed from the cloth without destroying any other colour. Cut the tape in small pieces and paste on the cloth in any design you want and then fill acrylic colours in it using a paintbrush. Let it dry for some time and then remove the tape carefully. A beautiful design is ready.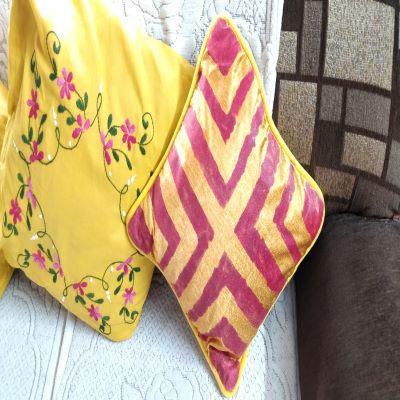 3.

    
Using Vegetables
Vegetables are also the best medium to do fabric painting. You can use potato or ladyfinger for making a beautiful design. Cut the potato in half, paint its inner side and then simply print it on paper. In the same way, ladyfinger is used. Cut ladyfinger from anywhere, paint its inner side and then print it on paper. If kids want to do something more creative then they can cut the potato in a different shape as shown in the image.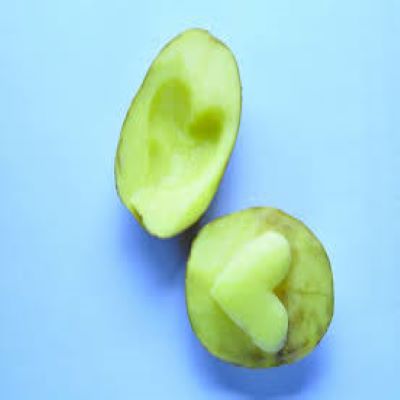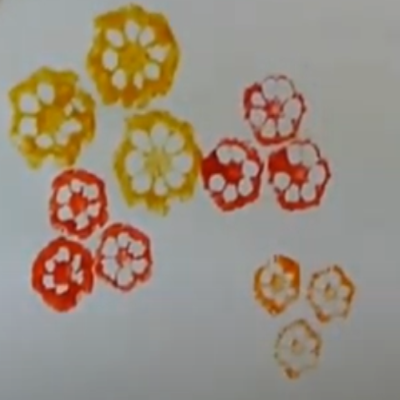 So, these are some easy and creative ways to do fabric painting for kids at home. You can help them but let them try to be more creative.
Happy Crafting.