Today, we will learn how to make Crepe Paper Flowers at home. This Crepe Paper Flowers easy DIY Tutorial with images covers the materials required for DIY Crepe Paper Flowers and steps to make Crepe Paper Flowers at home.
Materials Required for DIY Crepe Paper Flowers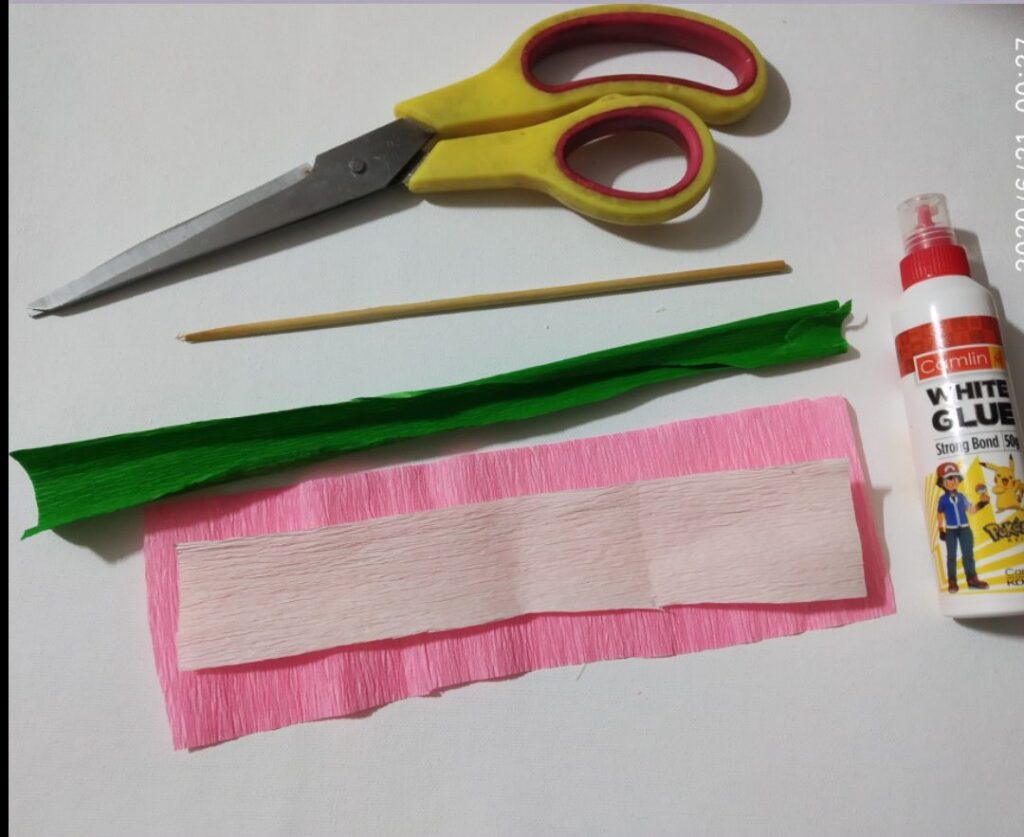 Pink Crepe paper 
White crepe paper 
Green crepe paper
Wooden stick or skewer
Scissors 
Glue 
Steps to Make a Crepe Paper Flowers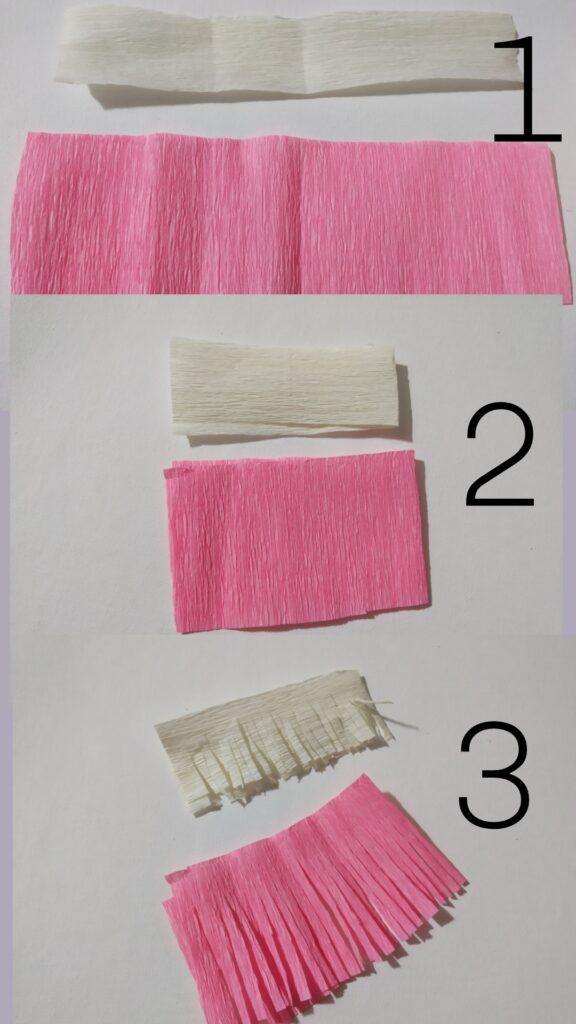 Step 1
Cut a thick horizontal strip of pink crepe paper (15cm x 8cm)
Step 2
Cut another horizontal strip of white crepe paper ( 15cm x 5cm) 
Step 3
Now fold pink and white crepe paper and start cutting vertically into thin strips from the fold line, leaving a border of 1.5 cm on top.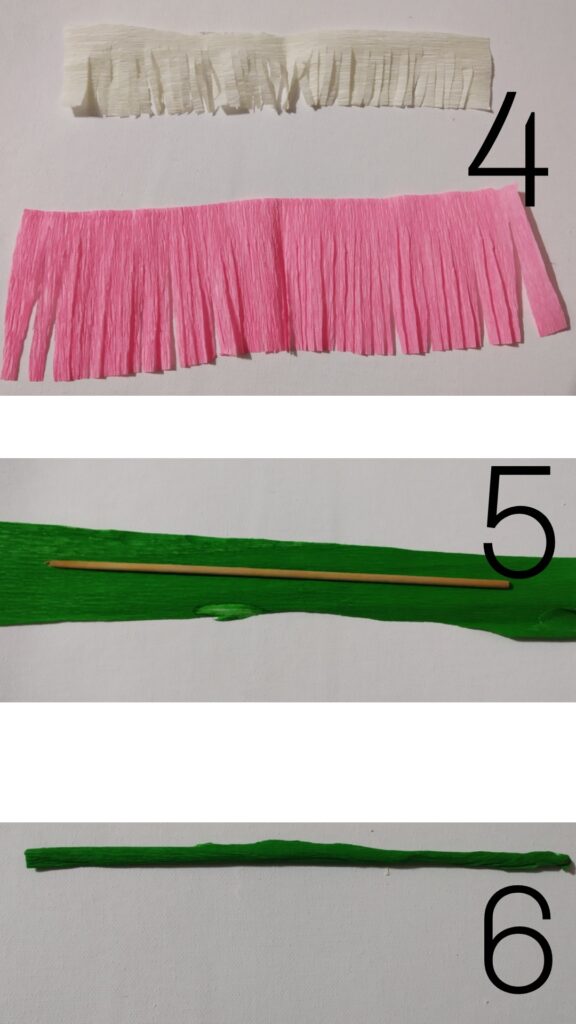 Step 4
Once you cut the paper into thin strips, you will get a fringed effect or tassel effect on each of the crepe papers. 
Step 5
Take a wooden stick and cover it with a green crepe paper using glue. This will resemble the flower stem. Cut small leaves from this green paper to stick on this stem.
Step 6
Now take this wooden stick and rotate the entire strip of white paper along the tip of the wooden stick, which is the green stem.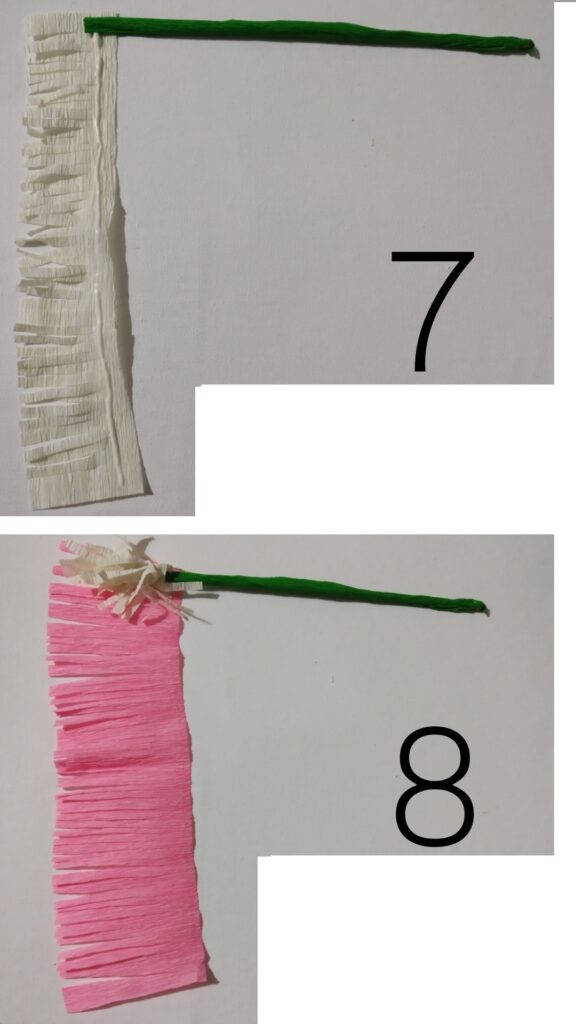 Step 7
Once white paper is stuck, observe the same using pink crepe paper. 
Step 8
Now you have a dual coloured flower with a stem and a leaf.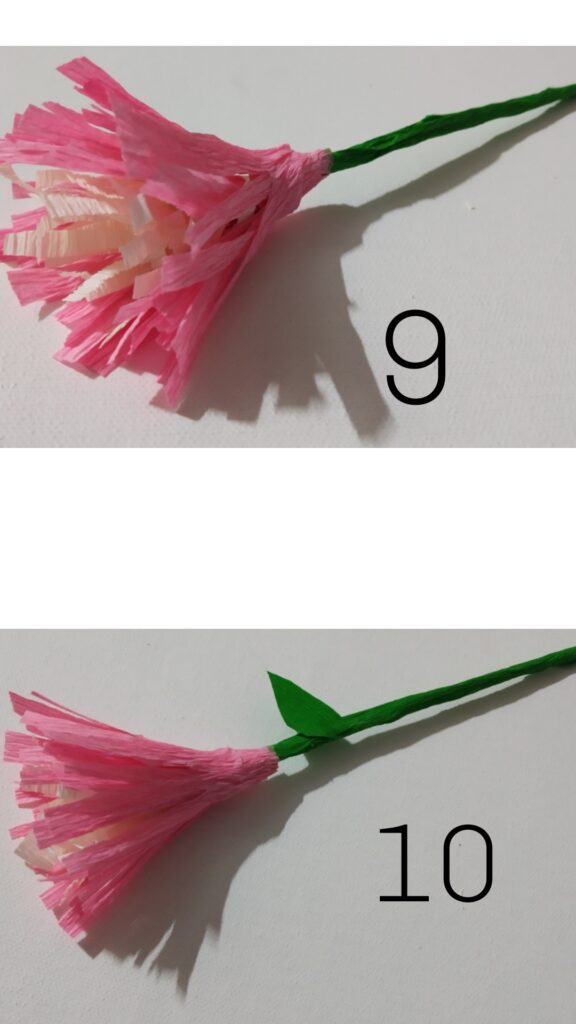 Step 9
Cut a small leaf or leaves out of green crepe paper and stick along the stem of the flower.
Step 10
You have a flower with a stem and a leaf ready now.
Try the same using different colours and adorn your vase with these beautiful and colourful flowers. 
Simple yet easy.