It's funny to see a bunny eating a carrot. It's a fun sight. We see them living in burrows and gorging on beautiful orange carrots, leafy veggies. They are adorable pets. Many of them come in different colours. Their fur is very soft. So let's make one soft cute accordion paper bunny craft today. It's fun to make one. You can keep it as a part of your animal kingdom and flaunt it to your peers.
Let's get started by following these simple steps to make accordion paper bunny crafts.
Check out other animal paper crafts.
Materials Required to Make Accordion Paper Bunny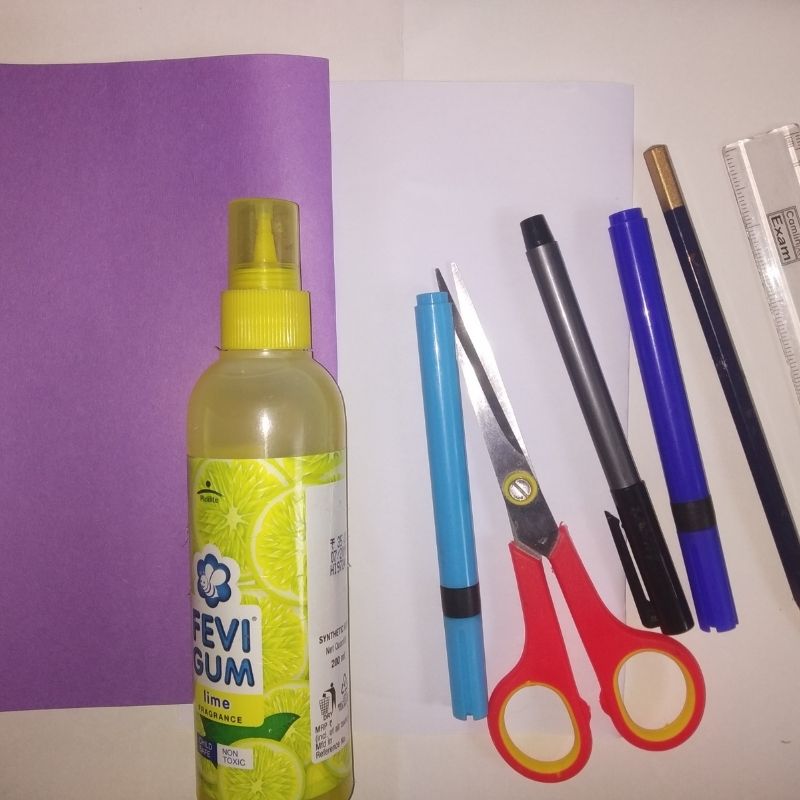 Purple paper
White paper
Googly eyes
Sketch pens
Pencil
Scissors
Glue
How to Make Accordion Paper Bunny Step by Step
Use a purple sheet of paper and make three equal parts of it.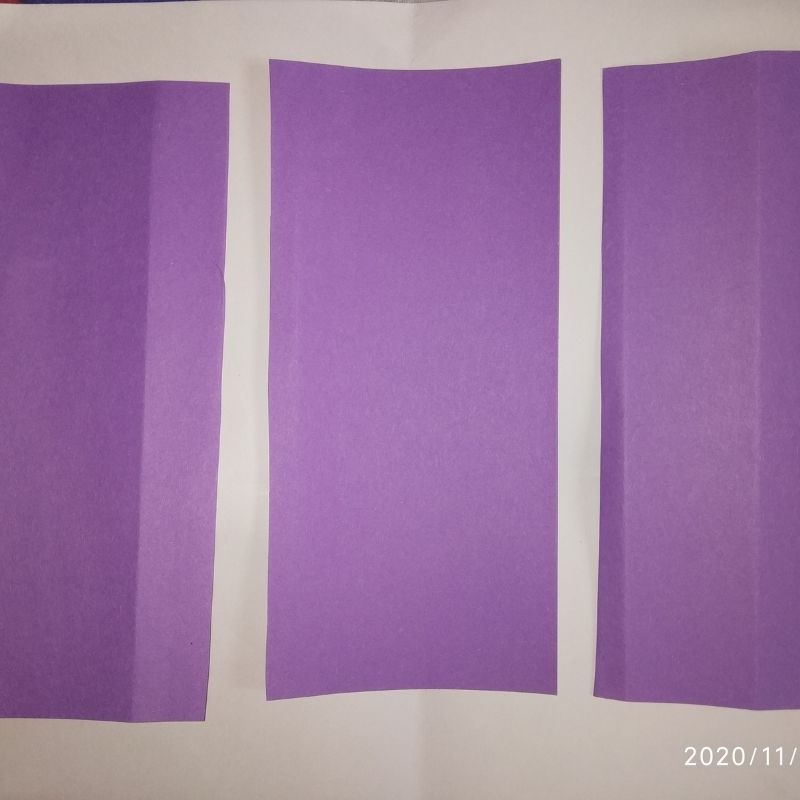 Once you have three parts, start folding the sheets in an accordion fashion.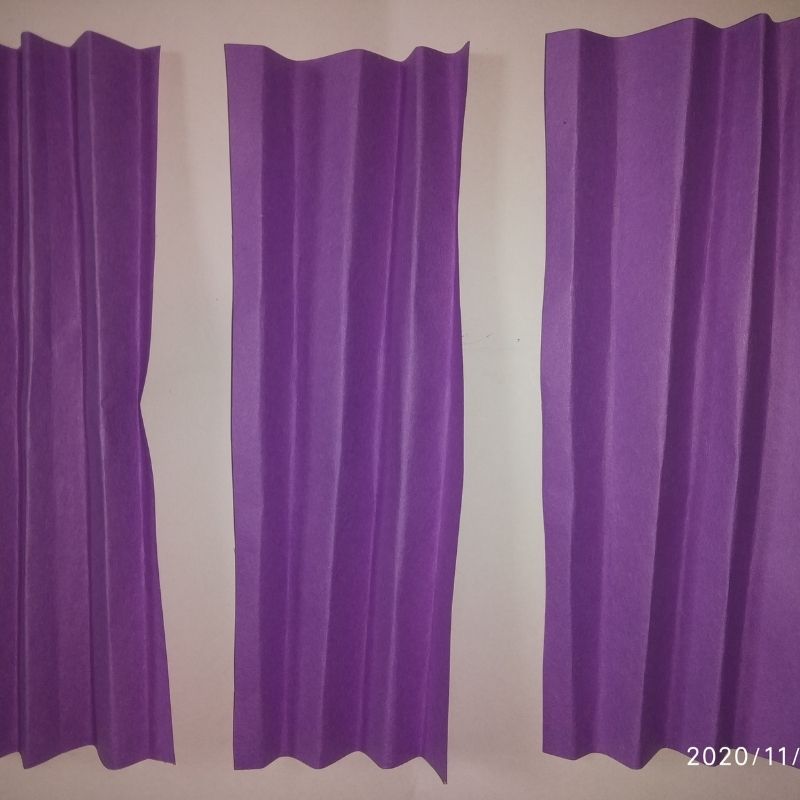 Fold all the three sheets in the same way.
Next, fold these sheets into half and stick the edges.
You will get three fans out of these three papers.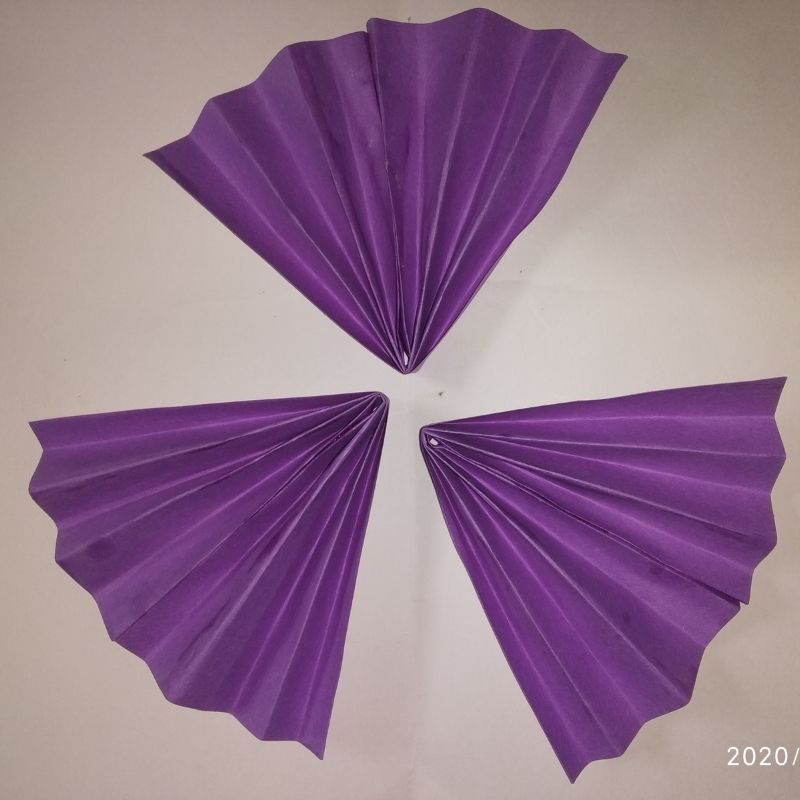 Stick these three fans to form a circle. Stick the edges to each other.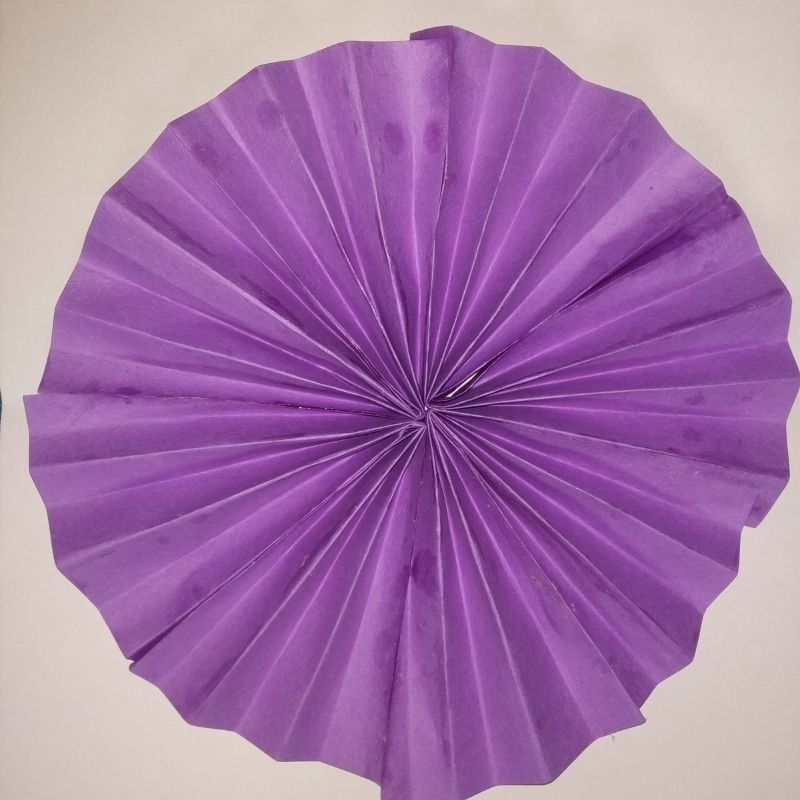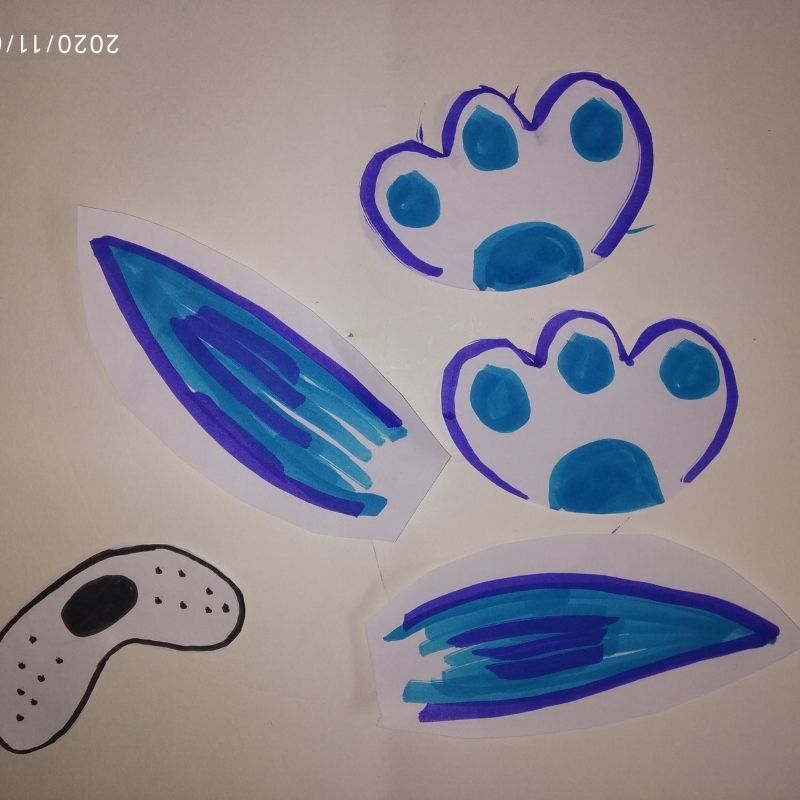 Next, take a white sheet of paper and draw and cut the ears, mouth and feet of the bunny.
Next, colour the ears using a blue sketch pen and add details to the ears.
Use a black sketch pen to add details to the mouth of the bunny.
Use a blue sketch pen again to make paws of the bunny on the feet.
Finally, assemble and stick these elements on the face of the bunny.
Stick the googly eyes on the face.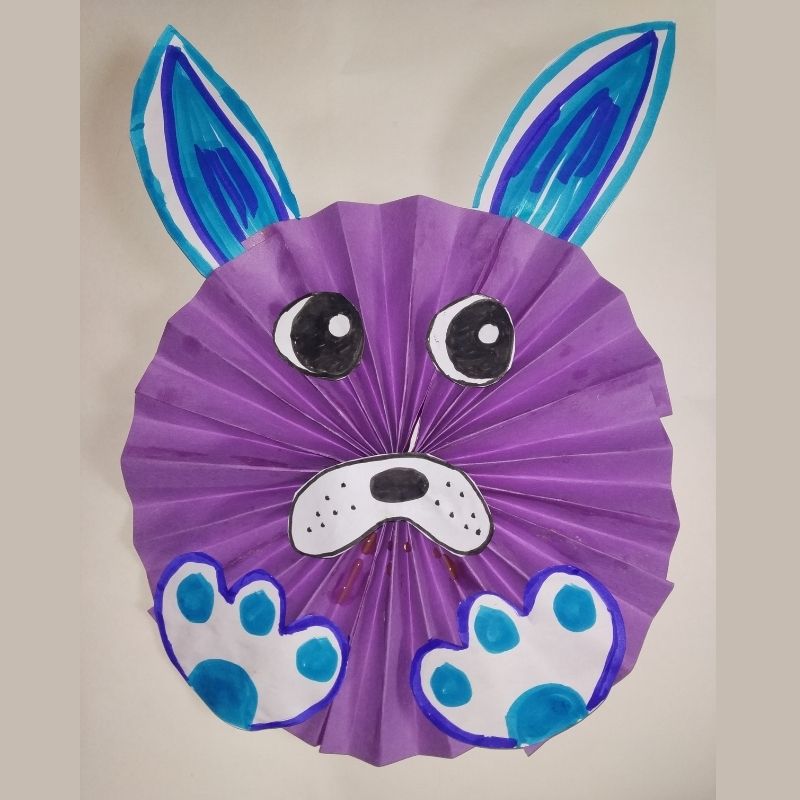 That's it, kids!
Your beautiful accordion bunny craft is now ready!
Try for yourself!