"Every child is an artist. The problem is how to remain an artist once we grow up." – PABLO PICASSO
What is art? Art is a visual form of expression that brings out our imaginations and depicts our true self. There are plenty of things presently which can be distinguished as various branches of art such as painting, craft, music, dance, sculpture painting, etc. Today, every sector is struggling to progress and revamping itself with the help of different forms of art. Art is the most expressive way of communicating oneself to the world and there is always a room to improvise. We see that children of the new generation are super active, creative and grasp things before we know it. Many of us would've noticed our kids copying their parents or people they meet every day, murmuring things they over-hear while you were chatting with your family, mimicking their favourite cartoon characters or superheroes, etc. Whenever I ask my nephew his name, he enthusiastically responds, "I am Captain America". It left me things how kids are so active and innovative with their responses. I believe that increasing speed in the growth of technology have surely started affecting the embryos and thus resulting in proactive tech kids. It is not uncommon anymore to see a 2 year old swiping the screen of a mobile phone or a tab and putting on his favourite videos. Instead of giving them such gadgets we must perceive that there are many crafty things that our children can do but over the little cost of our involvement and attention. Craft helps our children to evolve as thinkers, artists, designers and even strategists while working innovatively and intelligently on its different forms. Let us see why art and craft is so important and some art enrichment activities for young Children that can help you develop your children in the right manner.
Art & Craft enriches children's and adults' life experiences by increasing their responsiveness to stimuli based on information and understanding of various contexts, ability to imagine, artistry, individual and cultural values.  Indulging kids in craft activities enables us to understand our kids better by recognizing their interest and disinterests, their ideas to execute activities, their problem-solving spirits, and much more. By following different steps of art & craft exercises, children will learn to listen and adhere to instructions. Little things makes the bigger changes in life, is the essence of such creative activities. Here are few art and craft enrichment activity ideas to unfold the cloaked skills of the little tots.
Art Enrichment Activities for Young Children
Woodblock Craft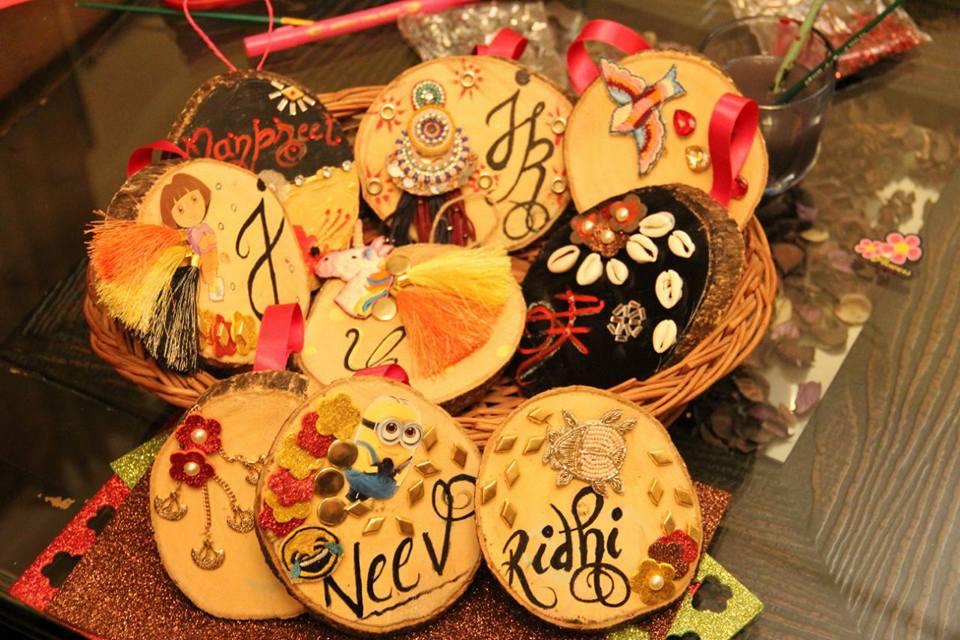 Provide them with different stickers and paints and let them design their own woodblock name tag or name plate for their bedrooms or playrooms. Take a small piece of abandoned log and cut it into slices and decorate it with beautifying ornaments and make a tag at the back of it by pinning a piece of ribbon or a rope with the thumb pin.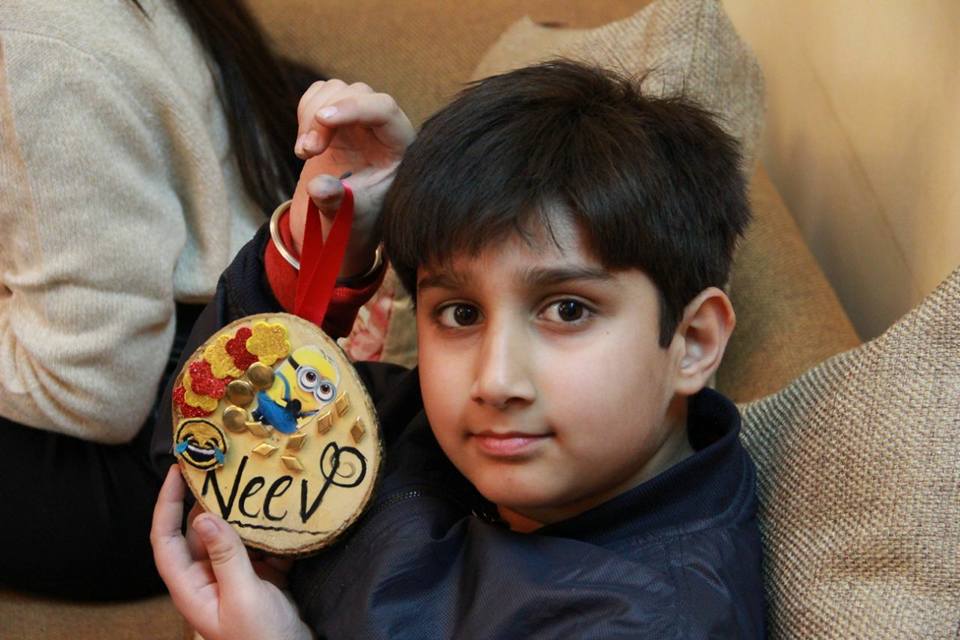 Handprint Paintings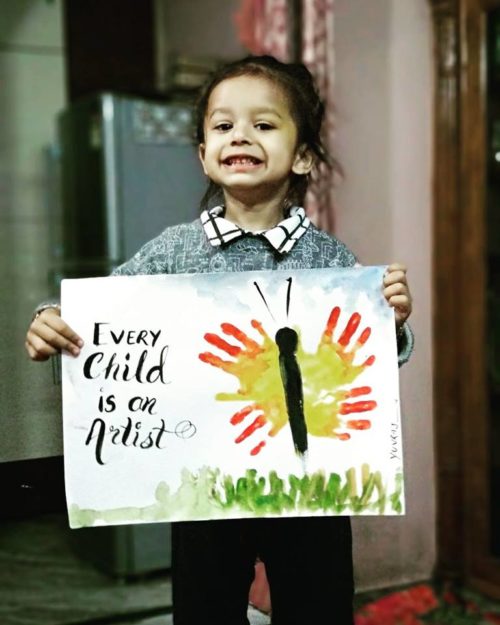 Take a chart paper and let you child place his color dipped hands on it in different forms and then convert his handprints into a creative formation. Help him with ideas so that kids feel excited while doing it.
Gardening
Get your kids a gardening tool and take them out in your garden, backyard or nearest park and just find a bare patch of ground. Teach them how to dig up soil, how to plant and enjoy tamping the soil down around the plant. Kids loves to play with water and mud , and what could be a better enriching activity for their best interest.
Cut and Paste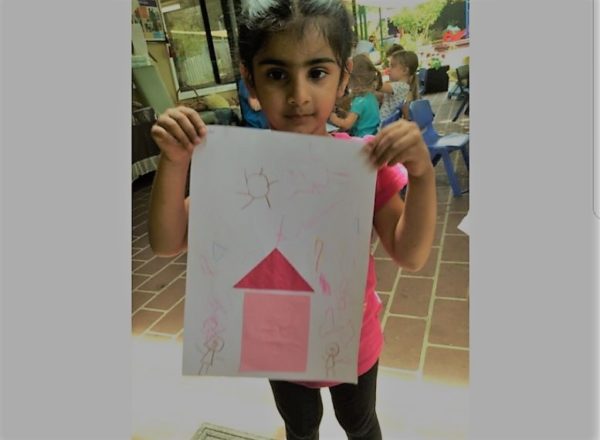 Collect colourful papers and cut them in different shapes. Paste them onto a chart paper and make interesting forms with it. This will enable them to learn and differentiate between colors and shapes.
Sculpture paintings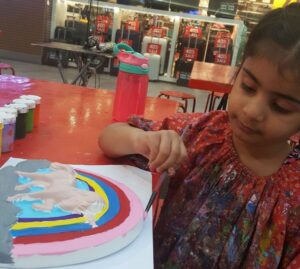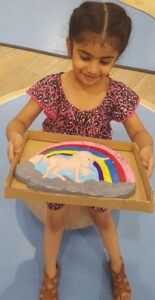 Grab any sculpture from market or make one from clay and glue it nicely on a sheet and create a scene. Then enjoy painting those with your little masters. They will love playing with colors and shapes.
Face Painting
If you are good with your strokes, paint the face of your child and turn them into their favourite characters and let them be the free spirit for the day !
If a thought of doing craft with your kid horrifies you, then it is worth knowing that how much skill your little one possesses and has the capacity to enhance. Try these Art Enrichment activities with your little ones and you may be surprised to see how much you enjoy doing things like this together!