Bedtime Reading To Bring Monsoon Magic To Life. Monsoon can be a terrifying season for children who are afraid of thunder and lightning. Often, the little ones have a tough time falling asleep out of their fear of thunderclaps and the other scary sounds the rains make. Since generations, bedtime reading has soothed many such little ones into peaceful sleep through thundering rain. Here are five must-read books to let your children feel the monsoon magic right before they go to bed! Once Done with these books, you can also explore Books Every Parent Should Read to their Kids
5 Books to Read During Rainy Season / Monsoon
5 must reads for your kids to feel the monsoon/ rainy season magic.
The Blue Umbrella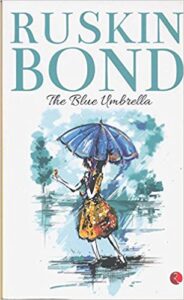 Written by none other than Ruskin Bond himself, this book has been adapted into a movie by Vishal Bharadwaj in 2005. Perfect for light bedtime reading, it is the story of Binya, a little girl from a village in the hills of Himachal Pradesh. She possesses a unique and beautiful blue Japanese umbrella that attracts the attention of all the villagers. The story follows little Binya's struggle to hold on to it even as the villagers try to take it from her.
Boondi's Story: Water
This little gem from the house of Tulika Books for Children is meant for the really tiny tots. Its central character is Boondi, a drop of water from a river. It follows his journey from bouncing happily around in the river to being evaporated and lifted high up in the sky into a cloud. It provides a wonderful way to explain the water cycle to little kids.
The Red Raincoat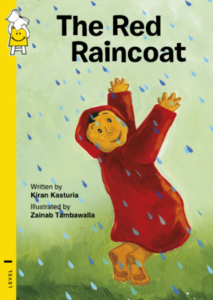 This one is an illustrated book meant for young children. The book is about a little boy named Manu and his new red coloured raincoat. In a few simple words, it describes how Manu is so eager to wear the raincoat when it hasn't even started raining. This book provides entertaining bedtime reading material for tiny tots.
Let's Catch The Rain
Another wonderfully illustrated book from the Tulika Books for Children range, this one features a simple but important message. It explores the significance of rainfall and highlights the importance of rainwater harvesting. In simple words, the book embodies monsoon magic in all its glory.
What Makes A Rainbow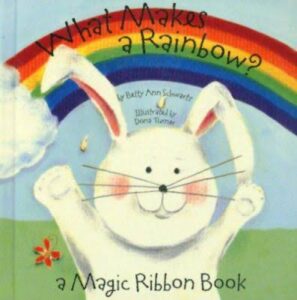 From the A Magic Ribbon series of books for children, this is a classic bedtime reading book for children. It is a story that follows a cute little rabbit around the forest as he asks various animals what they think makes a rainbow. The illustrated book helps the little ones remember the colours of the rainbow.