When I shifted to Gurgaon Five years back, i was completely new to this city and hardly knew anyone. Once i found out my pregnancy using the home pregnancy test it was difficult for me to identify a good doctor and i consulted 5 doctors before zeroing down on the 6th one. So I can tell you finding out the Best Gynaecologists in Gurgaon is difficult. But it's important to look for a good doctor first because there are plenty of good hospitals in Gurgaon like cloudnine, columbia asia, fortis so you can opt for delivery at any of these hospitals.
After my experience and also sharing my friend's experiences here is the list!!
Dr. Puuja Arora Bhatnagar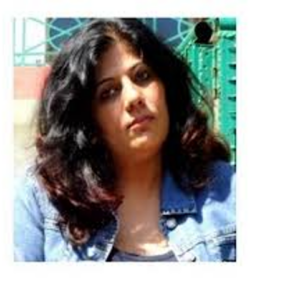 My friend had her delivery through Dr. Puuja. She had an awesome experience with the doctor and said that she is very approachable. She is one of the Best Gynaecologists in Gurgaon.You can ask many doubts and queries and she will be patient to answer all of them. She is also very confident and calm. The delivery though was a c-sec but she handled it well and advised and assisted even after the delivery. She has an amazing sense of dedication and is also very down to earth.
She sits at Sapphire mall opp. orchid petals Gurgaon.
Dr. Witty Raina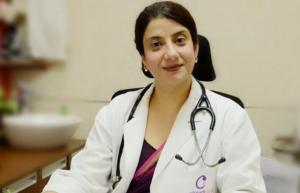 She is one of the senior doctors in town with 20 years of experience in reputed hospitals like apollo, fortis. She now sits at cloudnine . My office colleague had her delivery through her when she used to sit at fortis. Even I had gone once for a second opinion and she was such a breeze. She exactly knew what was going on in my head and told me what i wanted to hear. I think the best doctor hands down. The time she spends with every patient explaining every minor detail which every other doctor can miss is excellent.
Dr Preety Aggarwal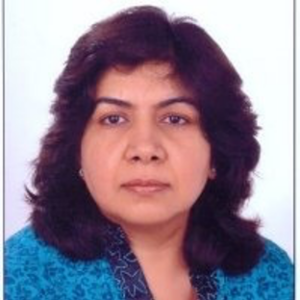 I had my delivery through Dr. Preety. For me, She is the Best Gynaecologists in Gurgaon. The best thing about her is even if you are her 50th patient of the day she will welcome you with a smile and keep it till all your queries and concerns are over. The day I was admitted for my delivery at cradle Gurgaon. There were 25 patients and 22 were under Dr. Preety so you can imagine her stress level. But I must say she is a very patient, calm, composed and a practical doctor. Though she will advise a lot of test and scans in case of any issue she believes in running safely than sorry. She has a high rate of success in natural childbirth even in complicated pregnancies. She was previously the senior consultant in obstetric and gynecology at the cradle Gurgaon. She is well versed in gynecological and gynaec laparoscopic procedure including lap hysterectomy and ovarian cystectomy and endometriosis.
Dr. Chetna Jain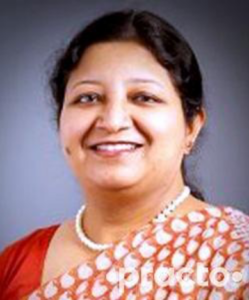 She is the foremost doctor in Gurgaon heading the gynaec department of Columbia asia hospital . A doctor with wide patient base and an enriched experience she uses all latest technology and terms to guide the patients. She has successfully treated a large number of Indian and international patients suffering from fibroids, ovarian cysts, ectopic pregnancy, adenomyosis, endometrial polyps, tubal block, and infertility.I never had any experience with her but have heard a lot about her from my office colleagues.
Dr. Anjali Kumar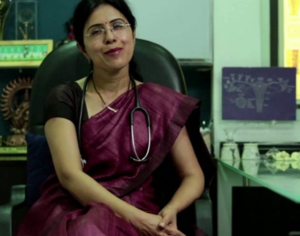 She is a tremendous lady with a lot under her kitty.She is currently heading the Gynae department at Artemis Gurgaon. She has done laparoscopic hysteroscopic surgeries along with high-risk obstetrics and fetal medicine has been tremendous. She is one of the pioneers in the field of family planning and childless couple conceiving. Her advice is considered by even other doctors around. Writes books on pregnancy and breastfeeding. She even appears on media and news channels.
Dr. Kaushiki Dwivedee
My sister had her normal delivery through her. Though my sister was a PCOD, thyroid and diabetic still she did a normal delivery without unnecessary tests. She is very informed and has an enriched Indian and International education experience. She showed a lot of patience and had a good knowledge regarding every doubts and query. She will never tell you for unnecessary scans or tests.She might seem indifferent but she actually inspires you to be calm and rational… N get rid of the myths surrounding the pregnancy
We hope this post is useful for pregnant women looking for Best Gynaecologists in Gurgaon. Let us know if you wish to add anyone else to the list or if you want to know anything more about any of the mentioned doctors. We will be more than happy to help you out. Please visit SchoolMyKids website to contact us.