Are you a fan of Jack sparrow? Let's make our own version of a pirate greeting card following these simple steps.
Easy to make and simple yet creative. Follow these steps to know How to make Pirate Handprint Card
Pirate Handprint Card for Kids – Materials Required-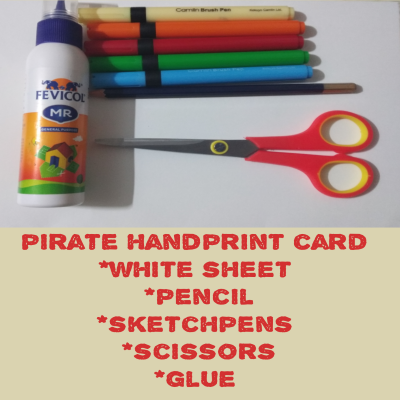 White drawing sheet
Pencil
Sketch pens
Scissors
Glue
Step by step Instructions to Make Pirate Handprint Card
1. Take a drawing sheet and fold into half.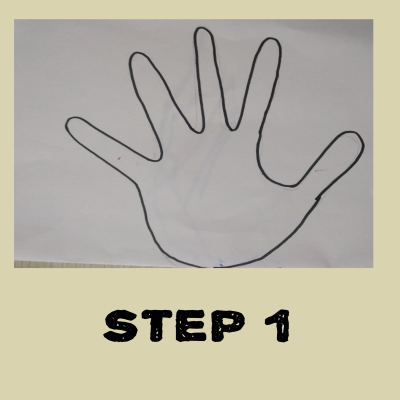 2. Now draw your handprint on it and cut it with one side kept as a base to open the card.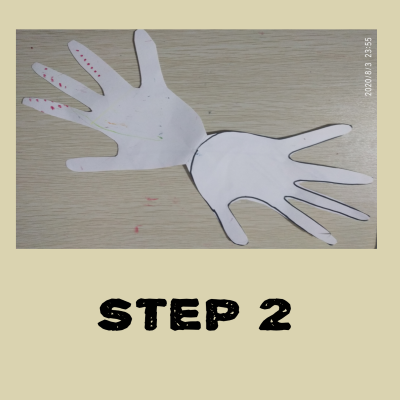 3. Draw elements of a pirate face and colour on the front side.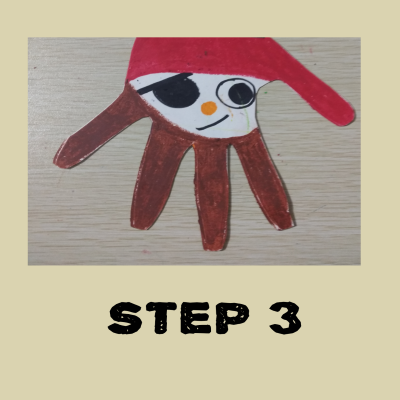 4. Draw a pirate hat on a white sheet and colour it. Now cut the hat and stick it over the head of the pirate.
5. Your handprint pirate greeting card is now ready.